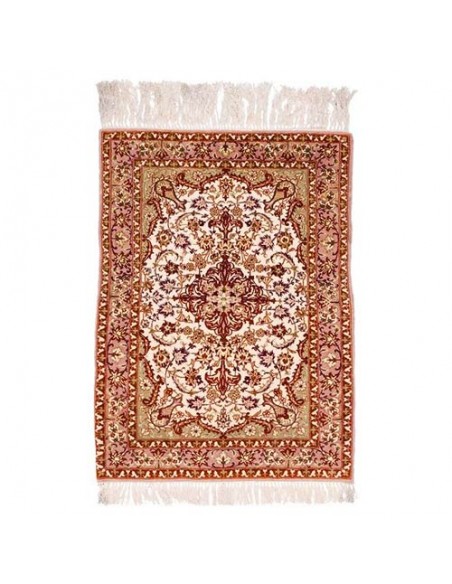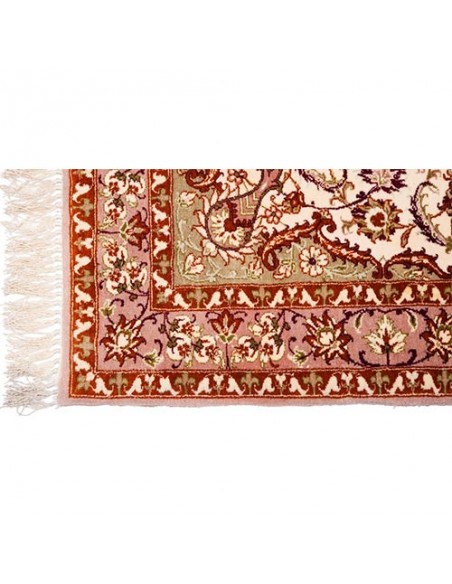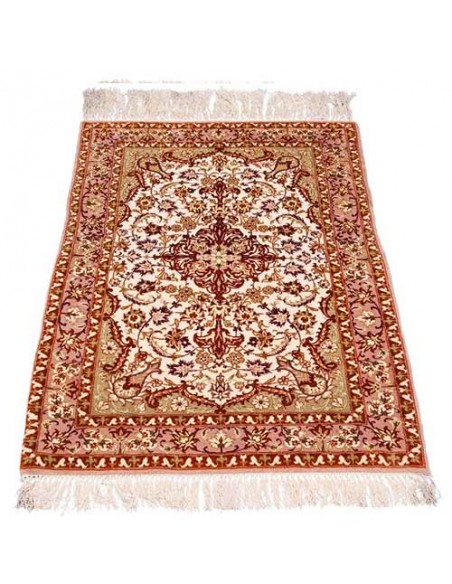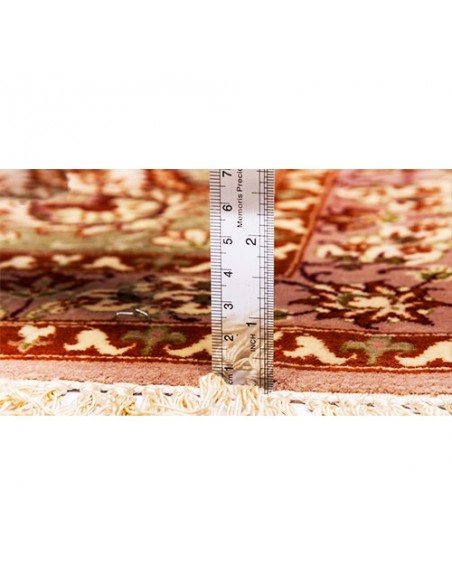 30 years old 2'X3' hand-woven silk cream area rug Rc-128
Hand-woven silk area rug
Original with excellent quality
Soft and durable
30 years old carpet
Length: 3' 4.44" (103 cm) / Width: 2' 5.04" (74 cm)
This product, Isfahan 30 years old 2'X3' hand-woven silk area rug, which is a very luxurious rug, can create a special and different atmosphere in front of the large living room sofa, and also increase the intimacy of your living room space.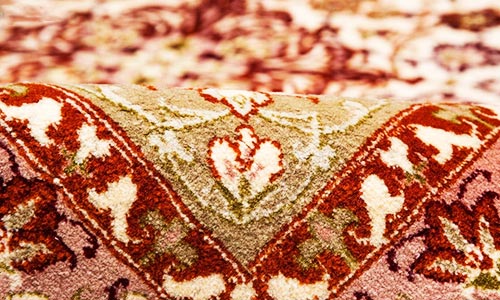 Choosing This old 2'X3' hand-woven silk cream area rug Rc-128 for home decoration
to choose a special area rug which has both a beautiful appearance and you can use it to make your home decoration stylish and beautiful, You should be more careful in buying it, like other home decoration items.
The harmony of the cream rug with other items in the home makes you have a stylish and beautiful atmosphere in the interior decoration of your home.
CyrusCrafts™ by an excellent infrastructure background,  professional and specialized activity in the field of sales and export of high-quality vintage and modern Iranian goods to different parts of the world, is now proud to offer you the most peculiar and original decorative and tasty items with the latest transfer processes, Support Customers and after-sales service, responsibly.
We present The Originality, quality, beauty, uniqueness, health, and a good sense of a safe purchase and delivery.