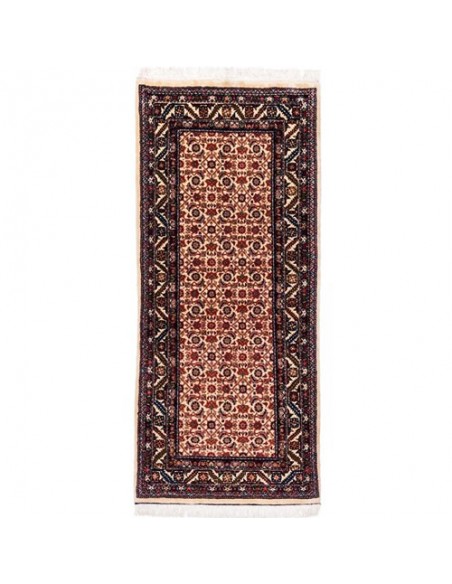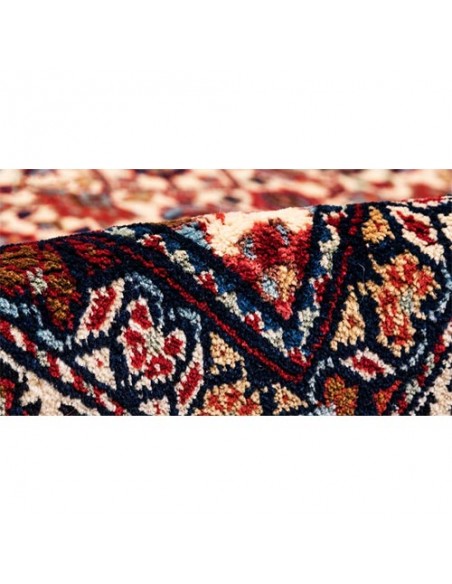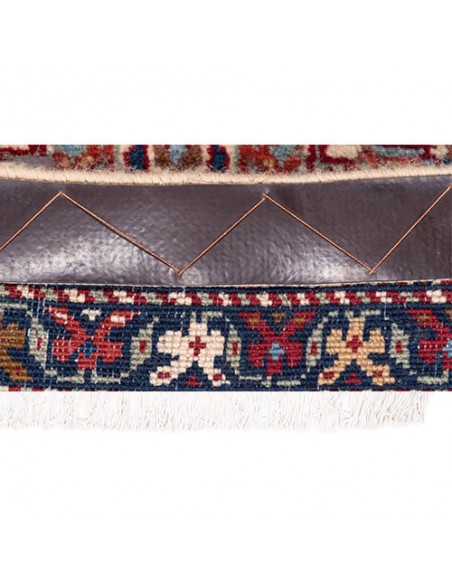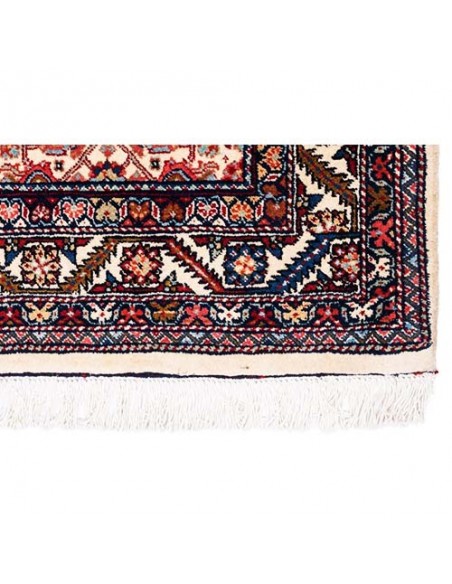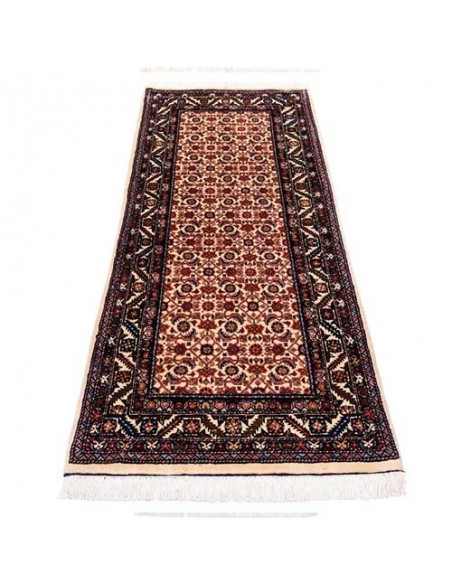 Tabriz Hand-woven Runner Carpet Rc-133
Tabriz hand-woven runner carpet with natural colors
High durability and excellent quality 
Length: 6' 5.16" (196 cm) / Width: 2' 9.84" (86 cm)
Density: 35 raj (knot per 7 cm)
Note: The raj is a unit for measuring the quality of the carpet, which shows the density of the number of carpet knots in the dimensions of 7 cm. the higher the density, the more exquisite the carpet will be.
This product, Tabriz hand-woven runner carpet, which is one of the most original designs of Iranian carpets, is produced with completely natural wool and dyeing, and the traditional production method and its original design create a classic and durable carpet whose beauty, Out of dependence on time.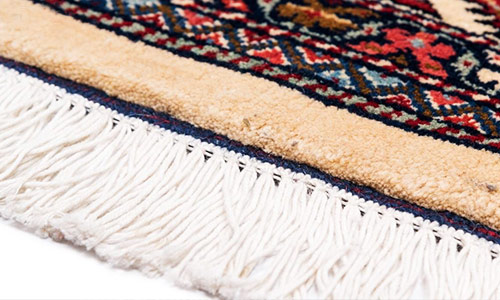 Features of Tabriz hand-woven wool runner carpet Rc-133 
This stunning runner rug with dimensions of 196 x 86 cm is more suitable for corridors between rooms and on stairs and in general, narrow and long spaces of houses.
The production of quality wool carpets has caused a slight lack of uniformity in the colors of the carpet to give it a unique and eye-catching effect, which has been enhanced by traditional dyeing with completely natural colors. The yarn and fabric of this carpet are also made of linen, which has given it good strength to maintain its durability for many years due to under-foot use.
CyrusCrafts™ by an excellent infrastructure background,  professional and specialized activity in the field of sales and export of high-quality vintage and modern Iranian goods to different parts of the world, is now proud to offer you the most peculiar and original decorative and tasty items with the latest transfer processes, Support Customers and after-sales service, responsibly.
We present The Originality, quality, beauty, uniqueness, health, and a good sense of a safe purchase and delivery.