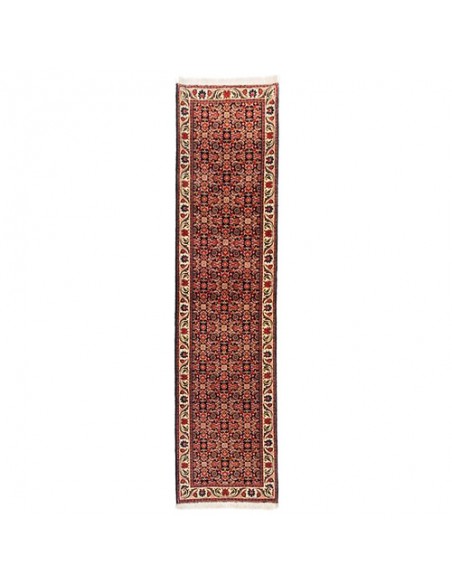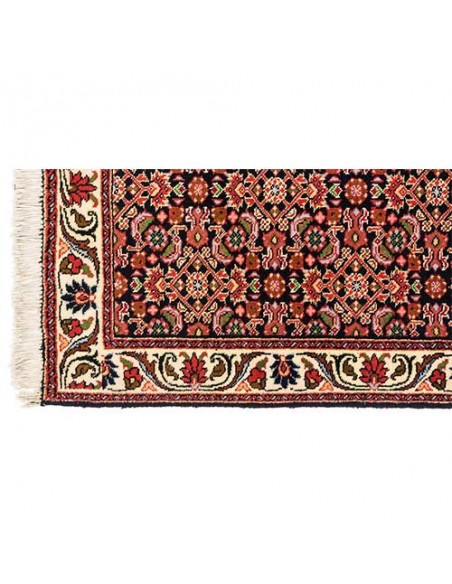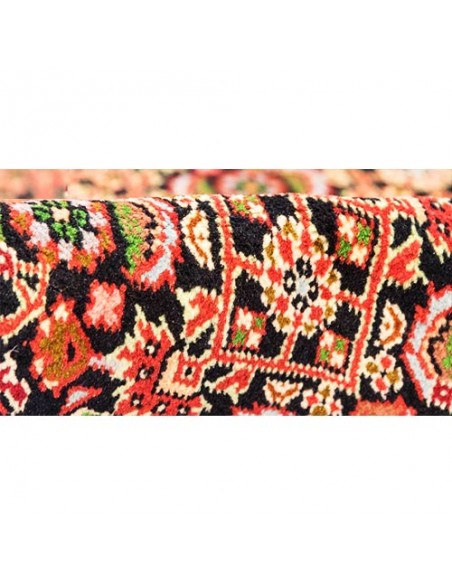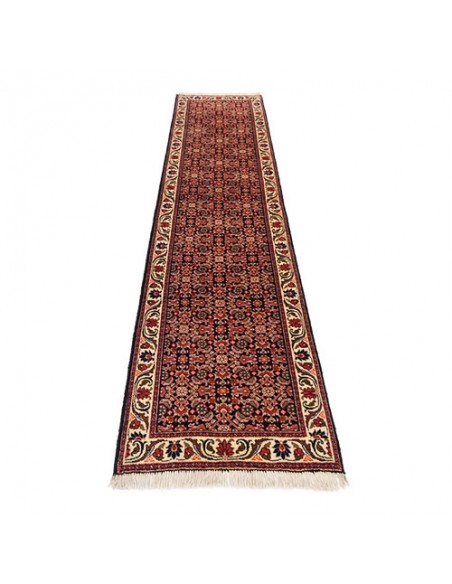 Bijar Hand-woven Brown Runner Carpet Rc-143
Bijar hand-woven runner carpet
High durability and excellent quality 
Length: 8' 1.2" (247 cm) / Width: 1' 11.52" (60 cm)
Density: 33 raj (knot per 7 cm)
Note: The raj is a unit for measuring the quality of the carpet, which shows the density of the number of carpet knots in the dimensions of 7 cm. the higher the density, the more exquisite the carpet will be.
About Bijar Hand-woven Runner Carpet Rc-143
This Bijar hand-woven runner carpet is a type of carpet that has a long length and is used in hallways and stairs.
The entrances and hallways of the home are spaces that you can turn into a beautiful and lovely place by using runner carpets.
Especially if you have a house where the entrance is a corridor, flattening this brown rug can help to make the environment more pleasant and make guests and even yourself feel good when entering the house and face a warm atmosphere.
This type of carpet, which was used in the past and in traditional Iranian decoration to cover the empty space between the carpet and the wall, is now used to carpet the corridors and stairs of the home and generally in narrow and rectangular places.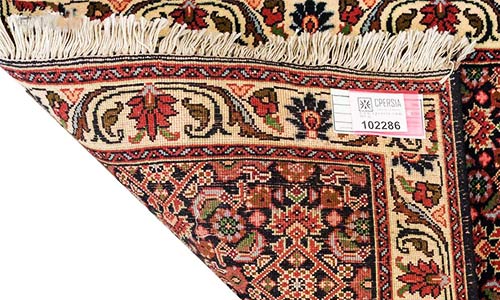 CyrusCrafts™ by an excellent infrastructure background,  professional and specialized activity in the field of sales and export of high-quality vintage and modern Iranian goods to different parts of the world, is now proud to offer you the most peculiar and original decorative and tasty items with the latest transfer processes, Support Customers and after-sales service, responsibly.
We present The Originality, quality, beauty, uniqueness, health, and a good sense of a safe purchase and delivery.