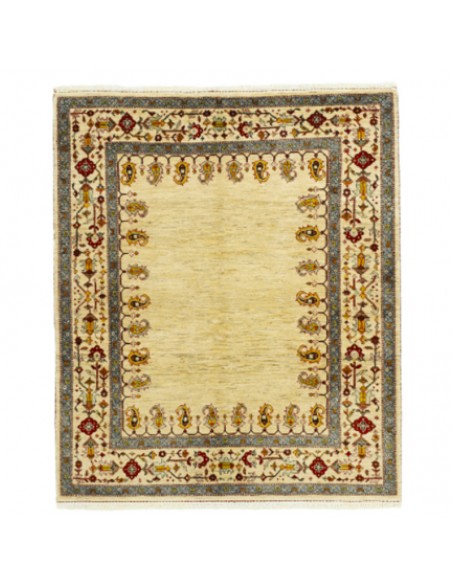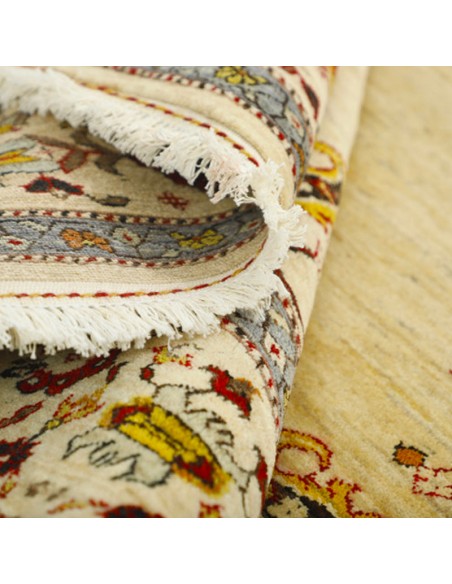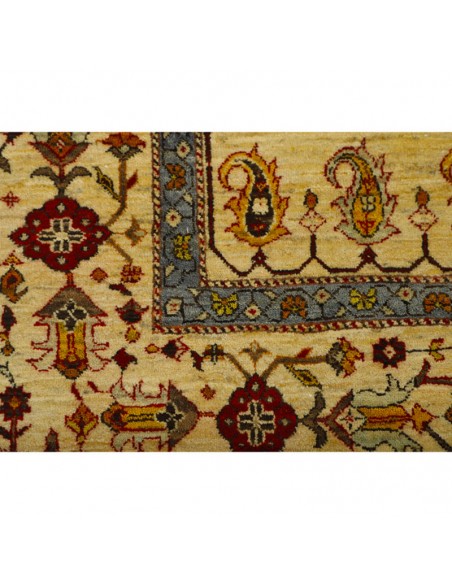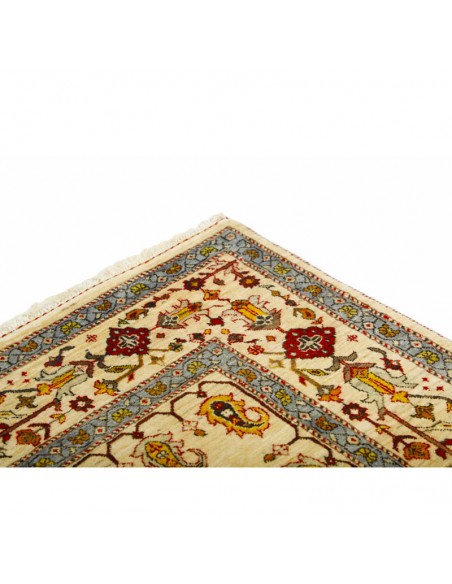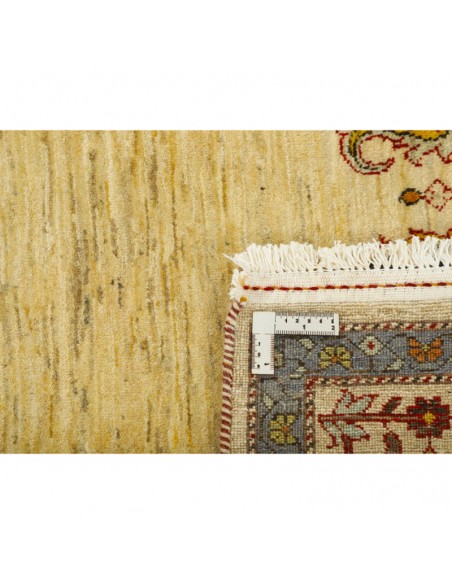 Qashqai Handmade 5'X6' Wool Gabbeh Rug Rc-271
Persian Decorative Gabbeh Rug Rc-271
High durability and excellent quality 
Length: 6' 4.68" (195 cm) / Width: 5' 2.88" (160 cm) 
In terms of texture, Qashqai handmade 5'X6' wool Gabbeh rug Rc-271 is considered one of the delicate textures, and due to its unique design and color, it is compatible with any color and arrangement. The colorfastness of this Gabbeh rug is more than the rugs painted with chemical dyes. This cream rug does not have the same sample with this pattern and is 100% washable.
Maintenance of This Qashqai Handmade 5'X6' Wool Gabbeh Rug Rc-271
As much as the early stages of Gabbeh production are of special importance, its maintenance also requires care and attention, which increases its durability and price. Pests include insects such as willows, termites, beetles, and mice, the worst of which are willows. 
Gabbeh should be avoided in a dark, dark, and humid environment, nor should it be exposed to direct sunlight, as it will cause Gabbeh to turn pale.
Differences Between This Handmade 5'X6' Wool Gabbeh Rug and Kilims
Kilim is usually woven in larger dimensions than Gabbeh, but usually, the sizes of these two products are less than 6 meters.
The material of kilim and Gabbeh are very similar, and both are woven with wool and fluff, but the type of weave determines the final difference.
The colors used in kilims are usually more varied than Gabbeh. But in the meantime, it should not be forgotten that machine-made Gabbeh rugs and machine-made kilims that use chemical colors have more variety than traditional and handmade samples.
The pattern on the kilim is woven in imaginary design and prepared pattern two ways, but in Gabbeh weaving, all the designs are woven mentally.
The type of weaving of the produced kilims is such that you do not see any lint on it, but Gabbeh is woven with lint.
We have a vast infrastructure, and remarkably professional sales, and we export both vintage and modern Iranian products globally. This is why we are pleased to be able to provide products directly to customers both via the latest transfer methods, customer service, and aftersales support. This is quite a thing.