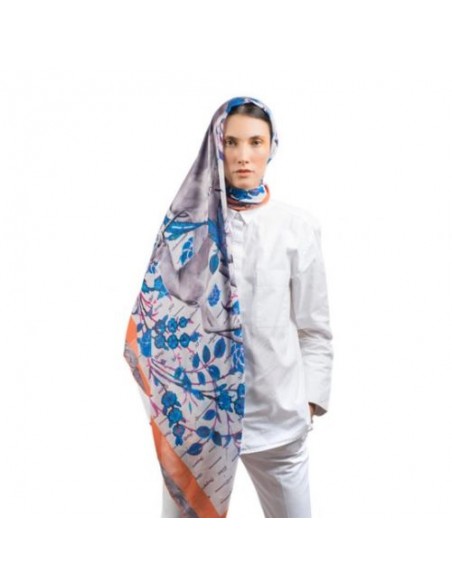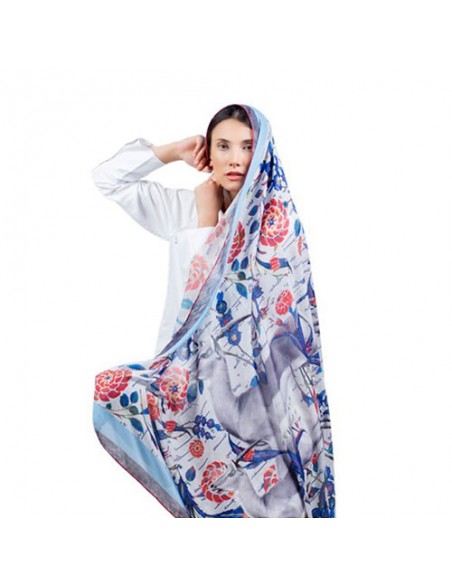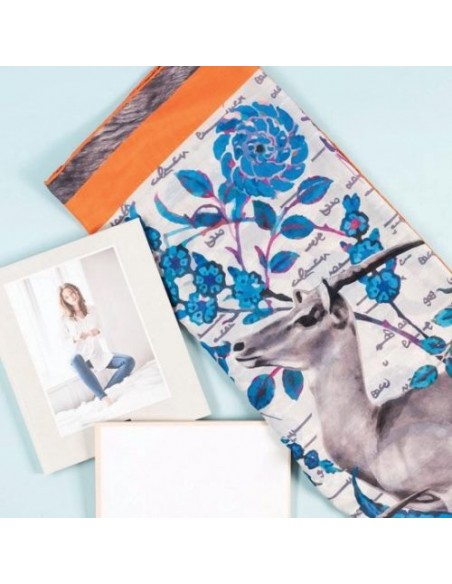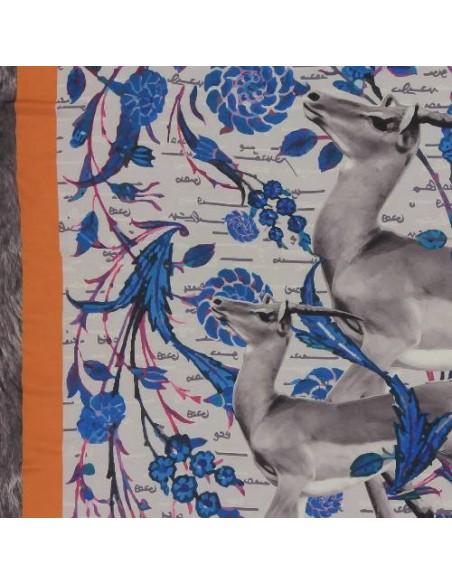 Cotton Polyester Iranian Gazelle Scarf AC-460
Width: 130 cm | 51.18 inch
Height: 130 cm | 51.18 inch
Material: cotton and polyester
The gazelle scarf is made of high-quality cotton polyester. Elegant style, silky, soft, and breathable. Suitable for all seasons.
Cotton Polyester Iranian Gazelle Scarf AC-460 Usage
It can be used as a headdress, neckerchief, shawl, or hijab, around on head, neck, waist, wrist, or to decorate handbags and hats, and clothing accessories; highlighting a spectacular design in shades of flaunting blue. Perfect for daily life, office, party, Business, casual, traveling, and any other occasions. The best gift for ladies.
Washing Tips for Cotton Polyester Iranian Gazelle Scarf AC-460 
Dry-cleaning or hand washing are the best ways to clean this product and don't wring. The maximum temperature allowed for ironing is 120 c.
Design of Cotton Polyester Iranian Gazelle Scarf AC-460 
Iranian gazelle is one of the prettiest animals in Iran, a symbol of being free. This beautiful scarf gives you the sense of being in nature where these awesome animals live, a perfect forest full of flowers and green trees.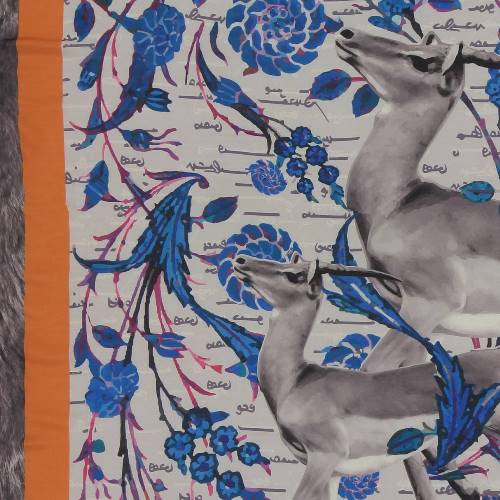 Today, hijab styles incorporate traditional and contemporary elements. Turbans, headscarves, wrapped hijabs, and pashminas are among the most popular fashion hijabs. They each have their own unique characteristics and allow wearers to express their personalities. A powerful, empowering fashion statement, the hijab has gained widespread recognition and acceptance in recent years. Hijabs can be an incredible source of beauty and inspiration when worn with confidence and pride.
Why CyrusCrafts™?
CyrusCrafts™ by an excellent infrastructure background,  professional and specialized activity in the field of sales and export of high-quality vintage and modern Iranian Accessories to different parts of the world, is now proud to offer you the most peculiar and original decorative and tasty items with the latest transfer processes, Support Customers and after-sales service, responsibly.
We present The Originality, quality, beauty, uniqueness, health, and a good sense of a safe purchase and delivery.
Size

130*130 cm

Material

cotton, polyester

Color

Orange
Red