Mostafavi Saffron Ta-333| 14 gram pack
Produced in Iran (Mashhad)
With excellent taste and color
In package of 14 gram (0.49 ounce)
Mostafavi Saffron Ta-333 detail
Mostafavi saffron uses the best type of saffron and has the highest standard in terms of taste and color. This saffron is suitable for people who consume a lot of saffron, it is also suitable for souvenirs or gifts.
Quality Mostafavi saffron can be used in almost any food and appetizer, and if it is consumed within the permitted range, not only does it not have any side effects, but it also has many properties for physical health. The permissible monthly consumption of saffron is between 1 to 4 grams of dry saffron per person.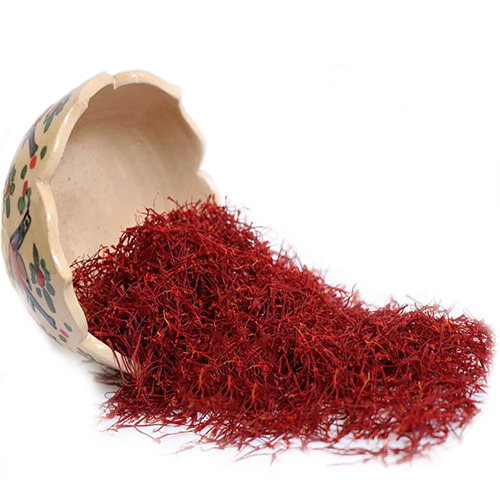 Some properties of Mostafavi Saffron Ta-333
Saffron has anti-depressant and anti-inflammatory properties, purifies the liver, hematopoiesis, facilitates blood circulation, regenerates damaged eye cells, protects the lining around brain cells, regulates the function of vision cells, prevents platelet deposition in the brain (Prevention of Alzheimer's), prevention of high cholesterol and protection of the eyes from the sun.
Why CyrusCrafts?
CyrusCrafts™ by an excellent infrastructure background,  professional and specialized activity in the field of sales and export of high-quality vintage and modern Iranian goods to different parts of the world, is now proud to offer you the most peculiar and original decorative and tasty items with the latest transfer processes, Support Customers and after-sales service, responsibly.
Size

23.7 x 16.7 x 1.6 cm

Weight

10-20 grams (0.35-0.70 ounces)

Usage

Ordinary Box Saffron

Brand

Mostafavi Saffron