Beluga Caviar Ta-341| 50 gram pack
Produced in Iran
Grain size less than 3 mm
Color range from light gray to dark gray
In package of 50 gram (1.76 ounce)
About Beluga caviar Ta-341
Beluga caviar is one of the first-class products of the Caspian Sea, which has large and shiny grains, and of course, the color of this caviar is gray. Beluga caviar is the most expensive caviar in the world, which is also called Iranian diamond caviar, and most of these products are exported to Canada, the USA, and European countries.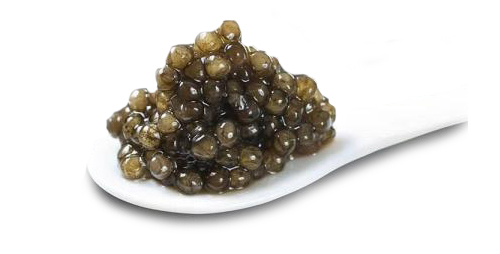 Some properties of caviar:
Rich in a variety of nutrients such as isoleucine, histamine, amino acids
Treatment of cardiovascular diseases due to omega-3

Treatment and improvement of depression due to having unsaturated fatty acids

Health and strengthening of brain nerve cells as well as improving brain function

High in iron and treatment of anemia
Why CyrusCrafts?
CyrusCrafts™ by an excellent infrastructure background,  professional and specialized activity in the field of sales and export of high-quality vintage and modern Iranian goods to different parts of the world, is now proud to offer you the most peculiar and original decorative and tasty items with the latest transfer processes, Support Customers and after-sales service, responsibly.
Weight

50 gram (1.76 ounce)
You might also like
Tasty!
Culture
Ta-189
Produced in Iran  Has a pearly white color In package of 50 gram (1.76 ounce)
Tasty!
Bahoo caviar
Ta-222
Produced in Iran  From Suruga and berry caviar With wonderful taste and appearance In package of 50 gram (1.76 ounce)
Tasty!
CyrusCrafts™
Ta-437
Produced in Iran Delicious and high-quality caviar Caviar with light color In package of 50 gram (1.76 ounce)