Zahedi Date Fruit Ta-365| 1 kg pack
Produced in Iran
Dried dates
A kind of healthy snacks
In package of 1 kg (2.2 pound)
About Zahedi Date Fruits Ta-365
Zahedi Date is one of the most prestigious dates for export in Iran. This oval date is one of the best-selling dry dates in Iran and other countries due to its special color, wonderful taste, and of course its storage conditions and many fans.
Due to its fiber, vitamins, and minerals, dates strengthen the stomach and intestines, strengthen the digestive system and help digestion.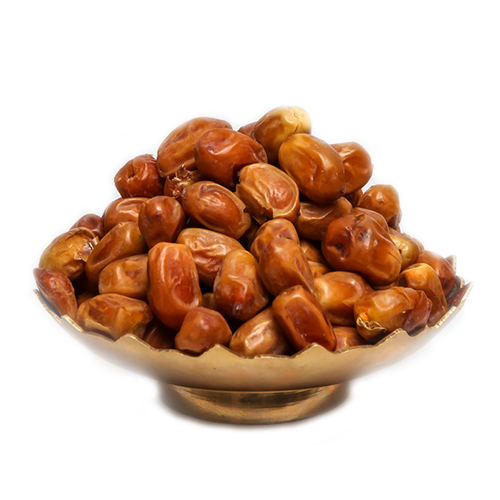 Zahedi Date fruits are rich sources of niacin, thiamine, vitamin K, vitamin A, folic acid, zinc, and magnesium. This product improves brain activity and reduces stress, and is also very good for people who are older and at risk for Alzheimer's.
Why CyrusCrafts?
CyrusCrafts™ by an excellent infrastructure background,  professional and specialized activity in the field of sales and export of high-quality vintage and modern Iranian goods to different parts of the world, is now proud to offer you the most peculiar and original decorative and tasty items with the latest transfer processes, Support Customers and after-sales service, responsibly.
You might also like
Tasty!
Dombaz
Ta-186
Produced in Iran (Hormozgan)  Classy date Contains fructose In package of 500 gram (17.63 ounce)
Tasty!
Borna
Ta-239
Produced in Iran (Kerman) Warm fuzzies In package of 275 gram (9.7 ounce)