Berenjeto Brown Rice Ta-477| 10 kg pack
Produced in Iran
Brown rice
Grad 1 rice
Rich in nutrients
In package of 10 kg (22.04 pound)
Berenjeto Brown Rice Ta-477 datail
Brown rice is the same as white rice, with the difference that in white rice, the outer layers are completely removed, but in brown rice, only the first layer is removed. The properties and characteristics of this rice are so many that some countries are not even willing to replace it with white rice. Its good and delicious taste has also made this product popular among consumers.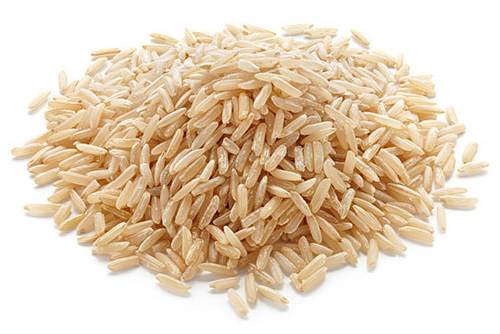 Brown rice has many minerals and nutrients and prevents many diseases such as cardiovascular problems, gastrointestinal diseases, blood pressure, and cholesterol, etc. 
brown rice is the same as white rice that retains its nutrients.
Why CyrusCrafts?
CyrusCrafts™ by an excellent infrastructure background,  professional and specialized activity in the field of sales and export of high-quality vintage and modern Iranian goods to different parts of the world, is now proud to offer you the most peculiar and original decorative and tasty items with the latest transfer processes, Support Customers and after-sales service, responsibly.
Weight

10 kg (22.04 pound)
You might also like
Tasty!
Keshmoon
Ta-199
Produced in Iran (Gilan) High quality Unmixed In package of 5 kg (11.02 pound)
Tasty!
Cavish
Ta-307
Produced in Iran (Gilan) High quality Useful for regulating blood pressure In package of 5 kg
Tasty!
CyrusCrafts™
Ta-416
Produced in Iran (Mazandaran) Premium rice High nutritional value In package of 10 kg (22.04 pound)