Pumpkin Seeds Ta-529| 1 kg pack
Produced in Iran 
Premium Pumpkin seeds
In package of 1 kg (2.2 pound)
About pumpkin seeds Ta-529
Pumpkin seeds are small but rich in nutrients such as magnesium and zinc. Pumpkin seeds are a rich source of omega-3, which is especially important for keeping the skin healthy. This type of nut is a rich source of vitamin A, which is very suitable for wound healing. Pumpkin seeds, like pistachios, are an excellent source of iron and are also rich in antioxidants and healthy fats, which help keep the liver healthy, lower blood pressure and high cholesterol, and prevent heart disease.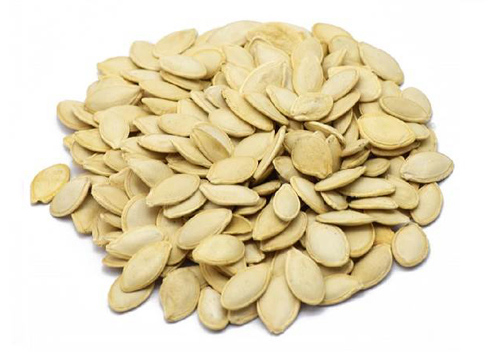 Why CyrusCrafts?
CyrusCrafts™ by an excellent infrastructure background,  professional and specialized activity in the field of sales and export of high-quality vintage and modern Iranian goods to different parts of the world, is now proud to offer you the most peculiar and original decorative and tasty items with the latest transfer processes, Support Customers and after-sales service, responsibly.
You might also like
Tasty!
CyrusCrafts™
Ta-352
Produced in Iran Raw pistachio High quality In package of 1 kg (2.2 pound)
Tasty!
CyrusCrafts™
Ta-423
Produced in Iran  Salted nuts Consists of almonds, cashews, pistachio kernels, hazelnut kernels In package of 1 kg (2.2 pound)
Tasty!
CyrusCrafts™
Ta-464
Produced in Iran Premium hazelnut Raw hazelnut In package of 1 kg (2.2 pound)