Mostafavi Best Quality Saffron Ta-61| 1 gram pack
Produced in Iran
Premium saffron
With the highest degree of coloring and perfume
With khatam box
Net weight: 1 gram (0.03 ounce)
Overall weight: 57 grams (2.01 ounce)
About Mostafavi Best Quality Saffron Ta-61
In this product, the best type of saffron has been used. In terms of taste and color, Mostafavi Best Quality Saffron Ta-61 meets the highest standards and can be used at home or as a gift. Moreover, by using this packaging style, the quality of saffron storage will be higher and there will be less damage to the saffron.
The Khatam-Kari design on the packaging of this product has made this product beautiful and original. Also, the packaging of this Mostafavi Saffronhelps you to see the saffron inside this product better.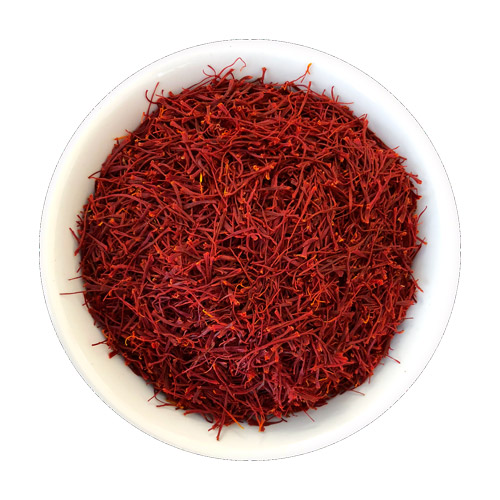 Some properties of Mostafavi Best Quality Saffron Ta-61
Saffron is rich in manganese, vitamin C, iron, potassium, and vitamin B6. Manganese helps regulate your blood sugar and also helps improve the body's metabolism and calcium absorption. Vitamin C also fights infection, and iron purifies the home, as well as vitamin B6, which is effective in forming blood cells and calming the nerves. Potassium also helps balance fluid in the body, and if it is low in the body, it can cause muscle cramps. Saffron contains more than 150 different compounds. For example, picrocrocin is the main ingredient in its taste. Safranal brings the aroma of saffron and the crocin in saffron causes the orange color of saffron. Many of the medicinal properties of this spice are due to the presence of carotenoids and antioxidants, which can protect the body against any damages. In many cases, saffron extract can inhibit the growth of various tumors and in some cases can be used as an anti-cancer drug.
What makes CyrusCrafts different? 
With an excellent infrastructure background, professional and specialized activities in the field of sales and exports of superior vintage and modern Iranian products, CyrusCrafts™  is now proud to offer the most original and interesting decorative items along with customer support, customer after-sales service, in a responsible manner.
Size

17 X 13.7 X 1.7 cm

Weight

0-5 grams (0-0.17 ounces)

Usage

Ordinary Box Saffron

Brand

Mostafavi Saffron