Premium Pikami Raisins Ta-651| 1 kg pack
Produced in Iran
High-quality raisins
Healthy snacks
In package of 1kg (2.2 pound)
About Pikami raisins Ta-651
These are the raisins among the family of sun raisins that have a stretched appearance. Pikami raisins have a sour taste compared to other raisins, which the drying process of this type of raisin raises its quality. 
Pikami raisins are dried by direct sunlight. Raisins are a good source of vitamin D this dried fruit despite its sweetness and viciousness does not have a detrimental effect on the tooth. Raisin production in Iran dates back to 2000 BC, raisins in Iran have a great variety that is used in cooking and nuts.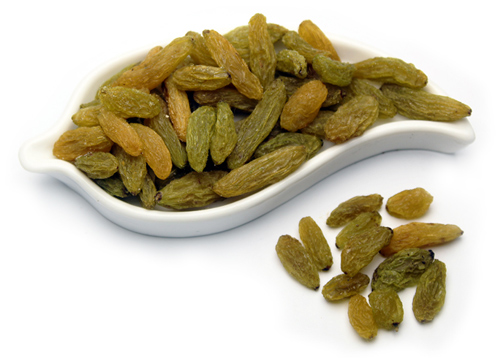 The benefits of Pikami raisins Ta-651
Taking raisins eliminates excess water inside the body and improves spasms and muscle cramps. The fiber in raisins prevents abnormal growth of cells and causes control of sugar in the body. Raisins contain substances called selenium, which have a significant effect on strengthening the skin. Raisins increase the body's daily energy by treating and regulating blood pressure, causing mobility and vitality. 
Why CyrusCrafts?
CyrusCrafts™ by an excellent infrastructure background,  professional and specialized activity in the field of sales and export of high-quality vintage and modern Iranian goods to different parts of the world, is now proud to offer you the most peculiar and original decorative and tasty items with the latest transfer processes, Support Customers and after-sales service, responsibly.
You might also like
Tasty!
CyrusCrafts™
Ta-289
Produced in Iran High quality Prepared from royal grapes In package of 1 kg (2.2 pound)
Tasty!
CyrusCrafts™
Ta-358
Produced in Iran  Contains vitamins A, C, K In package of 1 kg (2.2 pound)
Tasty!
CyrusCrafts™
Ta-390
Produced in Iran With premium mulberries In package of 1 kg (2.2 pound)