Shamim Honey Ta-66| 3 pieces per pack
Produced in Iran
Includes white honey, Gavan honey, and coriander honey
The best types of honey
Pure and raw honey
The weight of each one: 300 grams (10.58 ounce) 
Overal weight: 1300 gram (10.58 ounce)
Shamim Honey Ta-66 detail
Shamim Honey Ta-66 3pieces per pack is an excellent product that is also economical. This product with mini honey jars includes 300 grams of white honey, 300 grams of Gavan honey, and 300 grams of coriander honey, which is placed in a very beautiful wooden box and can be a good choice for giving as a gift. 
Coriander honey:
Coriander honey is produced by bees that feed on coriander. This honey is very fragrant, tonic, and appetizing. Strengthening the stomach, relieving muscle pain, laxative, windbreak, elimination of toxins from the body, and reducing fever are the properties of coriander honey. The properties of coriander honey are used to treat infectious diseases such as measles and smallpox.
Gavan honey:
Gavan honey has a mild aroma and taste and is more popular among all honey. The sucrose content of natural honey, which is often 1% and less than 1%, is one of the rare honey with this amount of sucrose and is widely used for diabetic patients.
White honey:
White honey is known for its lighter color than regular honey and is not exactly white. This honey is a powerful antioxidant that protects your body against cell damage.
If you are one of those people who are annoyed by the sweet taste of honey, This product will be the best alternative. Because it has a softer sweetness.
This honey can slow down the aging process by fighting free radicals. Also drastically reduce the risk of chronic diseases such as cancer and heart disease.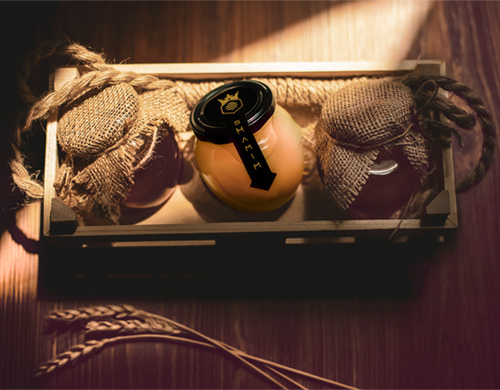 Why CyrusCrafts?
CyrusCrafts™ by an excellent infrastructure background,  professional and specialized activity in the field of sales and export of high-quality vintage and modern Iranian goods to different parts of the world, is now proud to offer you the most peculiar and original decorative and tasty items with the latest transfer processes, Support Customers and after-sales service, responsibly.
Weight

300 gram (10.58 ounce)

Originate

breakfast, medicine, gift