Sabbaghzadeh Sargol Saffron Ta-692| 4.608 gram
Produced in Iran
The highest amount of perfume
Fantastic coloring
In package of 4.608 gram (0.16 ounce)
About Sabbaghzadeh Sargol  Saffron Ta-692
Sabbaghzadeh saffron is one of the best types of saffron in Iran and has unparalleled coloring and latency. Saffron, also known as red gold in the world, is one of the most special plants that most of it is produced and exported in Iran. Sabbaghzadeh Sargol Saffron Ta-692 is one of the plants that traditionally have a high value between Iranians and other nations of the world.
Benefits of Sabbaghzadeh Sargol  Saffron Ta-692
Studies in this field have shown that the antioxidants in saffron include crocin, crocetin, safranal, and kaempferol. Crocin and crocetin in it cause saffron color and also have excellent antidepressant properties. Other properties of these two substances include weight loss and brain cell protection. Antioxidants in saffron make this beneficial plant an anticancer plant and its consumption is recommended to all people.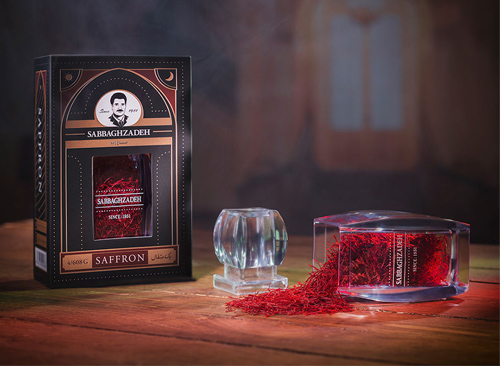 The crystal container of saffron is made of materials that do not harm the quality of saffron over time, and because the lid of these containers is pressurized, it causes the lid to close tightly and moisture does not penetrate into it and the quality characteristics of saffron are better preserved.
Why CyrusCrafts?
CyrusCrafts™ by an excellent infrastructure background,  professional and specialized activity in the field of sales and export of high-quality vintage and modern Iranian goods to different parts of the world, is now proud to offer you the most peculiar and original decorative and tasty items with the latest transfer processes, Support Customers and after-sales service, responsibly.
Size

14 x 9 x 6 cm

Weight

4.608 gram (0.16 ounce)
You might also like
Tasty!
Shahsavand
Ta-142
Produced in Iran High coloring and fragrance In package of 5 gram (0.17 ounce)
Tasty!
Bahraman
Ta-204
Produced in Iran Gift pack With 15 grams of cardamom With brass pounder Product weight: 1311 gram (2.89 pound)
Tasty!
Mostafavi
Ta-333
Produced in Iran (Mashhad) With excellent taste and color In package of 14 gram (0.49 ounce)