Gavan Golden Honey Ta-88| 400 gram
Produced in Iran
Honey type: Gavan honey
Pure and natural honey
Net weight: 400 grams (14.10 ounce)
Overall weight: 680 grams (21.16 ounce)
About Gavan Golden Honey Ta-88
Gavan honey is made by bees in areas where most of the plants are Gavan. Gavan is one of the most popular types of honey in Iran. Gavan Golden Honey Ta-88 is mostly used for breakfast and increases the body's energy and has many medicinal properties, like its properties for strengthening the stomach and kidney disease and cancer.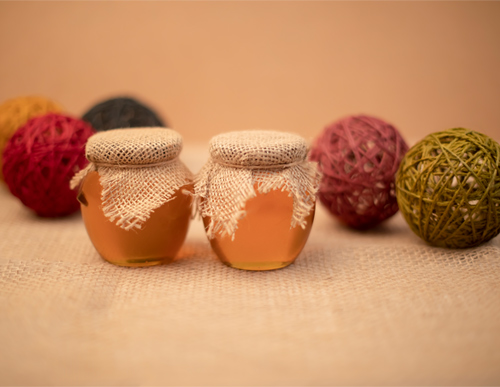 Another important point about this type of honey is the properties of honey for people with diabetes. Due to the fact that honeysuckle has less sugar than most other honey, people with diabetes can use it as a substitute for harmful sweeteners such as sugar.
Why CyrusCrafts?
CyrusCrafts™ by an excellent infrastructure background,  professional and specialized activity in the field of sales and export of high-quality vintage and modern Iranian goods to different parts of the world, is now proud to offer you the most peculiar and original decorative and tasty items with the latest transfer processes, Support Customers and after-sales service, responsibly.
Weight

0-500 grams (0-1.1 pounds)

Usage

breakfast, medicine