Material: Leather & carpet
Size: 21*29 | 8.26* 11.41
Gender: Woman
Color: Brown
Persian carpet bag
Semicircular carpet bag is made of natural leather materials and Iranian carpet, which is hand-made and has a unique design.
Details of making and designing a semicircular bag
The Iranian hand-woven carpet used in Kyiv is seventy years old. Of course, as you know, Iranian carpet has more value and beauty with age
Due to the use of carpets in the bag, only one example of this model is available, and if ordered, the bag will be made with a similar design of the carpet. So your bag will be unique.
The shoulder strap and the back of the bag are made of natural leather, which has a high quality and can be used for years with proper maintenance. Natural leather and hand-woven rug become more attractive over time, so they never go out of style.
The size of the bag is 21*29, which has enough space to hold a mobile phone, a small wallet and an accessory.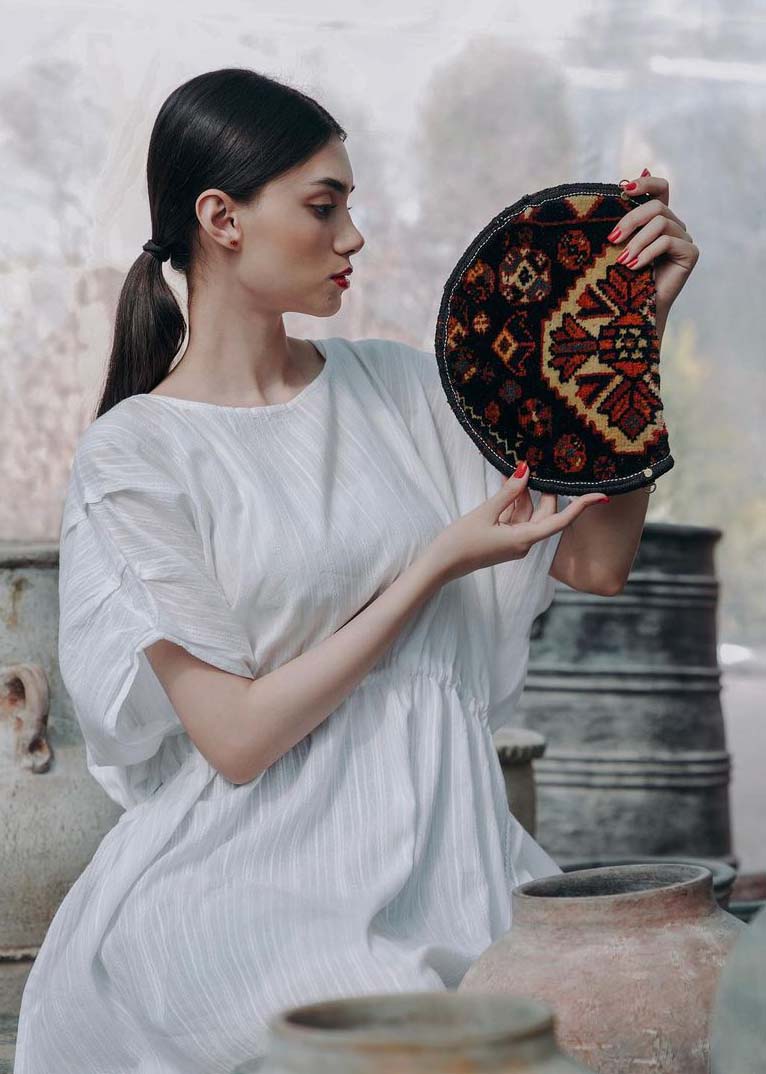 Handmade carpet bag style
The semicircular design and the Iranian carpet make this bag different in every way. So it is suitable for everyday use, friendly parties and even special appointments. This bag is in harmony with casual and minimal style and also makes you attractive and stylish due to its special style.
Tasteful Iranian artists have combined hand-woven carpets and natural leather with minimal design to produce the best product.
At Cyruscrafts, we support creative artists to send Iranian art with the best quality and price to all countries of the world.