Ideas for Decorating Small Bedrooms
If you want to get acquainted with the best small bedroom decorating ideas and see how the right choices can turn a small space into a cozy and attractive place, follow this article to the end. We can offer you the best and most practical ideas for small bedroom decoration arrangements.
1) Use Mirrors or Transparent Surfaces
A mirror can make the space look bigger by reflecting light. Mirrored wardrobes, covering a wall with a mirror, choosing a dressing table with a large mirror are options that can enhance the visual beauty of small bedroom decoration.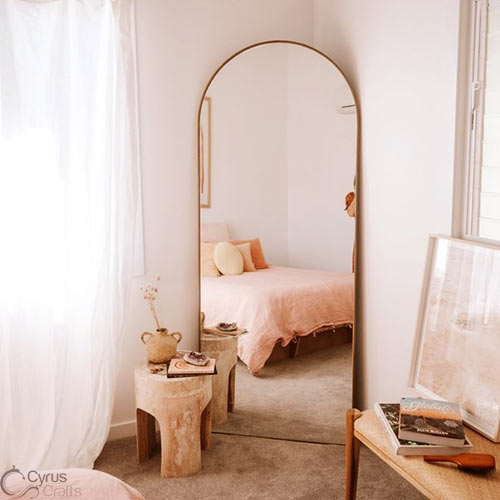 2) Selection of Multi-functional Tables
In most cases, our most common use of walls is to install paintings or choose a stylish and beautiful wallpaper, but when we have a small space, we must make the most of the walls. One idea for decorating a small bedroom is to use multi-functional tables. A table that is a dressing table, a work desk, and is mounted on the wall.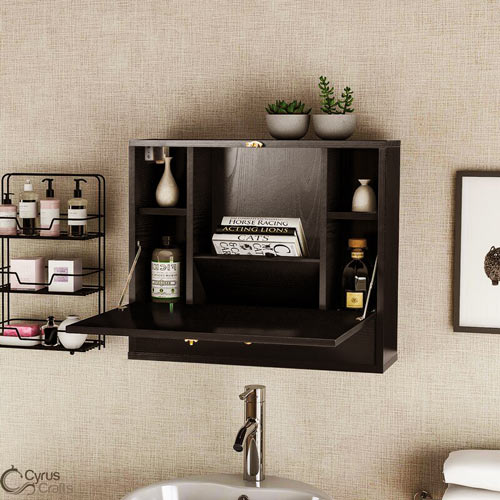 3) Bright Color Choices
The choice of color is significant for the decoration of a small bedroom. For example, fresh colors like sunny yellow can increase the visual appeal of the space. Painting the walls with light colors until the middle of the room height helps make the room look bigger. It is better to complete the rest of the walls with very light or neutral white colors.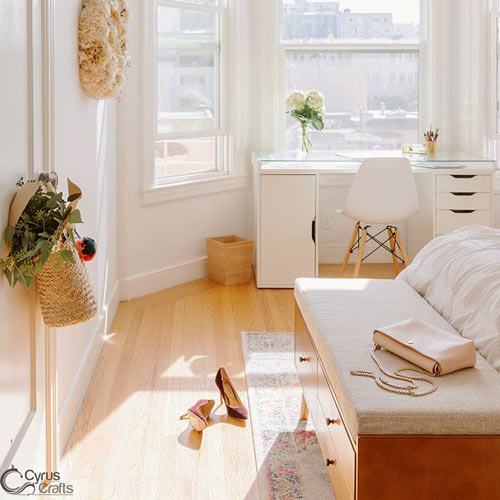 4) Place the Bed in the Corner of the Room
Most beds are designed to fit in the middle of the wall with both sides open. But this is not a good idea for decorating a small bedroom. To make the best use of your bedroom space, it is better to place the bed in the corner of the room. The bed in the corner of the room gives your bedroom a tidy and comfortable position. To not lose the feeling of intimacy in the room, it is enough to use wall paintings.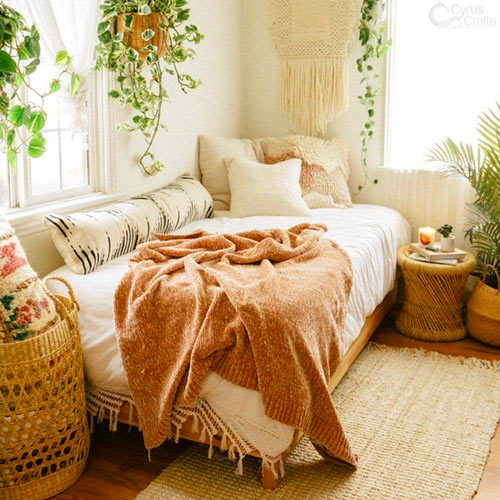 5) Choose a Vertical Layout
Of course, everyone cannot have this choice; if you like the bed with desks, you can implement this idea. Try to use the walls as much as you can and layer everything on top of each other.   
Vertical shelves can be a good choice; in addition to beauty, they can hold several decorative elements such as enameling or wooden handicrafts.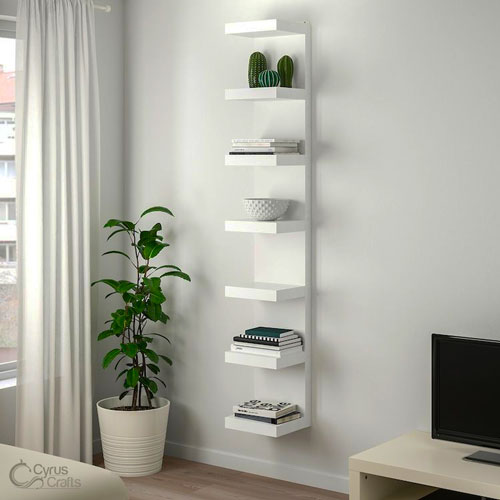 6) Use Light-colored Carpets
Dark carpets make the environment smaller, and light carpets make the space look bigger than it is. Therefore, although it is recommended to choose a carpet color darker than the color of furniture and curtains in small spaces, this can be ignored unless the color spectrum used in the decoration is entirely selected from light colors. The carpet color suitable for a small space is better to be neutral or light colors. Carpets with a neutral or light color theme can be spread in small living rooms, narrow hallways, bedrooms, etc. They make the environment more pleasant.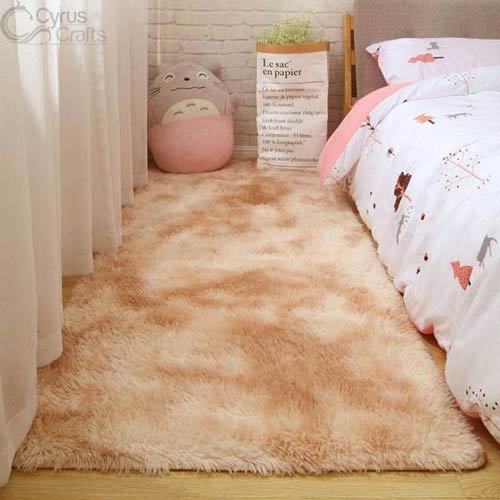 7) Use of Modern and Abstract Paintings
Contrary to many people's beliefs, wall art makes the space dynamic and gives a good feeling. Proper use of wall paintings with thick colors in small rooms helps create a sense of vitality and intimacy.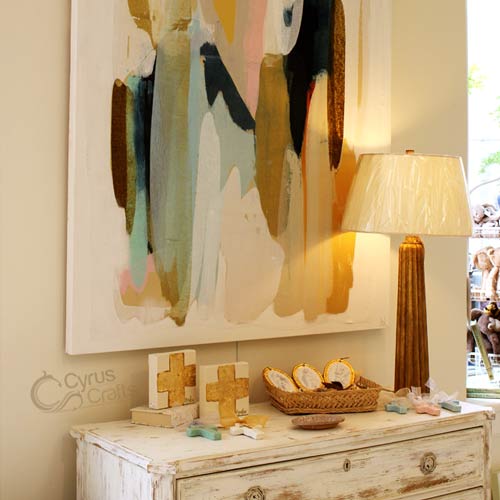 How to Design an Accent Wall for a Small Bedroom?
Professional designers do not use wallpaper with complicated and crowded designs for walls in small spaces. For the interior design of such bedrooms, using wooden wall coverings with light streaks is a very suitable option. But if you want to use wallpaper, use simple techniques with soft colors and consider wallpaper only for one of the walls.
Many homeowners have plain, white walls that they want to accent with a pop of vivid color. If you love warm, autumnal colors, you might immediately think of red, orange, and bright yellow hues. While these colors certainly look great in a room, they effectively "pull" the wall toward the eye - resulting in a smaller-looking space.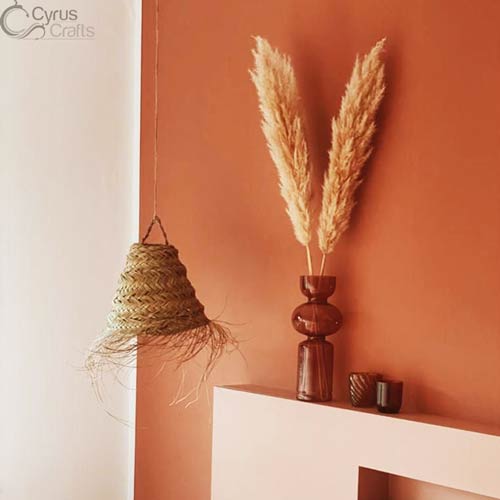 How to Have a Well-lit Small Bedroom?
For lighting in the interior decoration of small bedrooms, it is better to use hidden lighting, preferably white and yellow. Chandeliers make the room look crowded. Use shutters or thin, simple curtains to let in natural light for the bedroom window. Proper lighting has a significant effect on making the space look bigger.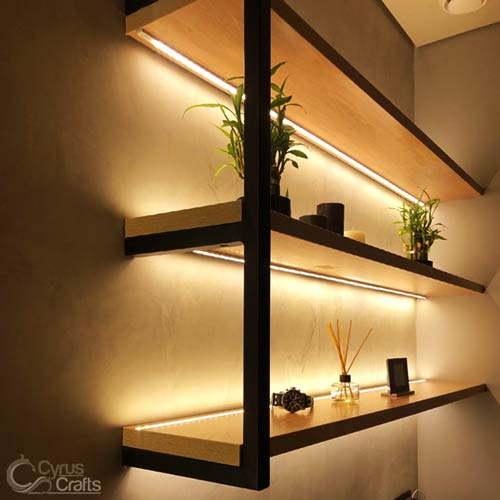 As we have seen, small bedrooms are not the house's weaknesses; they can be turned into a relaxing place for rest, study, friendly appointments, and work with a bit of creativity in decorating them.
It should be noted that good decoration requires a small amount of appropriate decorative elements and a large amount of creativity. This article has tried to help your creativity flourish by mentioning a few points; also, you can experience the feeling of buying functional and original decorative products by visiting the Cyrus Crafts online store.
---
Product added to compare.