Mahsa S. Yeganeh

2231 views
As tile is usually known as a rigid and cold building material, many people consider it contrary to the nature of the bedroom because the bedroom, as a place for rest, is always a warm space with soft furniture. But there are reasons why these people may need to change their minds: Wall tile is an excellent surface for installing electric heating appliances so that heat flows through the bedroom walls, ceiling, and floor.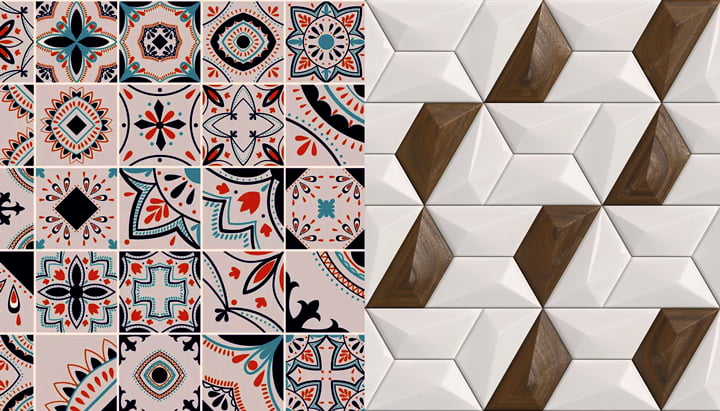 Also, new types, especially wooden tiles for walls, can create a warm and intimate atmosphere in the bedroom. So stay with this post to find out how to choose the most proper designer tiles for the bedroom walls, between bedroom 3d tiles, elevation tiles, mirror tiles, sticky wall tiles, etc.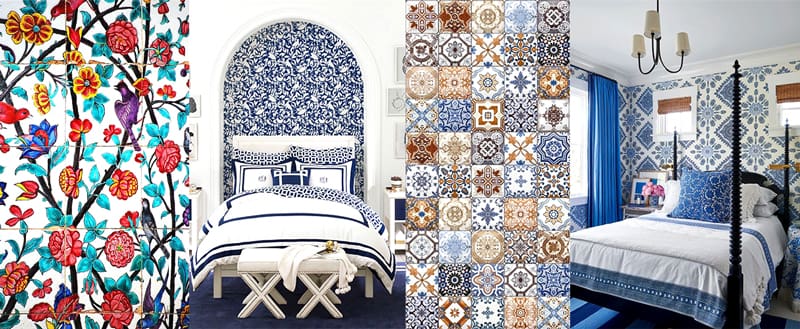 Types of Bedroom Wall Tiles
There are various wall tiles for bedrooms, such as bedroom 3d tile, simple, elevation, wooden or cladding tiles, Iranian tile, etc. But which tiles are best for the bedroom, and what is the best tile color for bedrooms? Here is an introduction to the most popular bedroom tile designs to familiarize you with them: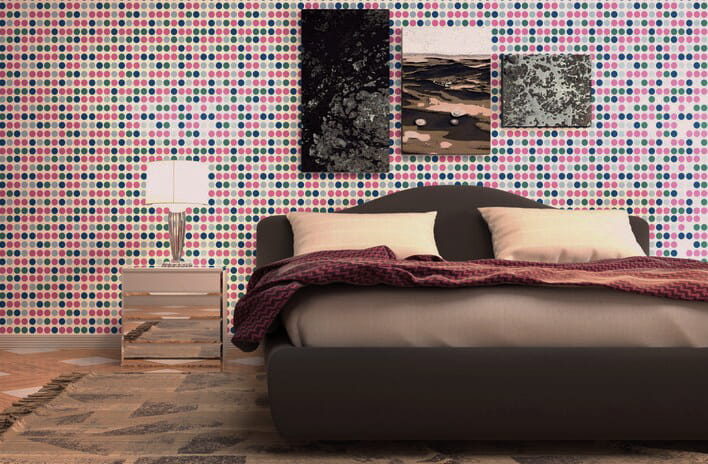 Elevation Tiles for the Bedroom
Nowadays, interior designers use elevation tiles for bedrooms and living rooms wall covering or use them to design trendy wall panels as they are a trend, especially in Canada and the United States. The elevation tile is stylish and looks natural.
Also, they have many advantages in addition to providing a beautiful look. There is an excellent variety of colors available in them, which provides the best aesthetic contrast that compliments the elevation of a house.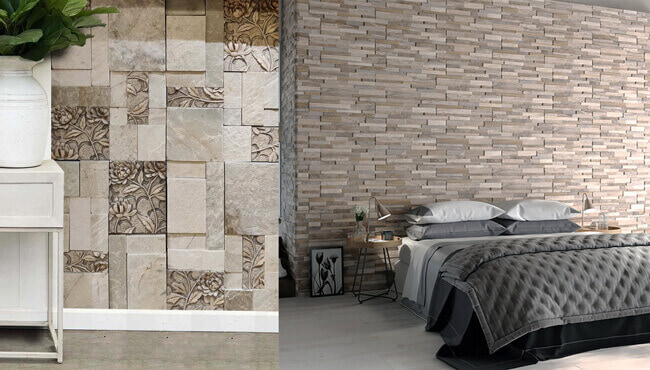 Wooden Tiles for Bedroom Wall
Wood, as a natural material, always provides a warm and relaxing atmosphere. As mentioned before, we expect the bedroom to be cozy and feel soft, so wooden wall tile is an excellent and wise option for your dreamy bedroom.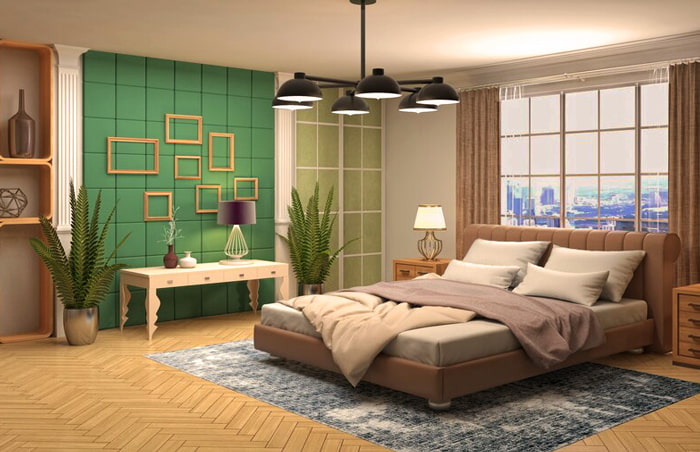 The other advantage of wooden tiles for walls is that they have a nonlimited range of colors. You can choose your favorite color according to your taste or impression of the spiritual meaning of colors and their symbolism.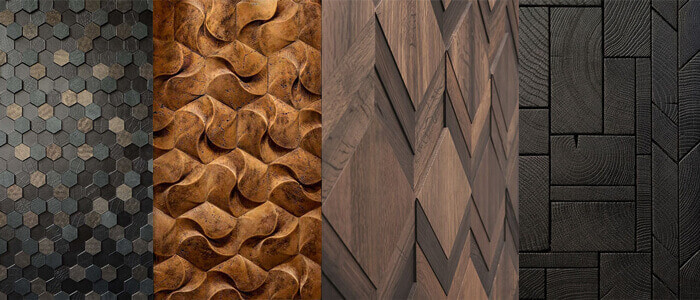 Bedroom 3D Wall Tiles
Three-dimensional or 3d wall tiles are a world of fabulous designs that can make a new and unique wall decor. Designing bedroom 3d wall tiles is the art of creating a perspective look. They are so popular and always stay in fashion. 3d wall tiles can make small bedrooms look bigger by making optical illusions.

Mirror Tiles for a Cozy Bedroom
If you live in a small home, we recommend you use mirror tiles for walls. Mirrors make rooms look more extensive because of the light reflection. They are also stylish and never get old-fashioned.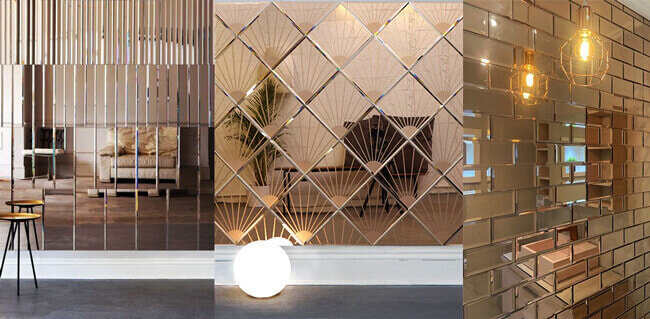 How to Choose Wall Tiles for Bedroom?
What are the most important factors when choosing wall tiles for bedrooms? What type of tiles is best for bedroom walls? Are ceramic tiles suitable for the bedroom? Do you need help with wall tile prices or prefer to choose the best at any cost? Haven't you yet imagined the final view of your bedroom after redecorating it?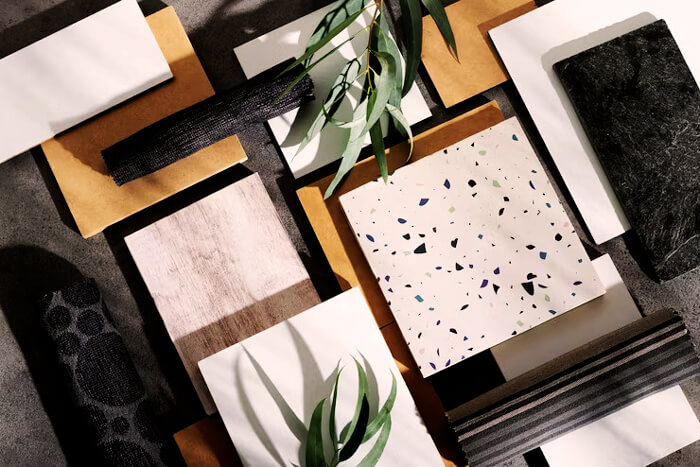 Here are some essential points to consider before choosing designer bedroom tiles. And if you are worried about hanging decor items on a wall covered with tiles, here is how to hang things without nails.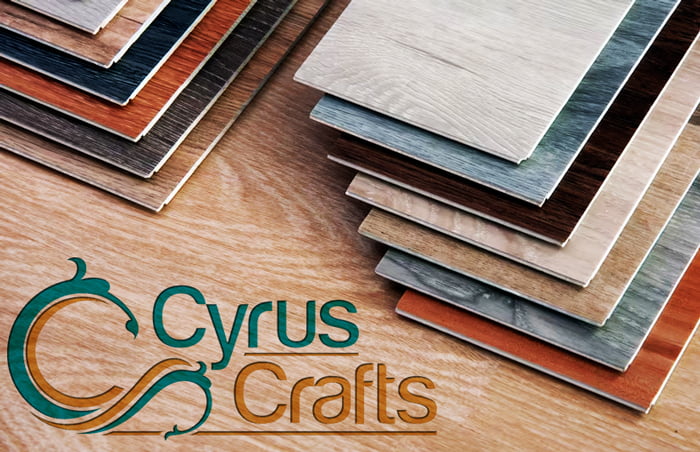 Which Color Tiles are Best for A Bedroom?
What is the best tile color for bedrooms? The bedroom wall tiles' design color palette harmonizes with the room's overall decor. You will achieve a luxurious effect if you find a suitable color palette for the bedroom wall tile that matches the furniture and rugs well. Usually, cold-colored ceramics make the room look brighter, but if you want to warm up and make your bedroom cozy, warm pallets will work better.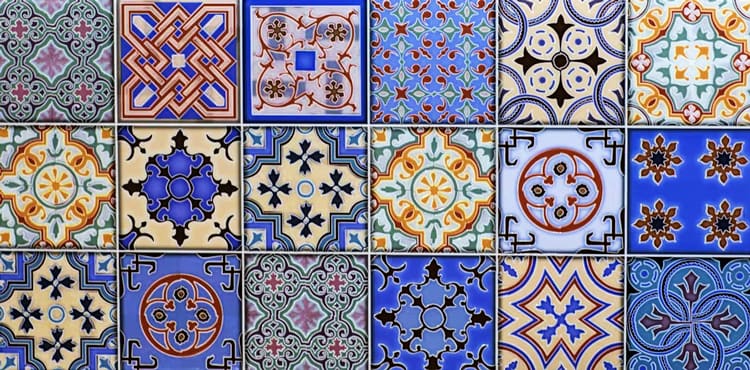 Ultimately, nothing makes you choose only a cold or warm palette; you can make a color combination in the room decoration. For example, you can use a set of Persian orange tiles to beautify the walls of a sage green bedroom. If you wonder what kind of color Persian orange is, read the Persian Colors blog post.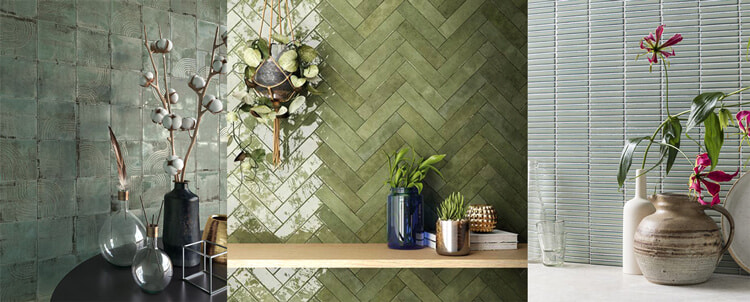 How to Choose the Tile Size?
Choosing the right size for wall tiles depends more on the room size, but other factors matter too. First, consider the wall or walls you want to design with tilework. Sometimes it is not good to leave the whole wall with tilework, and you should think of a portion to be designed with them.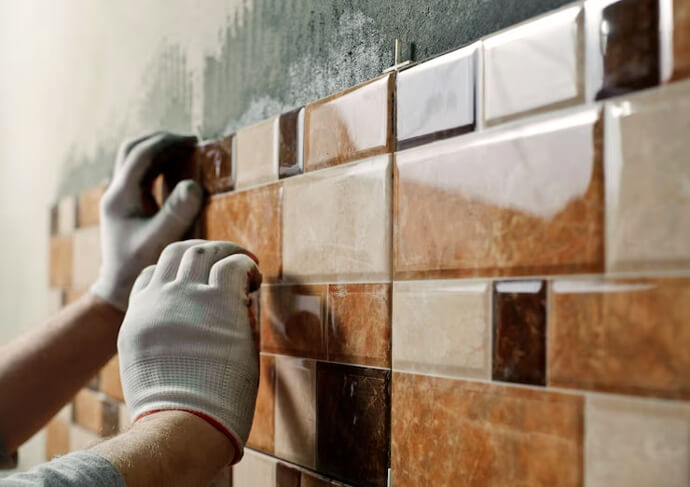 According to the interior design style of the space and the patterns of the bedroom wall tile model you have chosen, the tile size you can select changes. For example, if the room's decoration is minimal, it is better to choose larger tiles, but if it is maximal or classic, tiny tile is suitable too. Big bright wall tiles for bedrooms also make small rooms look bigger.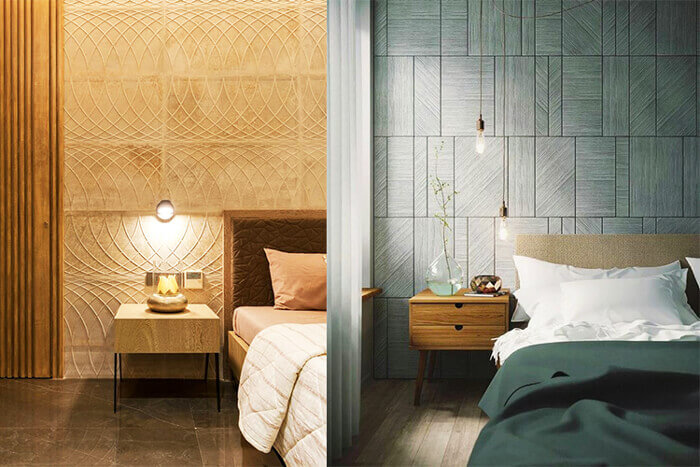 What Kind of Tile is Better for Your Bedroom?
If you are renewing your bedroom or only want to add wall tiles for the bedroom and keep the decoration the same, it is better to choose them in harmony with the room's interior design style. So assume the decoration style and select modern bedroom wall tiles design for a modern bedroom and vintage or handmade tile for a vintage interior design.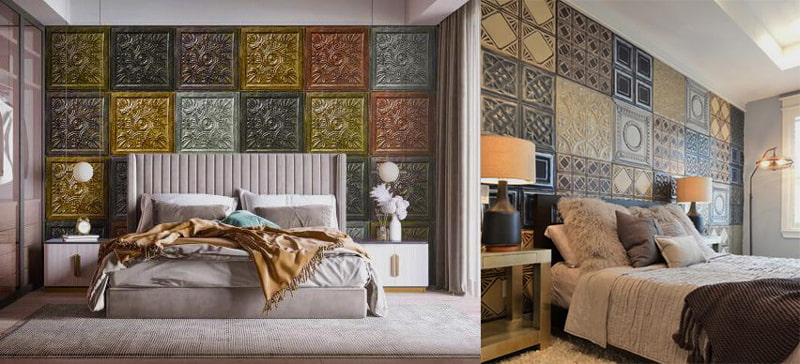 Affordable Wall Tiles for Bedrooms
There are many shapes and styles of wall tiles at different prices, and choosing them depends on your budget. There are different prices for ceramic, natural stone, and tile, so you can select the model that suits your budget. Although they may all look beautiful, there is a price difference regarding their durability and waterproofness.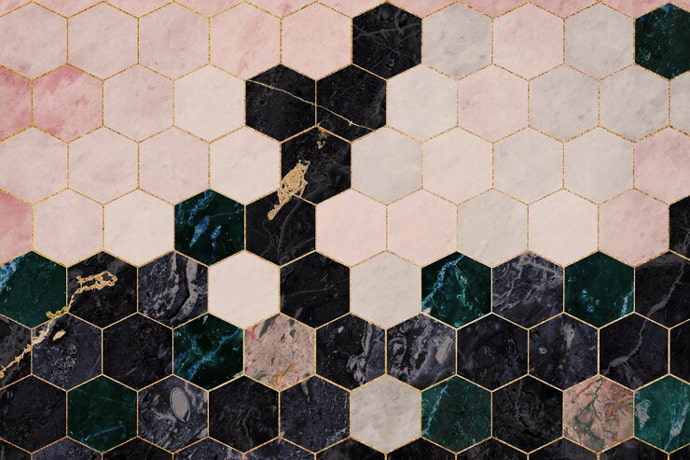 It is better not to choose the cheapest models and pay attention to the quality. We can't clearly say which types of tilework have a lower price and which have more, but generally, we can say that ceramic and pottery tiles like Talavera have lower fees than natural stones and 3d designs.

Hoping you have found answers to the questions "Which wall tiles are best for the bedroom?" and "How to select the right bedroom tiles?", we recommend you choose any particle for an interior design, considering your budget, taste, and region's climate.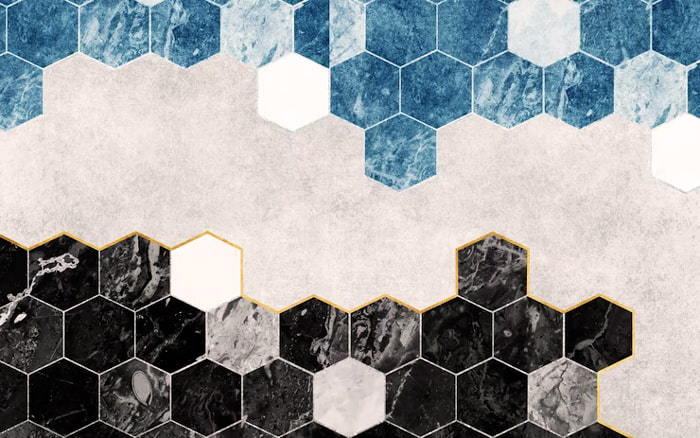 Please share your ideas and experiences about this blog post as comments. If you have any questions in the field of interior design, CyrusCrafts professional interior designers are ready to respond to you.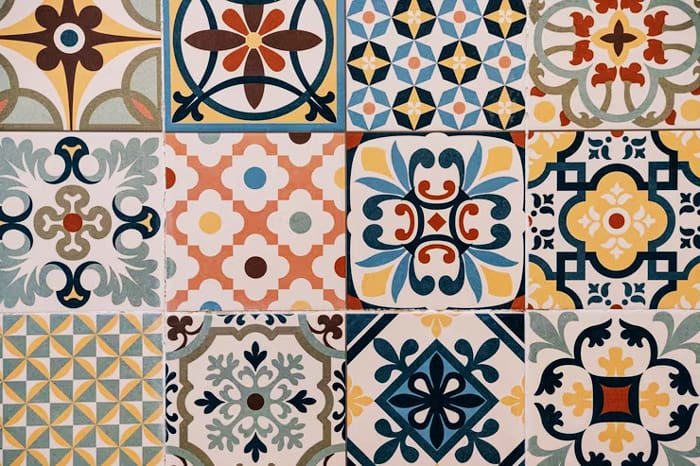 Here we have good news for you; wherever you live worldwide, you can shop unique and handmade interior design items like furniture, Persian rugs, decorative items, etc., from our website at the best prices by filling out their order form.

Comments (4)
Steve
2022-11-16 01:37:45

As an interior designer, I think that an accent wall designed with tiles is a perfect idea for bedrooms.

Alisia
2022-11-18 23:46:55

Bedroom wall tiles help you redecorate easily.

What are the advantages of bedroom wall tiles compared to wallpaper?

CyrusCrafts
2022-11-19 06:58:59

Dear Ali, Wall tiles are much more durable than wallpapers, and you can clean them easily. Moreover, there are unique handmade wall tiles that can make your interior space so fantastic.