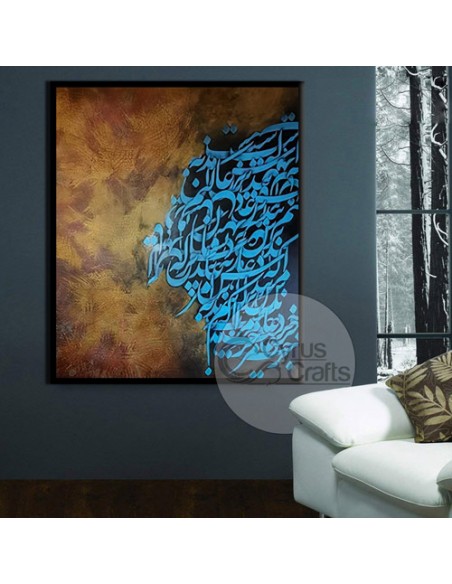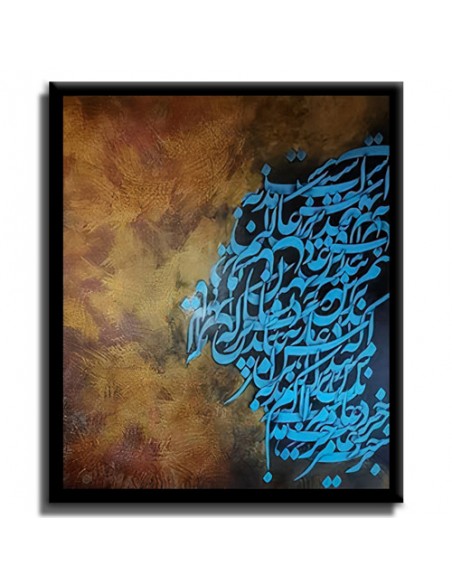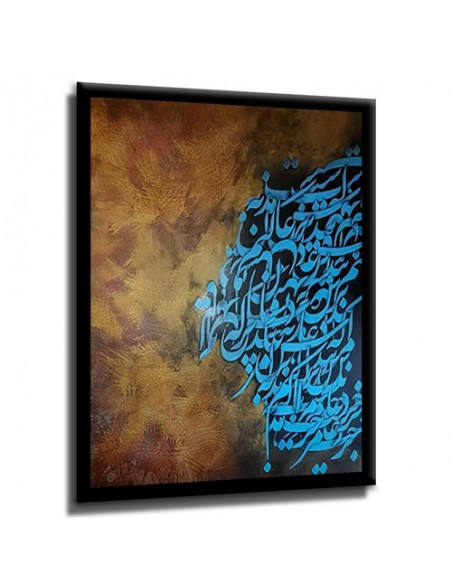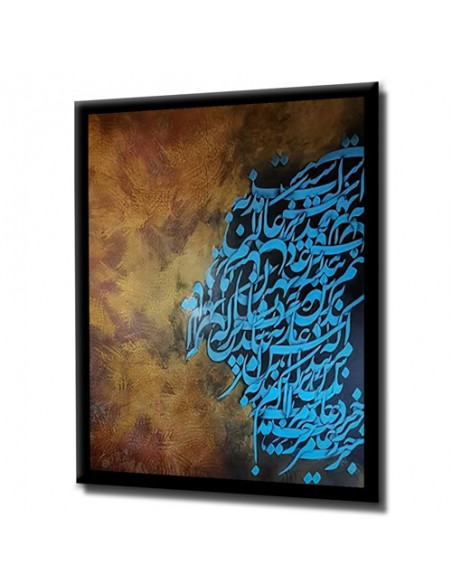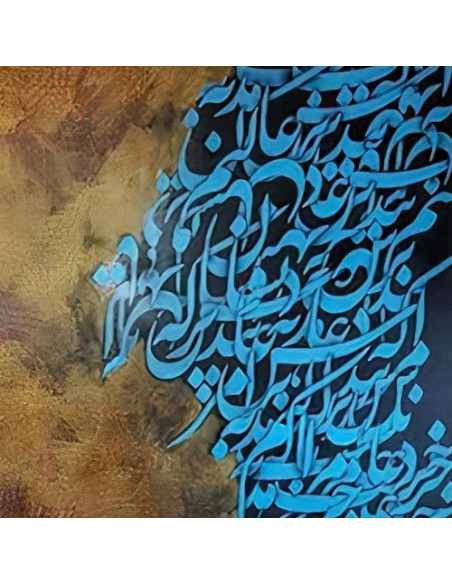 Persian Ornamental Nastaliq Calligraphy "Prodigious AG-137"
Technique: Oil Painting
Artist: Maestro Makvandi
Dimensions: Size: 100 x 140 (cm)      3' 2 x 4' 5 (ft)
Origin: Persian
Foundation/Material: Oil Paints on Canvas
Nastaliq Calligraphy Painting Tableau "Prodigious AG-137"
Decorative Persian Nastaliq calligraphy "Prodigious AG-137" by "Maestro Makvandi" is one uncommon oil painting tableau art that is based on a popular poem and the unique pattern to this Persian Nastaliq calligraphy can simply conspicuous everyone around.
All the material that has been used to accomplish this artwork is 100% high-quality and prime and with owning so you will possess not only normal painting calligraphy but a distinctive one!
Nastaliq and Naskh
Both Nastaliq and Naskh are forms of the Perso-Arabic script (which is used for many languages such as Persian, Arabic, and Urdu). However, Naskh is the standard style for Arabic and most other languages. Nastaliq is more cursive and is standard for Urdu, and is also sometimes used in calligraphy for other languages.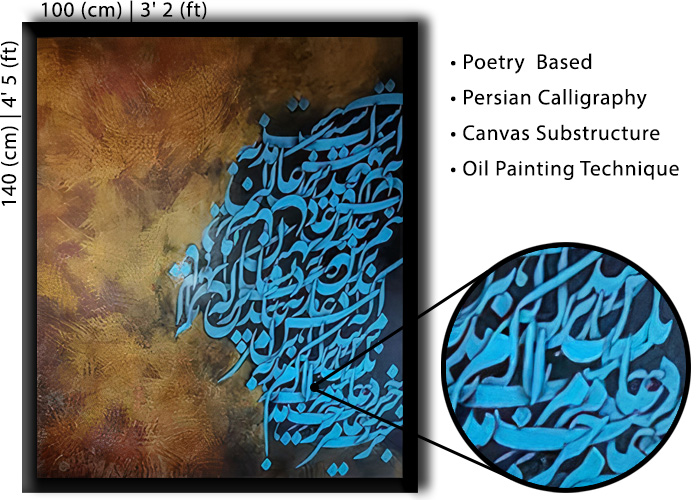 Why CyrusCrafts™?
CyrusCrafts™ by an excellent infrastructure background, professional and specialized activity in the field of sales and export of high-quality vintage and modern Iranian goods to different parts of the world, is now proud to offer you the most peculiar and original decorative and tasty items with the latest transfer processes, Support Customers and after-sales service, responsibly.
We present The Originality, quality, beauty, uniqueness, health, and a good sense of a safe purchase and delivery.
---
Persian/Arabic Calligraphy