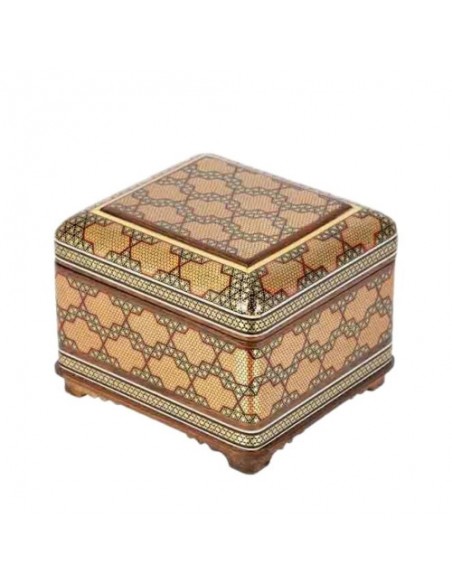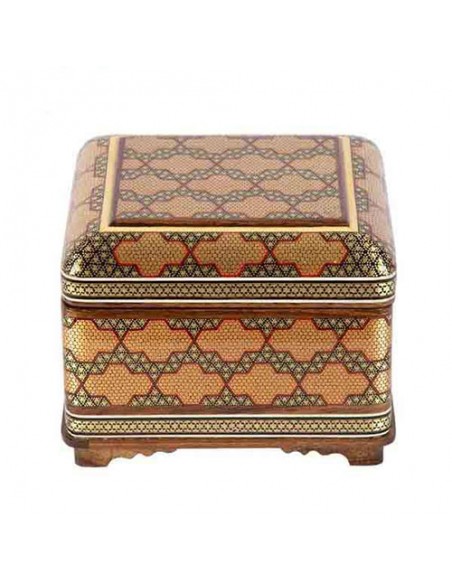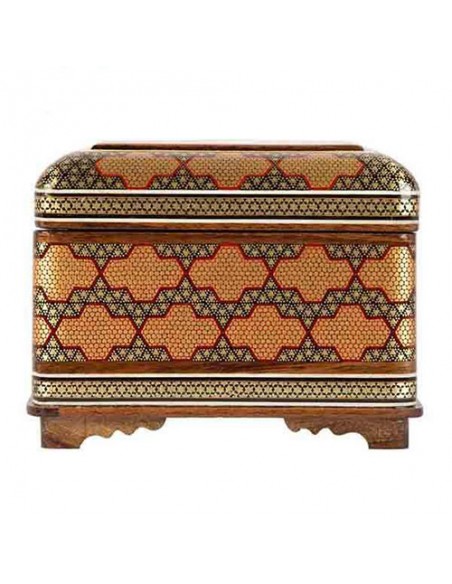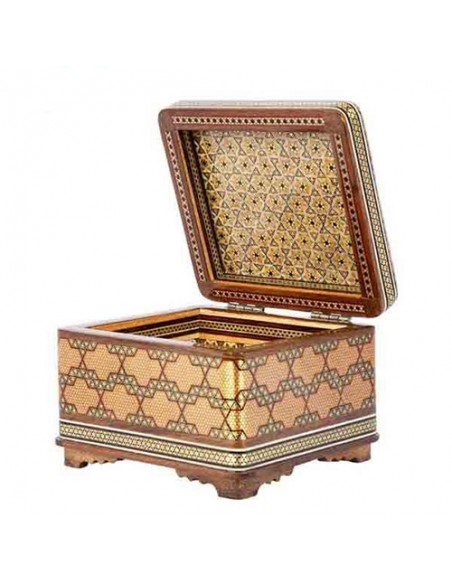 Fantastic Inlaid Jewelry Box AC-512
Width: 13 cm
Height: 11 cm
Depth: 14 cm
Weight: 601 g
Artist: master Mazrouei
A close view of the fantastic jewelry box
The fantastic inlaid jewelry box is entirely made by hand and is a luxurious decorative and functional product. It is covered by a topcoat layer of fine polyester so that its color would not change over time and consuming.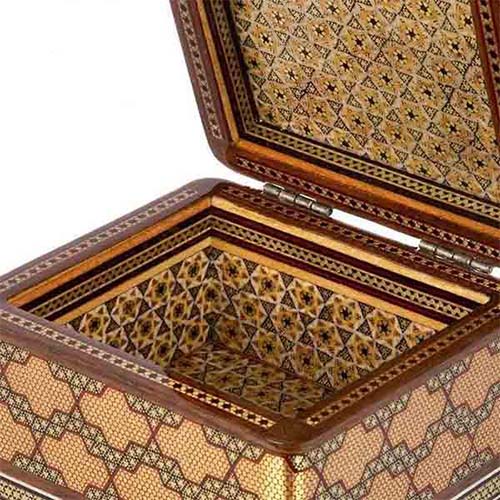 This jewelry box is handmade and produced in a high level of standards, owning its master's signature on it and ID card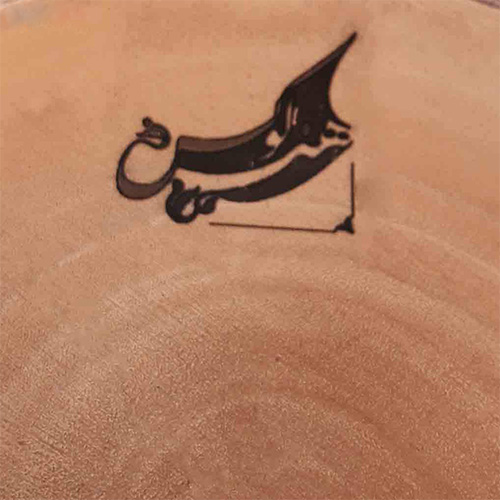 Cleaning with a soft and wet piece of cloth is allowed, and keep it away from chemical substances, impacts, and sharp items.
Why CyrusCrafts™?
CyrusCrafts™ by an excellent infrastructure background,  professional and specialized activity in the field of sales and export of high-quality vintage and modern Iranian handicrafts to different parts of the world, is now proud to offer you the most peculiar and original decorative and tasty items with the latest transfer processes, Support Customers and after-sales service, responsibly.
We present The Originality, quality, beauty, uniqueness, health, and a good sense of a safe purchase and delivery.