Haji Badam Sweets Ta-467| 550 gram pack
Produced in Iran (Yazd)
delicious sweets
high quality
In package of 550 gram (19.4 ounce) 
About Haji Badam Sweets Ta-467
Haji Badam sweets are one of the snacks and are known as one of the traditional and special sweets in Iran. Rich and very tasty ingredients have made this dish one of the perfect sweets.
Haji Badam has unique properties and a masterful taste based on the materials used for its production. Almond kernels, chickpea flour, wheat flour, ground sugar, powdered sugar, pasteurized liquid eggs, cardamom, and nutmeg are used in this sweet. All raw materials have a high nutritional value and are good for the human body.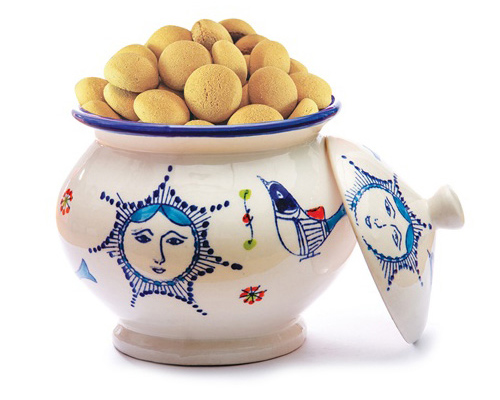 Why CyrusCrafts?
CyrusCrafts™ by an excellent infrastructure background,  professional and specialized activity in the field of sales and export of high-quality vintage and modern Iranian goods to different parts of the world, is now proud to offer you the most peculiar and original decorative and tasty items with the latest transfer processes, Support Customers and after-sales service, responsibly.
Size

200 × 120 × 75 mm

Material

Almond kernels, chickpea flour, wheat flour, ground sugar, powdered sugar, pasteurized liquid eggs, cardamom and nutmeg

Weight

0-2 kg (0-4.4 pound)

Originate

Iran (Yazd)