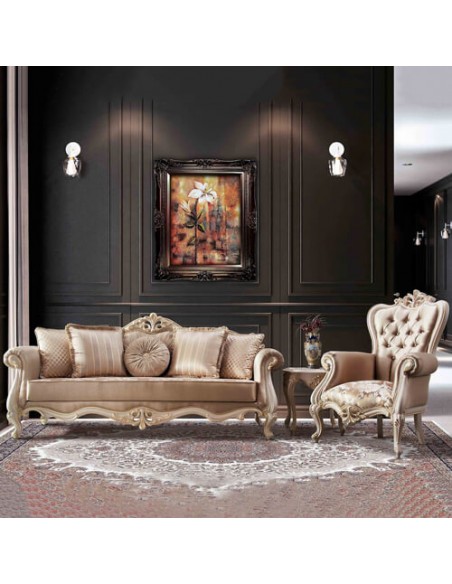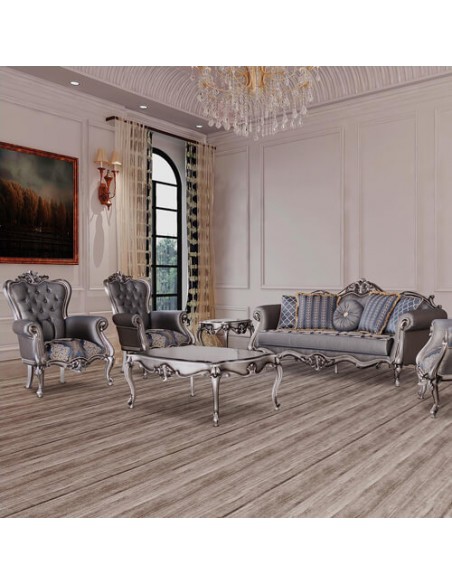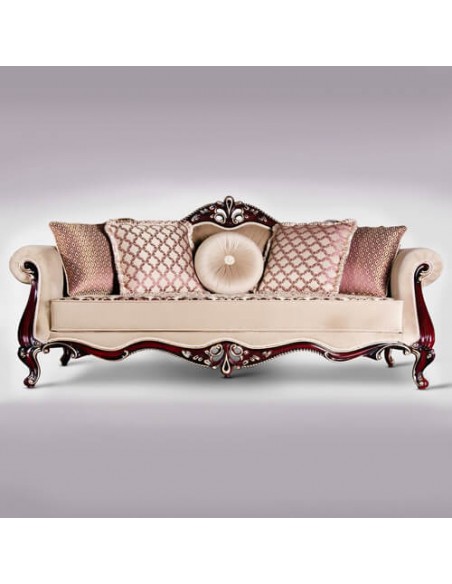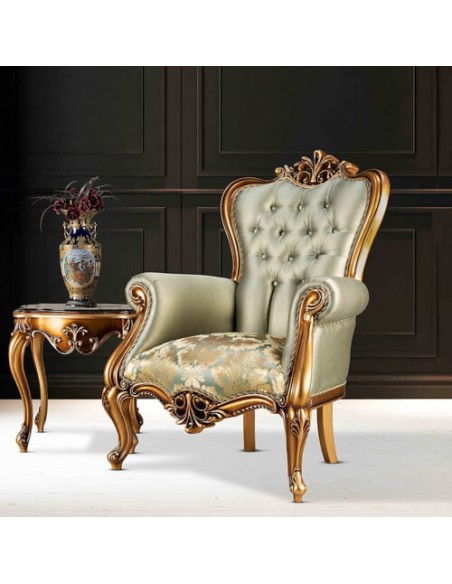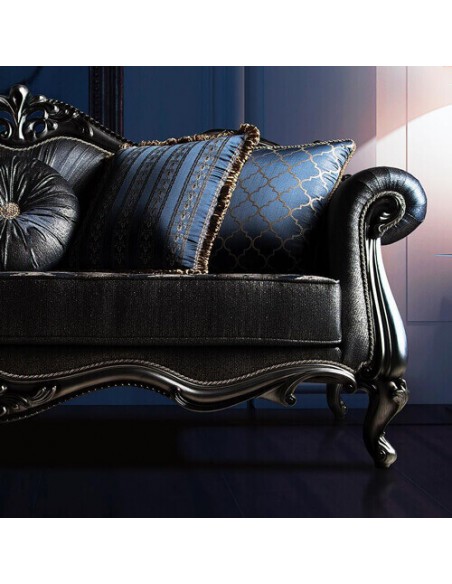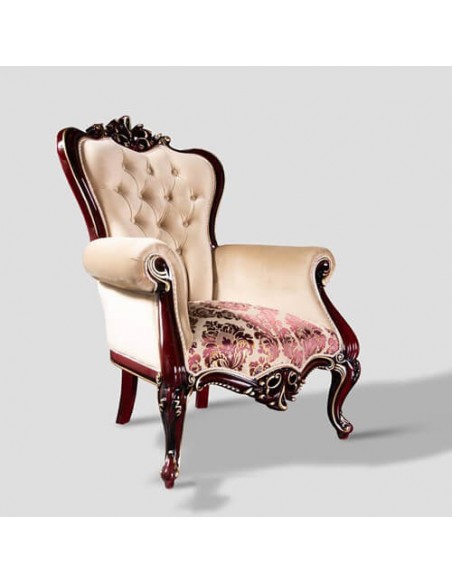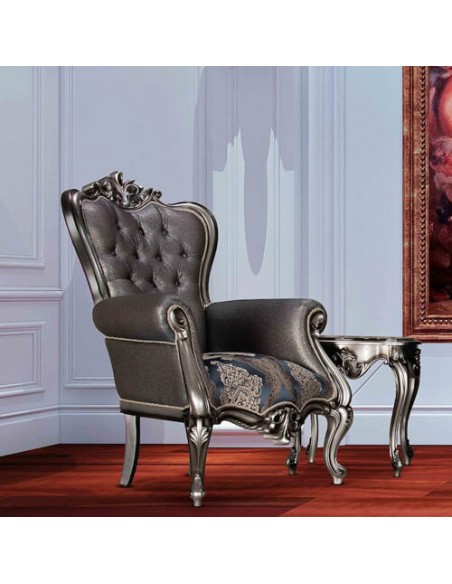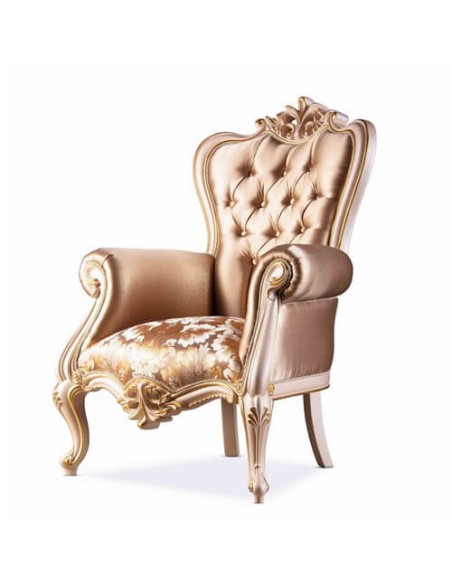 Luxury Wooden frame Sofa Set ID-1104
Body material: Beechwood
Clothing material: Brocade Velvet
Filling material: Polyurethane
Body color: Optional (Golden, Silver, Ivory, Brown)
Clothing color: Optional (Rose Gold, Grey, Ivory, Brown, Cream, Beige, Cinereous)
Total Seater number: 7-seater 
6-piece
includes: 1 sofa, 4 accent chairs, and 1 coffee table
Easy to clean
This sofa set includes sofas and accent chairs whit deep-buttoned backrests. These seat kinds are so desirable in classic upholstery because, in addition to making the sofas and chairs firmer, they make the seats' appearance so lovely.


Luxury Wooden frame Sofa Set ID-1104
Here we want to explain some properties of this product in more detail:
The items: This sofa set has a 3-seater sofa, four accent chairs, and a coffee table, but you can order any of these particles additionally whit a sofa set. The Cyruscrafts' woodcarving designers and artists have made the whole set's items with the highest quality.
The framework: The framework or body's raw material is the best quality beechwood that we have carved beautiful patterns on them with hand and some specific instruments. The color of the wooden parts is optional black, light and dark brown, golden, rose gold, light and dark grey, and white. You can choose whether your sofas' carved patterns be golden and shiny or not.
The clothing: The clothing fabric is brocaded velvet that has artistic designs. We have used the best-qualified velvet in manufacturing this product. You can choose your sofa set with non-patterned or patterned textiles, or you may tell us that you prefer a combination of simple and brocaded fabric. The color of this textile is nonlimited, and you can choose any color according to your place's interior decoration.
Now that you know the sofa set's details, you can order it or our other sets of sofas easily. Then write your ideas about them down in the Review sections.