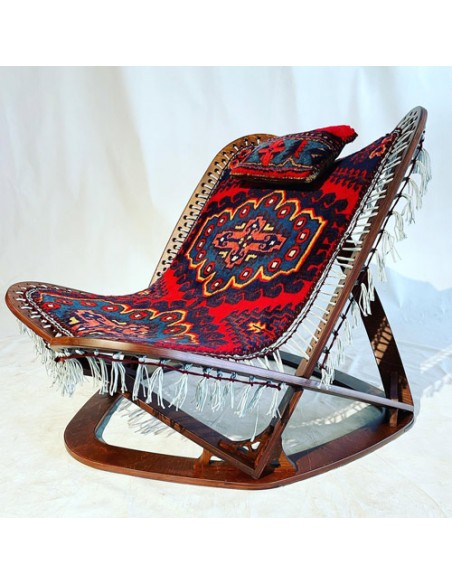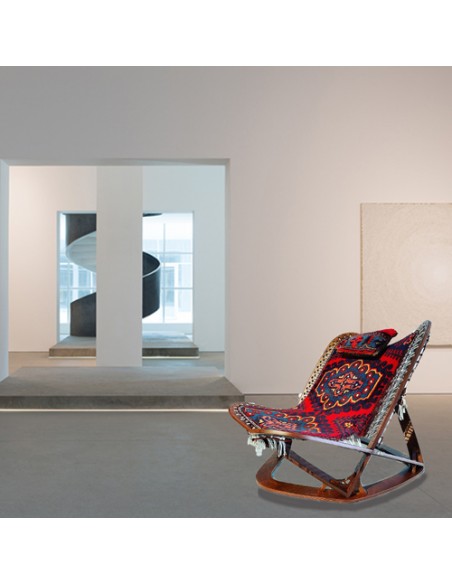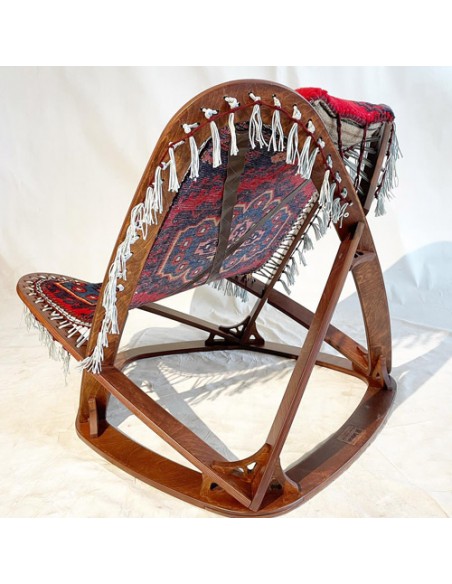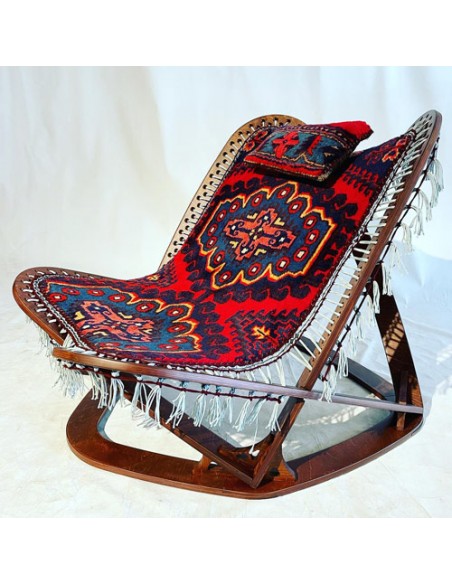 Unique Chair with Persian Rug Upholstery ID-1508
Body Material: Wood
Clothing Material: Persian Handwoven Rug
Seater Number: One Seater
Body Color: Brown
Colors: Multicolor (Red, Blue, Persian Plum. Yellow, Dark Blue)
Completely Washable
Most of our products are handmade and unique,
so before ordering, inquire about the availability and shipping possibility to your region through the following form or our Whatsapp.
Product ID: کد محصول
The modern chair you see is a unique model of which the artist has made only one sample. It has fascinating details, which we want to describe in this article briefly. Please stay with CyrusCrafts' creative interiors.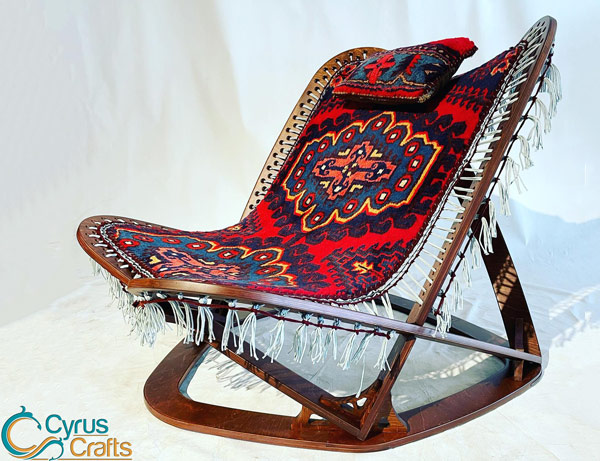 Modern chair with Persian handwoven Rug
Is it unique? Yes, of course! We have made only one sample of this chair with this unique red rug, but if you want, we can produce some others according to your taste. For example, suppose you prefer a Persian blue carpet. In that case, the CyrusCrafts interior design professional team is ready to make a blue one of these beautiful chairs for you.
What are its applications? This modern chair has a comfortable seat thanks to its ergonomic design and soft, handwoven rug. So you can use it in any contemporary interior design, just like a TV room recliner. This unique chair is suitable for classic interior design, wooden house interior, boutique interior design, organic modern interior design, and so on. According to interior design professionals, such unique handmade items make elegant interiors.
Is it modern or classic? Persian handwoven carpets have a thousand years of history; with such a multicolored pattern, we can call them classic items. Now that a handmade rug is on a modern chair, it could be a modern chair too. So it is a modern classic interior design element or a vintage interior design item.
Here you've got all information about the ID-1500; you can visit our other handmade furniture sets and order from anyone you like. We are ready to give you services all around the world.