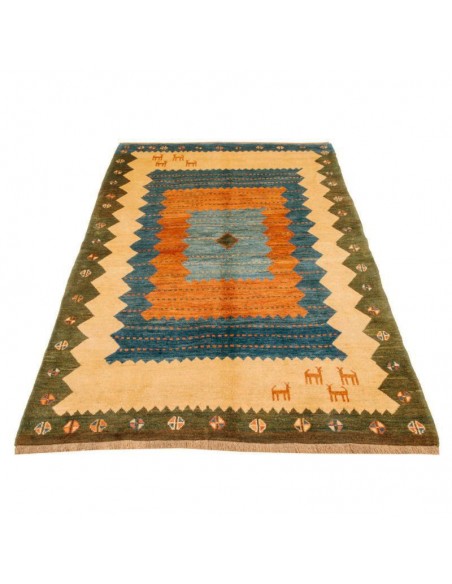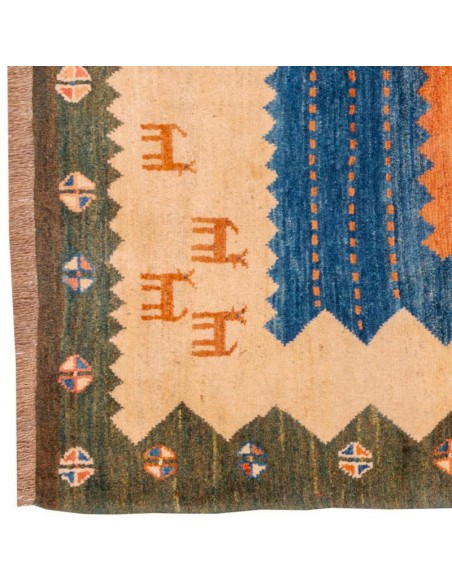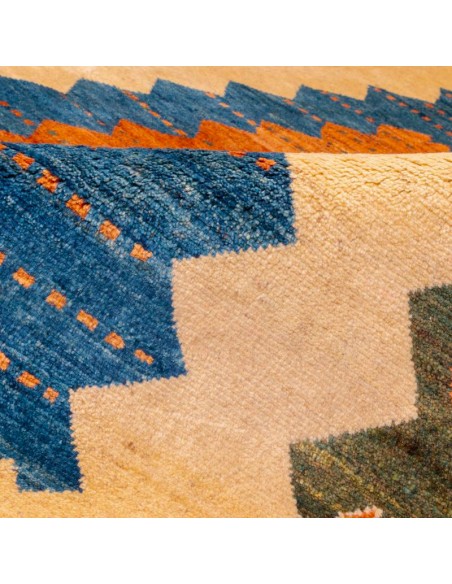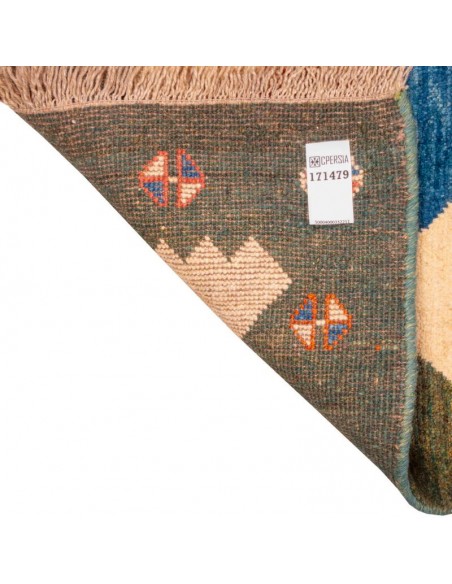 Hand-woven 5'X8' Stunning Gabbeh Rug Rc-274
Handmade Gabbeh Rug Rc-274
EXPERTLY HAND-KNOTTED: Hand-knotted of 100% natural wool in Iran by expert craftsmen.
Length: 8' (244 cm) / Width: 5' 6.84" (170 cm)
This hand-woven 5'X8' stunning Gabbeh rug Rc-274 has long piles, and more warp and weft are used in its texture, which has a significant effect on Gabbeh's softness.
Fortunately, one of the factors that have made Gabbeh rugs found in different designs and patterns is the traditional and mental role-playing of its weavers because there is no plan in the texture of this type of underlay, and every weaver has everything in mind. It is being implemented, so we can boldly say that if you put millions of Gabbeh rugs together, it is still impossible to find two Gabbehs with the same characteristics among them. This point is also one of the other valuable characteristics. 
Gabbeh is one of the most durable types of carpets, the high-quality types of which retain their original beauty and charm for several years.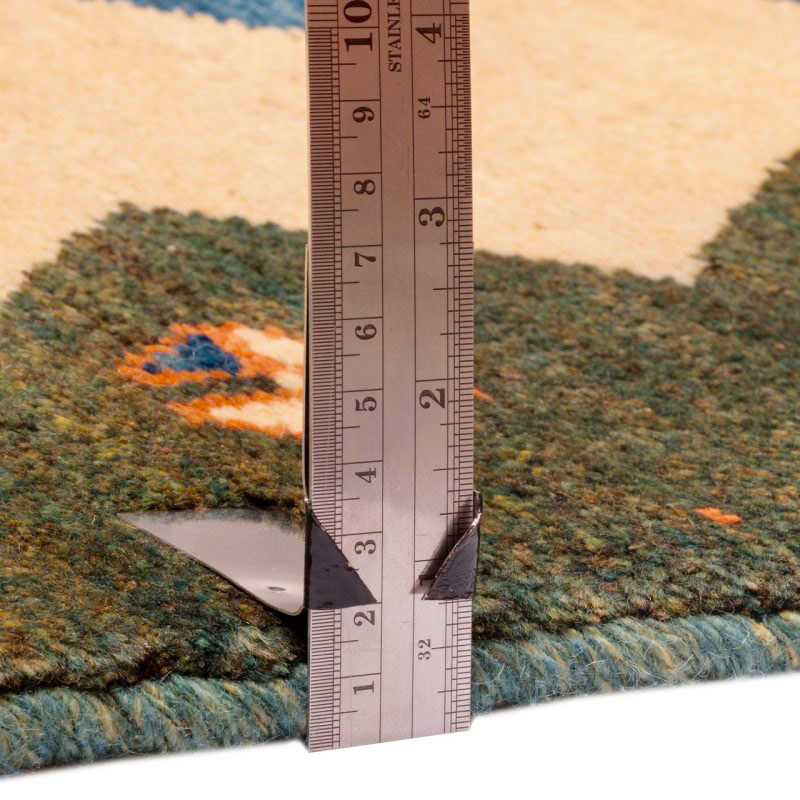 Maintenance of This Hand-woven 5'X8' Stunning Gabbeh Rug Rc-274
As much as the early stages of Gabbeh production are of particular importance, its maintenance also requires care and attention, which increases its durability and price. Pests include insects such as willows, termites, beetles, and mice, the worst of which are willows.
To combat moths, methods such as using a special chemical solution when washing, spraying Gabbeh on the back and face with an insecticide, or using naphthalene and tobacco in storage are recommended. It should be avoided in a dark and humid environment, and it should not be exposed to direct sunlight because it causes the color of Gabbeh to fade. It is better to use a carpet under it and expose it to the air to protect it from any possible moisture.
CyrusCrafts™ by an excellent infrastructure background,  professional and specialized activity in the field of sales and export of high-quality vintage and modern Iranian goods to different parts of the world, is now proud to offer you the most peculiar and original decorative and tasty items with the latest transfer processes, Support Customers and after-sales service, responsibly.