Shiraz Hand-woven 3'X4' Gabbeh Rug Rc-294
Shiraz handmade Gabbeh Rc-294
One of a Kind
Length: 4' 11.4" (151 cm) / Width: 3' 2.52" (98 cm)
Density: 18-20 raj (knot per 7 cm)
Note: The raj is a unit for measuring the quality of the carpet, which shows the density of the number of carpet knots in the dimensions of 7 cm. the higher the density, the more exquisite the carpet will be.
This simple and beautiful Shiraz Hand-woven 3'X4' Gabbeh Rug Rc-294 with small flowers shows the plain of Shiraz spring flowers and the spirit of life. The weaves of Shiraz have finally exhibited the elegance and beauty of the patterns and mental symbols of the texture that have passed through the centuries and are passed down from generation to generation to the contemporary generation.
About This Shiraz Hand-woven 3'X4' Gabbeh Rug Rc-294
This beautiful Gabbeh is, in fact, a symbol of Iran and Iranians who are embossed on the carpet. These simple and original Iranian weaves have many fans everywhere and are very popular. The blue background color of this Gabbeh can be set well with a variety of furniture and accessories in warm and light colors such as cream, white, yellow, lemon, etc. If you are looking for traditional spaces, it is better not to neglect the use of accessories in the layout.
This approximately 3×5 rug covers a space of approximately 1.47 m2 and can be a suitable option for the bedroom, living room, or area in front of bookshelves and even the hallway between rooms. You can spread it in any part of the house that you like and enjoy seeing it daily. CyrusCrafts online store proudly guarantees the authenticity and health of its products.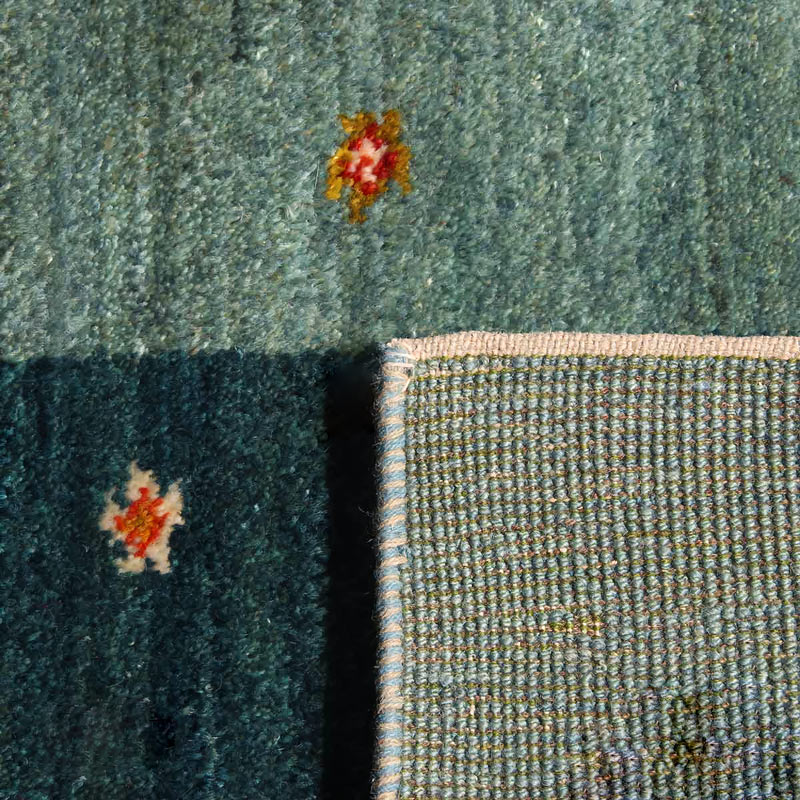 CyrusCrafts™ by an excellent infrastructure background,  professional and specialized activity in the field of sales and export of high-quality vintage and modern Iranian goods to different parts of the world, is now proud to offer you the most peculiar and original decorative and tasty items with the latest transfer processes, Support Customers and after-sales service, responsibly.
We present The Originality, quality, beauty, uniqueness, health, and a good sense of a safe purchase and delivery.