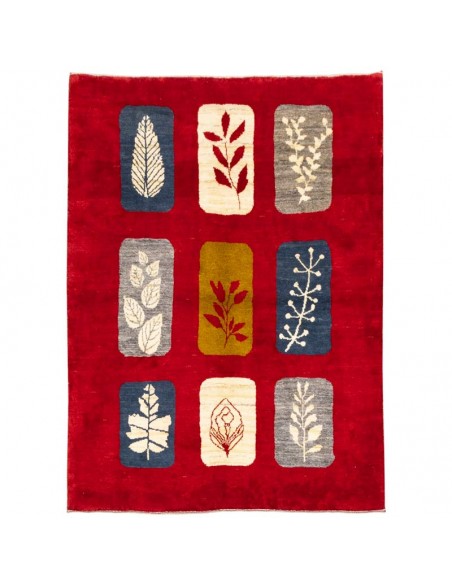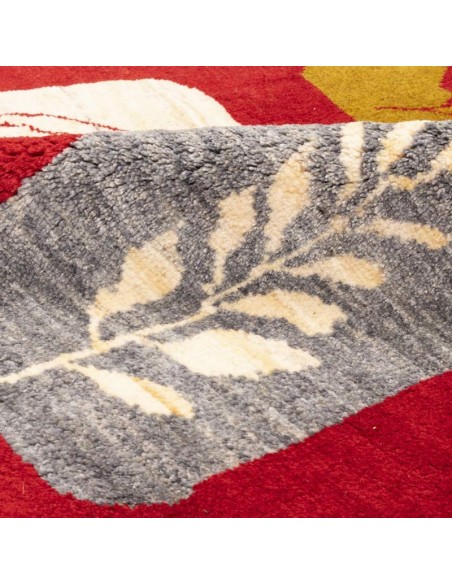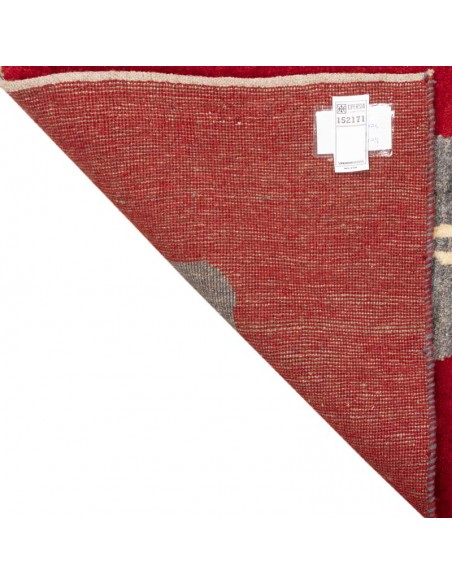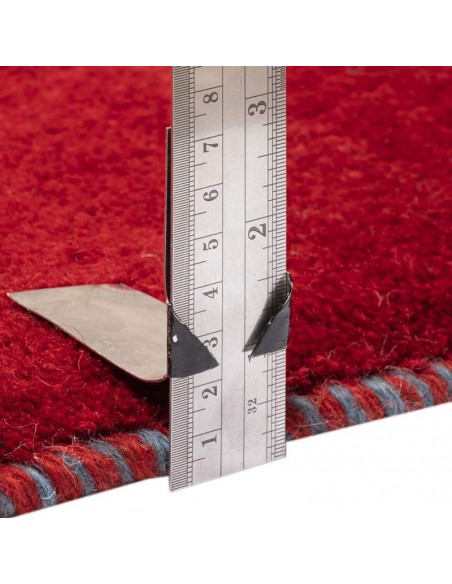 Handmade Modern Red 5'X7' Gabbeh Rug Rc-330
Modern Hand-woven Gabbeh Rug Rc-330
Length: 7' 3.84" (223 cm) / Width: 5' 4.92" (165 cm)
Density: 20 raj (knot per 7 cm)
Note: The raj is a unit for measuring the quality of the carpet, which shows the density of the number of carpet knots in the dimensions of 7 cm. the higher the density, the more exquisite the carpet will be.
Because of its beauty and originality, this Handmade Modern Red 5'X7' Gabbeh Rug Rc-330 can be used in different home parts to complete its interior decoration. The striking beauty and long piles of the red rugs have made it used more in the sitting area, in front of the sofas, or in front of the fireplace.
This Handmade Modern Red 5'X7' Gabbeh Rug Rc-330 In Decoration
Gabbeh can be used in different parts of the home; Under the dining table, in front of the sofa, or wherever you feel the need to create a sense of comfort and cozy. Suppose you want to use red, yellow, white, and navy blue colors in your home. In that case, you can buy Gabbeh rugs.
You can use cushions with colors close to the color of this 5X7 rug to create harmony between the rugs and the furniture, or buy single furniture in the same color as the rugs, thus making your decoration closer to the Iranian style. Small rugs can even be used as carpets; Even if the style of your home is not Iranian and traditional, you can add the spirit of Iranian art to your home by adding a Gabbeh and creating a unified style.
CyrusCrafts™ by an excellent infrastructure background,  professional and specialized activity in the field of sales and export of high-quality vintage and modern Iranian goods to different parts of the world, is now proud to offer you the most peculiar and original decorative and tasty items with the latest transfer processes, Support Customers and after-sales service, responsibly.
We present The Originality, quality, beauty, uniqueness, health, and a good sense of a safe purchase and delivery.