Dombaz Piarom Date fruit Ta-186| 500 gram pack
Produced in Iran (Hormozgan) 
Classy date
Contains fructose
In package of 500 gram (17.63 ounce)
Dombaz Piarom Date fruit Ta-186 detail
Piarom date fruits are a type of commercial and classy dates fruit that are considered as a special variety of dates due to their suitable appearance and quality and high nutritional value.
Due to the fact that most of the sugar in this date is fructose, so it is easily and quickly used in the body's fuel, and those who have consumed this date even once because of its very good taste, good appearance, and other nutritional properties. They become regular consumers of it.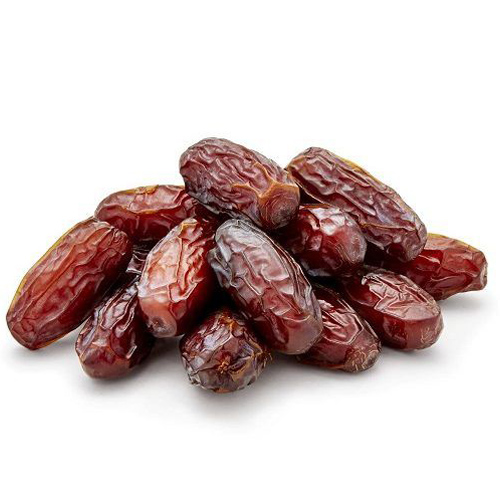 According to doctors, this date is also suitable for diabetics, pregnant women, and strengthens and increases the growth of infants and children, and in the treatment of diseases such as migraine, weight loss, obesity, Alzheimer's, anemia, eye strengthening, seasonal allergies, sore throat prevention, And colds are effective in preventing constipation and osteoporosis.
Why CyrusCrafts?
CyrusCrafts™ by an excellent infrastructure background,  professional and specialized activity in the field of sales and export of high-quality vintage and modern Iranian goods to different parts of the world, is now proud to offer you the most peculiar and original decorative and tasty items with the latest transfer processes, Support Customers and after-sales service, responsibly.
We present The Originality, quality, beauty, uniqueness, health, and a good sense of a safe purchase and delivery.
Size

20 X 11 X 4 cm

Weight

500 gram (17.63 ounce)
You might also like
Tasty!
Borna
Ta-239
Produced in Iran (Kerman) Warm fuzzies In package of 275 gram (9.7 ounce)
Tasty!
CyrusCrafts™
Ta-365
Produced in Iran Dried dates A kind of healthy snacks In package of 1 kg (2.2 pound)
Tasty!
Dombaz
Ta-489
Produced in Iran (Bushehr) Contains fructose sugar In package of 450 gram (15.87 ounce)