Naderi Cookie With Raisins and Walnut Kernels Ta-671| 12 pieces pack
Produced in Iran (Lahijan)
With raisins and walnut kernels
Delicious cookie
pack of 12 pieces 
In package of 500 gram (17.63 ounce)
About Naderi cookie Ta-671
Naderi cookie has pieces of walnuts and raisins that create a unique combination together. This cookie is suitable for all ages and all tastes and is very suitable for children as a snack. The presence of walnuts and raisins in this cookie gives many properties to this delicious sweet. Walnuts alone contain manganese, iron, magnesium, phosphorus, etc. Which with the presence of raisins next to it, its properties are multiplied.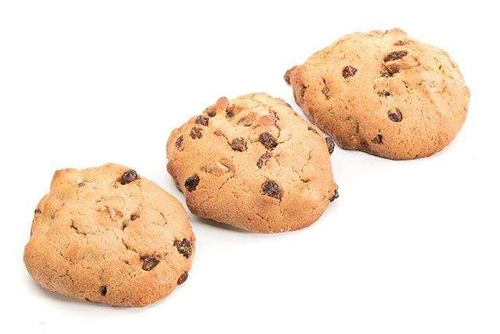 Why CyrusCrafts?
CyrusCrafts™ by an excellent infrastructure background,  professional and specialized activity in the field of sales and export of high-quality vintage and modern Iranian goods to different parts of the world, is now proud to offer you the most peculiar and original decorative and tasty items with the latest transfer processes, Support Customers and after-sales service, responsibly.
Weight

500 gram (17.63 ounce)
You might also like
Tasty!
Kermani
Ta-585
Produced in Iran (Lahijan) With walnut kernels Delicious and healthy sweets In package of 40 pieces