Mahsa S. Yeganeh

86 views
You may have heard about animal-friendly silks that no worms are killed while producing them. Modal silk threads are not obtained from worm-woven cocoons; they are human-made fibers made of beech tree wood. This article reviews all properties of modal silk fabrics and threads, such as their quality, durability, price, skin-friendliness, usage, healthiness, washability, etc., then compares modal with other types of animal silks, cotton, and other fabrics types.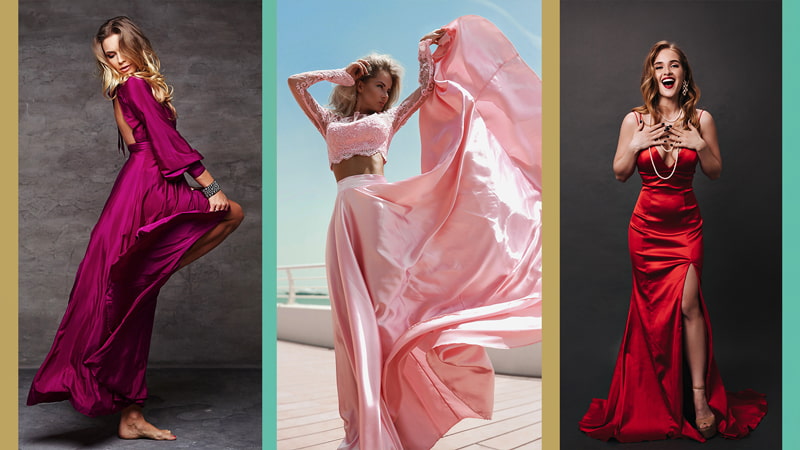 What Is Modal Silk Fabric?
The most basic question that should be answered is what exactly is a modal silk fabric. Modal silk is a cellulosic fabric based on beech wood pulp. The producers spin beech wood pulps to turn them into soft threads and then weave them to make the modal silk fabric. Modal silk fabric is one of the most popular textiles for activewear. Besides underwear, pajamas, bathrobes, bed sheets, and even some formal clothes made from this cotton alternative, it is breathable and absorbent.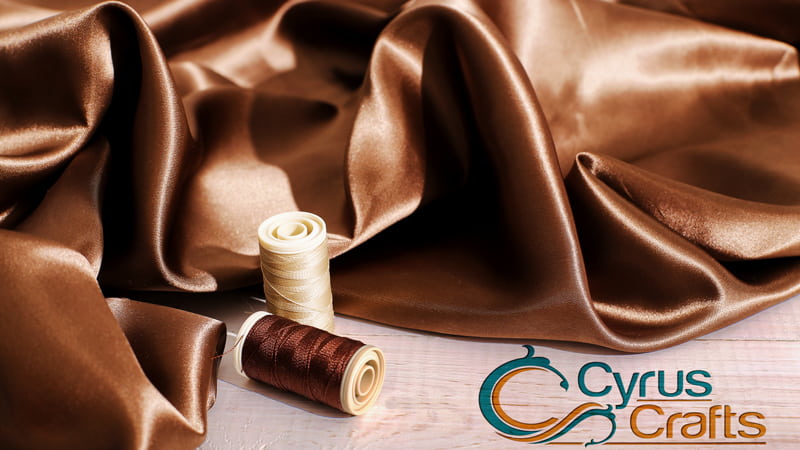 How natural or synthetic is modal silk?
Modal silk is wholly natural, biodegradable, and sustainable. It is made from the wood pulp of renewable beech trees.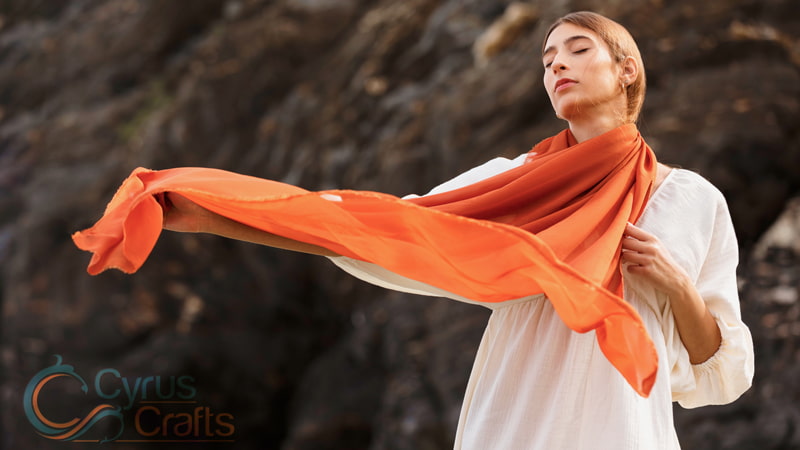 Modal Silk Fabric's Quality
Modal fabric is firm while wearing and keeps its shape and finish, even after frequent washing and ironing, so it is proper for underwear. It is breathable and comfortable for close-fitting and sportswear. Modal threads make the fabric absorbent, which is excellent for eczema. The followings are the most critical questions and brief answers about the modal silk fabrics.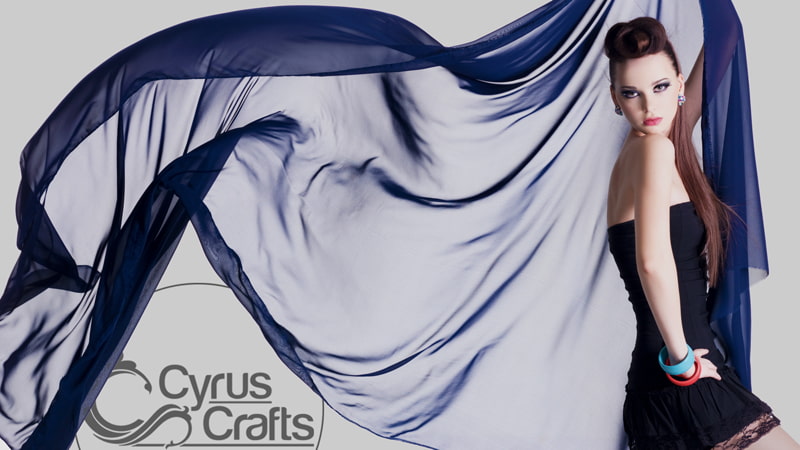 Is Modal Silk Fabric Healthy for Humans?
Modal silk fabric is soft and smooth on the skin, making it healthy to wear. It absorbs moistness and preserves the body cool and dry while exercising or working in hot or warm conditions. It is also very breathable, so it allows sweat to disappear fast.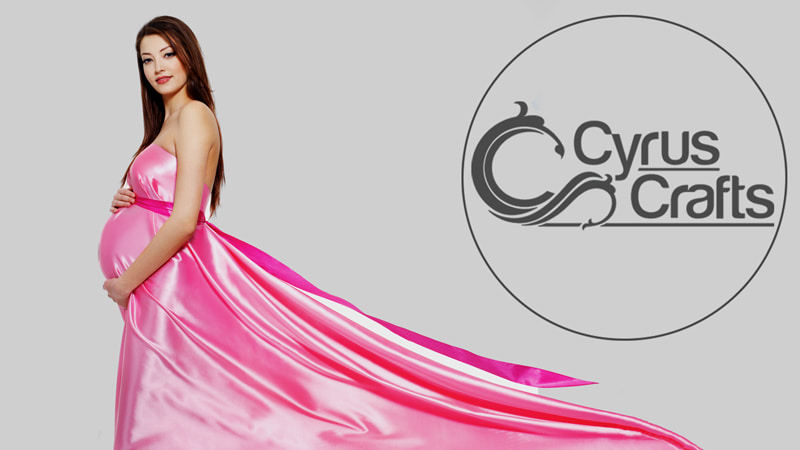 Is Modal Silk Allergic?
 For some people, Yes! You might have an allergic reaction when wearing modal Fabric clothes. The allergic reactions may appear as rashes, itchiness, redness, or inflammation. But for most people, modal is incredibly soft and a good solution for sensitive skin since it is made from cellulose in plant cell walls. Eczema-prone skin benefits from moisture-absorbing fabrics like modal designed to collect moisture quickly. And they would better have their unique sofas made of modal silk to be safe from itchy sofa clothing fabrics.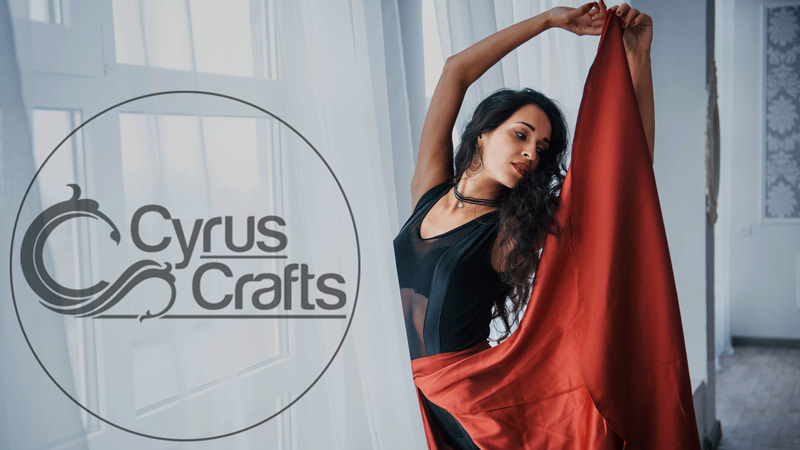 Is modal silk heavy or lightweight?
Modal fabrics are as lightweight and soft as ordinary silk fabrics and threads. So it is lighter than most of the fabrics we know.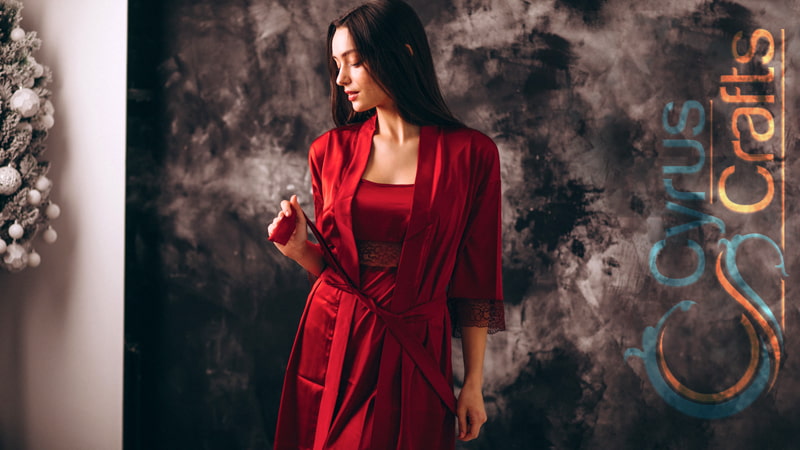 Is Modal Silk Fabric Washable?
Modal silk fabric maintains shape and is machine-washable and dryable, unlike most rayons that shrink and stretch. Modal does not shrink; it retains its shape.
Does Modal Silk Fabric Get Smelly While Wearing?
Modal silk and cotton textiles are naturally odor-resistant and incredibly comfortable for children - who often prefer the soft feel of cotton and Modal against their sensitive skin. As they are breathable, you can be sure your modal silk clothes won't get smelly even when exercising.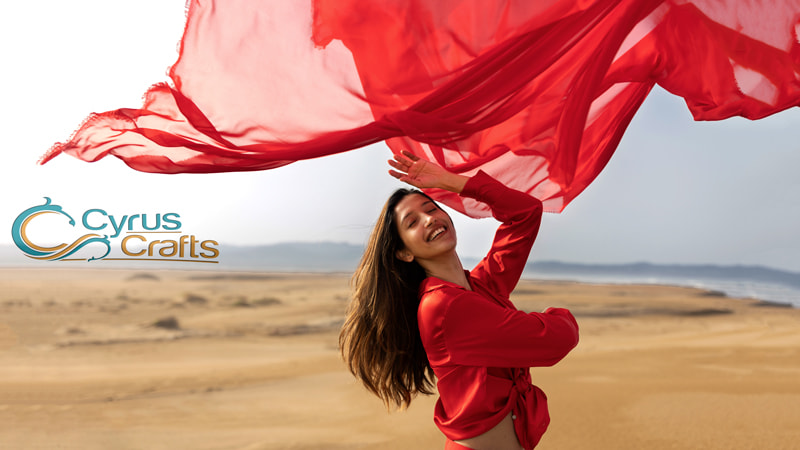 How to Distinguish Pure Modal Silk?
The most straightforward way to distinguish pure modal silk is to touch it and get a good feel for its smoothness. It has a soft, almost waxy feel to the touch, with a silky smooth finish. Moreover, when you crunch it in your hand, you should hear a crunching sound indicating it's real.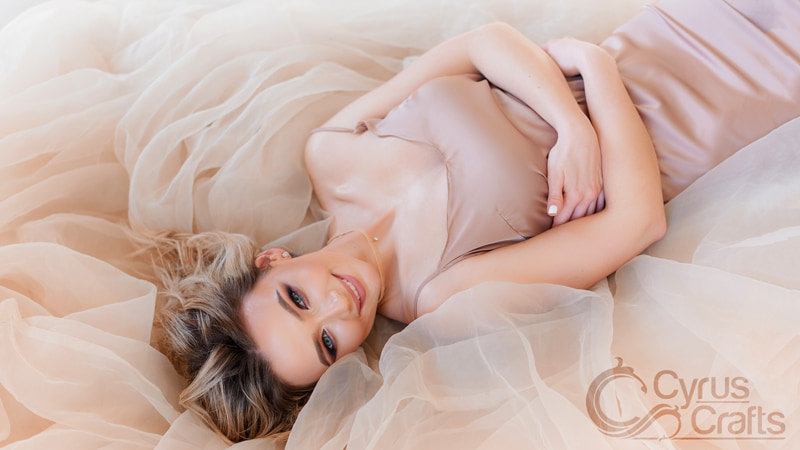 Modal Silk Fabric Price
Modal is a soft and smooth textile that makes you feel comfortable; making such a soft fabric from wood costs significantly, so it is more expensive than viscose and cotton. Using modal silk in large decoration items like curtains isn't economical. However, it is much more affordable than other luxurious silk fabrics, such as Mulberry.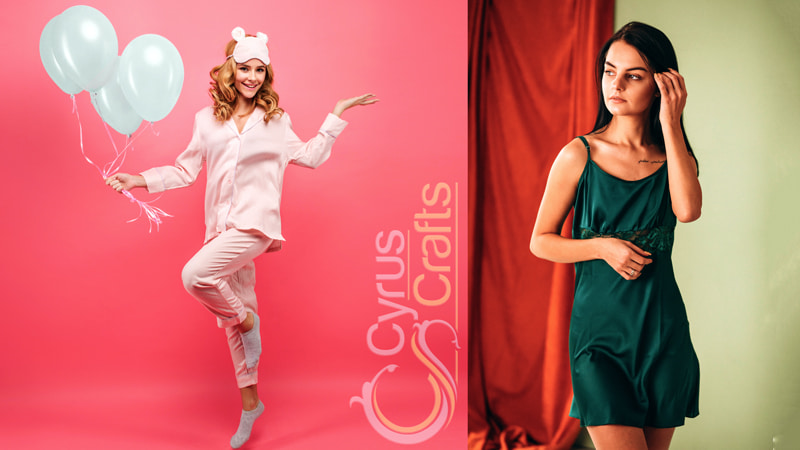 Modal VS. Silk
Traditional silk is obtained from the larvae cocoons, so most silkworms farmed by industry do not survive the pupa stage. To produce a single pound of silk, about 3,000 silkworms are killed. That means billions or even trillions of them are killed yearly to make it. So, producing ordinary silks is animal cruelty.
Furthermore, modal silk is exceptionally comfortable because lightweight silk modal fabric is thinner and softer than silk, allowing us to make underwear as comfortable as traditional silk boxers and silk undershirts.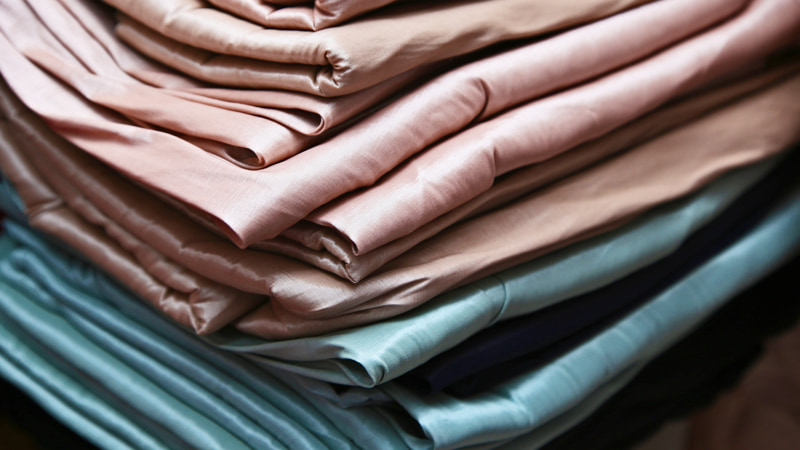 Modal Silk VS. Cotton
The most significant feature of cotton is its breathability, and so is modal silk, to importance. However, the agreement is that cotton is still more breathable than pure modal silk. But remember that modal is frequently more environment friendly than cotton; because it is a plant-based material.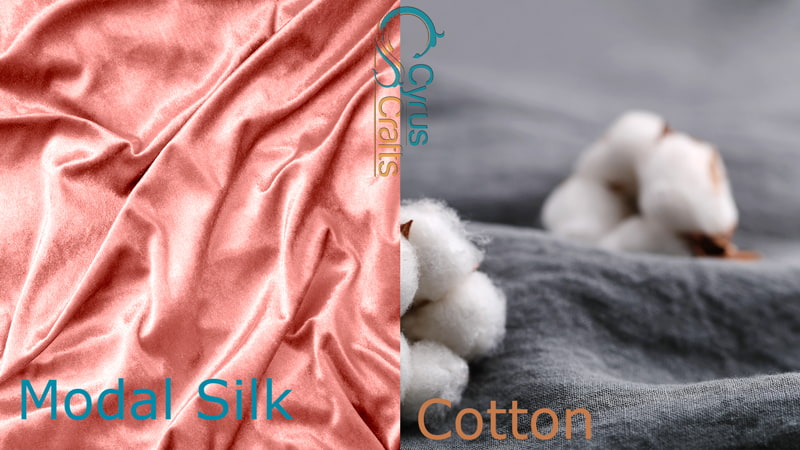 Modal Silk for Hijab
Modal is a luxurious, durable, sustainable textile, perfect for hijabs. It is also a breathable fabric, flexible and soft, the other features that help you be more comfortable and stylish in hijab. Breathable fabrics like cotton, silk, chiffon, modal silk and georgette are best for summer.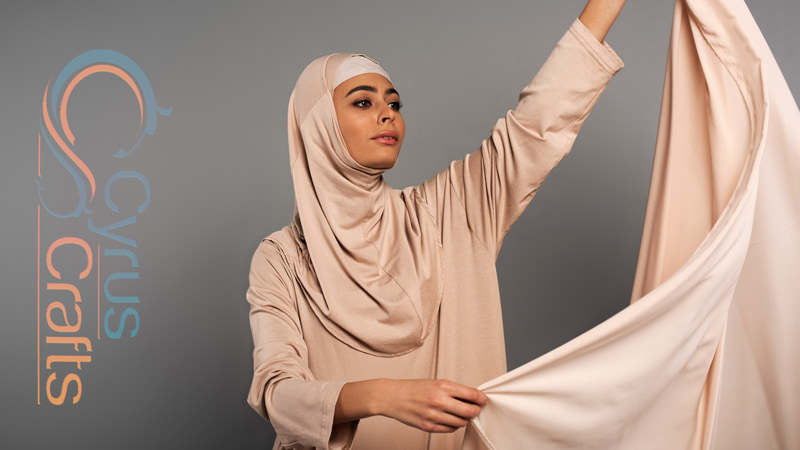 Is A Modal Hijab Good for Summer?
Unlike polyester fabrics like rayon or viscose, modal silk fabrics are breathable. Polyester fabrics are not breathable and will cause you to overheat and sweat. But modal silk fabrics make you feel cool even in summer.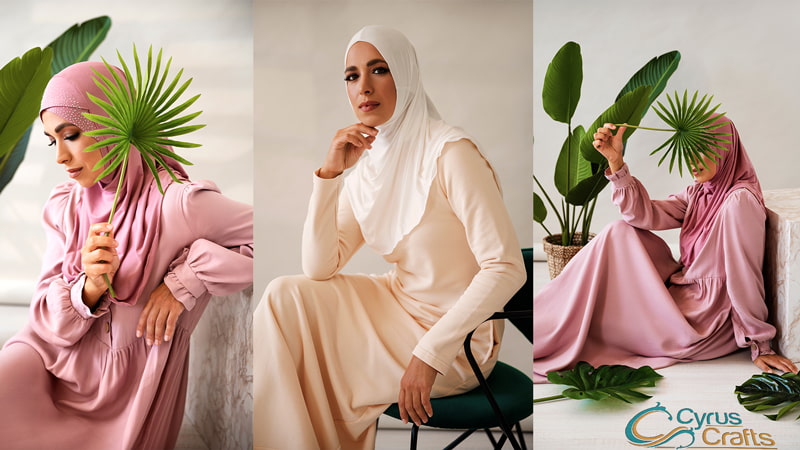 The Disadvantages of Modal Fabric
Since modal silk is a plant-based synthetic textile, white modal fabrics turn yellow when exposed to high temperatures.
Some people respond adversely to modal silk fabric.
 When compared with viscose or cotton, modal is not an affordable choice.
Some eco-friendly and natural fabrics, such as bamboo and Modal, can also be toxic.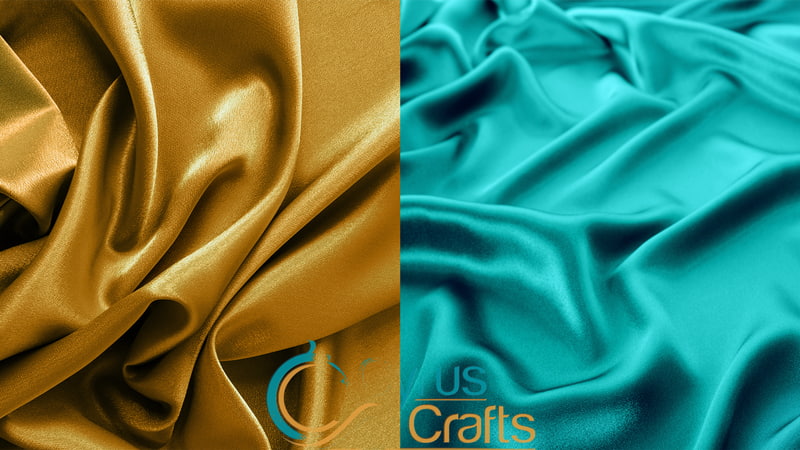 You reviewed all aspects of modal silk fabrics, their advantages, disadvantages, price, maintenance, and differences from traditional silk and cotton fabric. Now, please share your ideas, opinions, and experiences about this review article as comments. Remember that we are ready to answer all your questions about this subject.
And finally, the good news: CyrusCrafts offers unique handmade products made of the highest quality materials at the best prices. Surf the website to visit our handwoven silk Persian carpets, handmade woodcarving furniture, handicrafts, clothes, accessories, and even healthy foods and candies. To order each product, you must fill out its order form and wait for us to deliver it quickly; if you live in the USA or Canada, the delivery is free.

Comments (4)
Does modal silk fabric work well in the summer or in the winter?

CyrusCrafts
2023-03-15 07:14:00

Dear Tina, Considering its fantastic properties, silk fabric makes a fantastic summer fabric. Wearing modal silk will stay fresh and cool because it is 50% more absorbent than cotton. During the summer, it keeps your skin cool and dry, as it is lightweight, breathable, and optimized for moisture absorption. Due to its smoothness and softness, Modal is an excellent material for warmer temperatures.

Frieng
2023-03-15 07:16:46

Is modal silk cool for sleep time?

CyrusCrafts
2023-03-15 07:17:48

Dear Frieng, As modal silk fabric is breathable, it keeps your body cool while sleeping. Natural composition and weaving make it highly breathable, much like other plant-based fibers like cotton.