Alireza Firouzja became the second youngest player in world chess history to reach the rank of 2700 at the age of 16 years and one month (after Wei Yi and above Magnus Carlsen).
Firouzja's senior rating in November 2014 was 2332, which is higher than Magnus Carlsen's rating at that age. In August of 2018, at the Turkish Super League, he reached the rating of 2700 by winning 10 wins and 3 draws.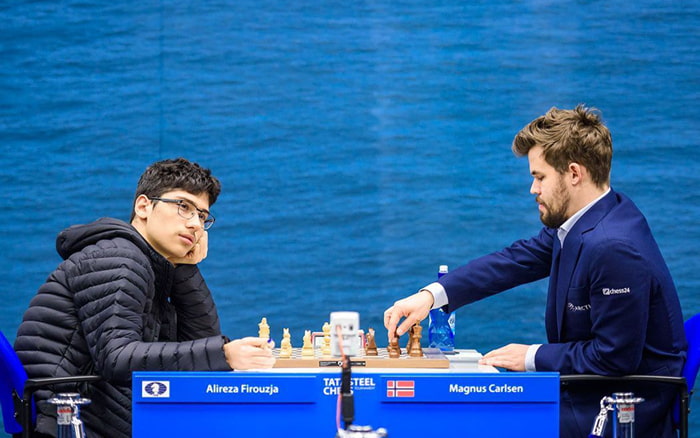 Alireza Firouzja's biography
Alireza Firouzja was born on June 28, 1382 in Babol. He started playing chess when he was 8 years old. As a child, Alireza played chess with his uncle. After several victories, his father took him to the Babylon chess board to experience more professional conditions. Firouzja was also present in football and swimming classes. Alireza won his first medal at the age of 9 and became the champion in the under-10 competitions of Mazandaran province.
When he started chess, Kasparov was the only famous chess player he knew. Firouzja follows football and is a fan of Juventus. Alireza said earlier: I never entered chess for money, and the only thing I think about is the world championship.
Where does Alireza Firouzja Live?
The story of this young man's life starts with his birth in one of the provinces of Iran. As a teenager, while immigrating to France to study, Alireza decided to stay and live there to progress in chess. Currently, he lives in Cannes-France.
What is FIDE?
The International Chess Federation (in French, Fédération Internationale des Échecs, abbreviated as FIDE) is an international organization that connects national chess federations and is the governing body for international chess competitions. FIDE was founded on July 20, 1924, in Paris. Its head since 1995 is Kirsan Ilyumzhinov, who is also the president of the Republic of Kalmykia in the Russian Federation, and its headquarters is located in Athens, Greece.
Alireza Firouzja  & FIDE flag
Alireza Firouzja, one of the youngest chess super masters in the world, decided to play with the flag of the World Chess Federation (FIDE) ) because the Iranian national chess team had decided not to participate in this tournament which is held in Russia. Firouzja stood second in the World Chess Championship with brilliance on the final day after Magnus Carlsen from Norway. In this tournament, he defeated Sergey Karyakin, the Russian super grandmaster and the world runner-up in 2016, who is the former lightning chess champion of the world. His other valuable victory was in the final round against Shahriar Mamdiarov from the Republic of Azerbaijan (currently ranked 7th worldwide). Fifty thousand dollars is the cash prize for the runner-up of this competition.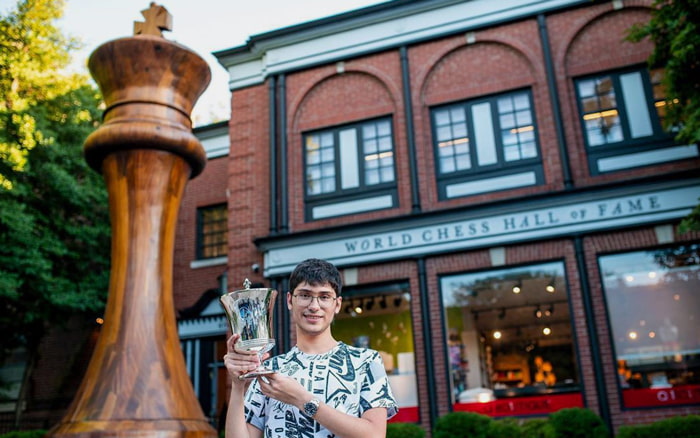 Firouzja's professional activity
Firouzja won the gold medal in the 2015 Asian Youth Chess Championship in the under-12 age category.
In 2016, he won the championship in Iran. And at the age of 12, he became the youngest person ever to win this title. Also, in 2016, he received the International Master (IM) rank from the International Chess Federation (FIDE).
In 2018, he recorded the best personal performance among all participants in the classical chess section at the Asian Nations Cup.
Alireza Firouzja, in May, competed in an online lightning-quick chess competition at the 2019 World Junior Speed ​​Chess Championship event. Alireza was able to win this game with the overall result of 18:7.
Then in May again, he competed in the French Rapid Chess Tournament at Le Blanc-Manila. He won the first title of the fast event by defeating Italian Alberto David in the final.
Firouzja participated in the Turkish Super League as a representative of Tatuan from July 17 to 28. He increased his rating to 2702, and by reaching this rating, Alireza became the first Iranian to reach a rating of 2700 or higher. Also, by reaching this record, he became the youngest super grandmaster in the world.
From December 26 to 28, he competed in the World Rapid Chess Championship held in Moscow and took second place.
On April 15, 2020, Firouzja faced Magnus Carlsen in the final Chess24 Banter Blitz Cup, held online, and won against the number one chess player in the world with $14,000 he did.
This genius young boy and other chess champions trained and practiced to become professional chess players. Chess is a game that can be learned by anyone at any age. If you are interested in learning how to play chess professionally, don't miss the chess layout content.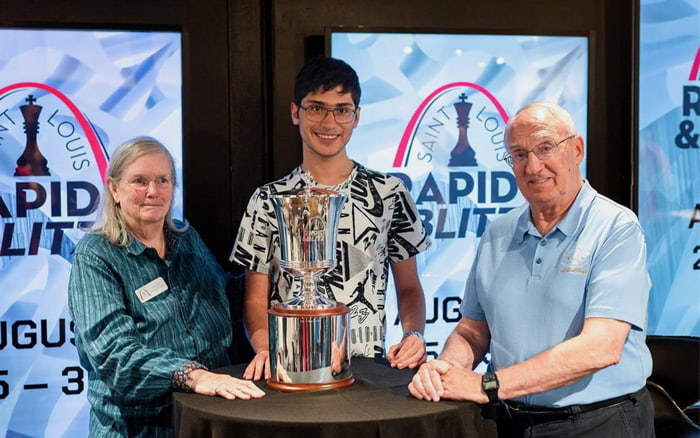 Who is the coach of Alireza Firouzja? 
There currently needs to be detailed information about Alireza Firouzja's coach. But the statements of this young elite about having a coach are very audible.
Before Firouzja moved to France, Ivan Sokolov was his coach. Alireza was asked in an interview, do you have any other coach besides Sokoloff? He replied: No, I don't have a coach. I practice mostly with books and software. Top chess players should read more books and know how to work with the software. The presence of a coach can help, but the person must work and think and read books more.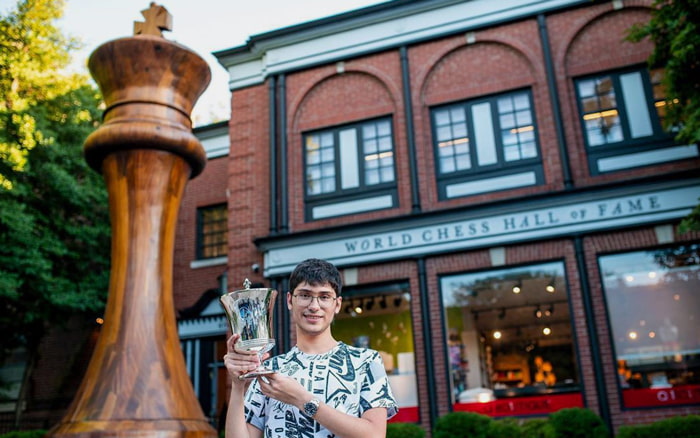 What is Alireza Firouzja IQ?
Although chess does not account for all combinations of quantitative reasoning, fluid reasoning, etc., which are used in IQ tests, it nevertheless incorporates enough IQ test factors to be directly associated with IQ.
So, Alireza Firouzja's IQ can be high. He has an IQ of 170, probably higher because his ELO will increase.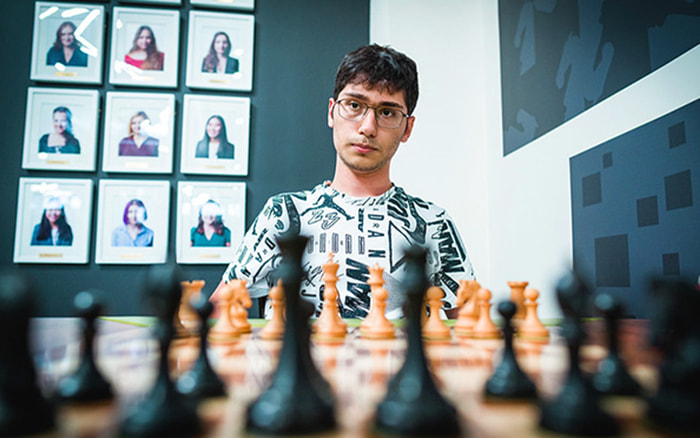 CyrusCrafts' last world about chess genius
Alireza Firouzja, the Iranian chess genius, started his first chess game with his family as a child and reached the point where he could defeat the number one man in the world. He also won countless honors at a young age. CyrusCrafts team wishes him success in the following steps.
It is possible that you believe that all these champions' talents are only related to their high IQs. We must tell you that you can become a great chess player through practice and experience.
A simple and inexpensive chess set can be a great item to start, but it may break or wear out after a while. A wooden chessboard is a longer-lasting option. A handcrafted wooden chessboard is your only choice if your chessboard is going to be beautiful. The items can also be used as decorative elements at home or work office. You can also choose luxury chess tables. To understand the meaning of these lines, visit the chess backgammon sets page.

Comments (2)
How good is Alireza Firouzja?

CyrusCrafts Team
2022-10-29 05:14:46

Dear Mary, It's hard to imagine anyone better than him with his FIDE rating of 2682 and GM title, being ranked 56th in the world and three years younger than anyone else in the top 100.