Today, tea and coffee are the most popular beverages in the world. Honey has long been used as food and medicine. Many people recommend using this sweet nectar to sweeten this drink. But what are the benefits of honey in tea? If we add honey to hot liquids, will there be no problem?
This natural nectar has many beneficial plant compounds that cause health benefits for the body. On the other hand, this drink is one of the best antioxidants, flavonoids, and other natural nutrients.
So honey in tea together creates a wonderful mixture that, in addition to sweetening, has medicinal properties. So if you want to get more information about the benefits of honey in tea or coffee, take a short time to read this text.
Can we use honey in tea instead of sugar?
Now we are talking about honey. In addition to being added to the overall taste of tea honey instead of sugar as a natural sweetener, organic honey has benefits that many people are not aware of. It provides many health benefits that few people know about it. Honey has fewer calories than sugar and can help with weight loss. Honey increases the body's metabolism, which causes you to burn more fat than usual, even during sleep. In addition, it boosts your immune system to a higher level and provides you with more overall energy. The body easily absorbs the glucose content of honey and helps regulate total blood sugar.
In addition to the effect of organic honey on weight loss, consuming honey tea has other beneficial properties for the body, which we will explain in the following.
Remember that you must use natural honey to prepare it for this combination to be more effective. CyrusCraft offers a variety of organic and local honey with the best quality.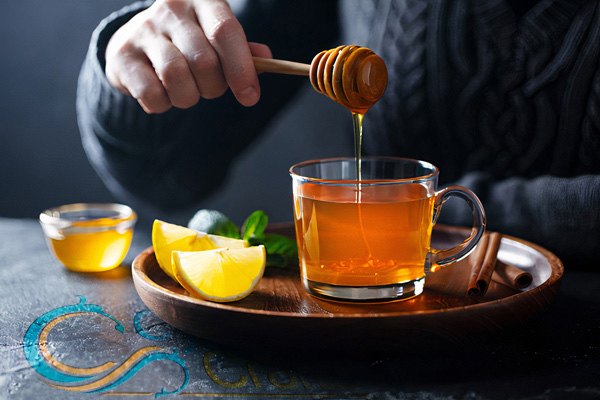 Benefits of Honey in Tea
Because of its health benefits, many people use natural honey to substitute edible sugar to sweeten tea or coffee. Honey adds to the benefits that tea already gives you, making them like the perfect power couple. Organic honey, a good carbohydrate source, sweetens food without any additives or preservatives. Due to its composition, it has a more negligible effect on blood glucose and insulin levels.
Tea and coffee are an integral part of many people's diets. Even if you're not interested in the benefits of honey in tea, it can be a good alternative to sugar as a sweetener. And while it might sound crazy that something so delicious could also be considered health food—the natural sweetness comes from all those antioxidants!
 Even if you're not interested in the benefits of honey in tea, it can be a good alternative to sugar as a sweetener. And while it might sound crazy that something so delicious could also be considered health food—the natural sweetness comes from all those antioxidants!
Honey in Tea Reduces the Risk of Heart Disease
Flavonoids are one of the antioxidant compounds in tea and honey. Studies have shown that these compounds lower blood triglyceride and cholesterol levels. A study showed that tea consumption reduces heart disease by 11%.
Detoxify the Body with Honey in Coffee or Tea
Eating honey in tea in the morning on an empty stomach can be very helpful. It acts as an excellent detoxifier. In addition to cleansing your body, it can improve your mood.
Honey in Coffee Strengthens Brain and Improves Memory
benefits of honey in coffee can be useful for increasing concentration, alertness, and memory. Tea and coffee contain compounds such as caffeine and Tainin, which can increase alertness and concentration and create more energy than other caffeinated beverages. Honey also strengthens brain cells and improves memory.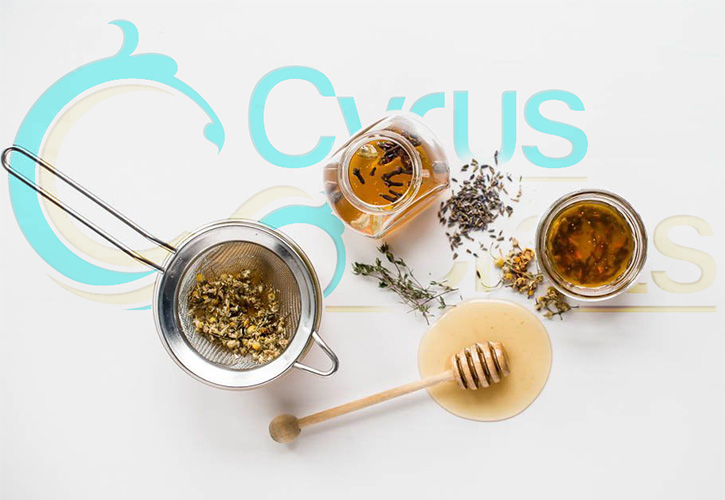 Honey in Tea and Bone Health
Regular consumption of honey in tea, in addition to heart, oral and dental health, plays an important role in bone strength, especially in women. Most women after the age of 30 have osteoporosis. Therefore, drinking this compound and strengthening the body's skeleton will prevent these problems.
Also, if you look at the research, you will find that bee products increase the absorption of calcium, which is vital for bone health. Carbohydrates in this valuable product, such as glucose, fructose, and raffinose, increase calcium absorption.
Healthy and Clear Skin with Honey in Tea
Drinking coffee or tea with honey eliminates toxins from the body and replaces them with healthy minerals and vitamins in addition to skin health. Both of these natural substances contain large amounts of various antioxidants that are effective in regenerating skin cells.
Benefits of Honey in Tea for Reducing the Risk of Cancer
This antioxidant-rich drink can prevent cancer cells from dividing, even as it protects the body against free radical damage.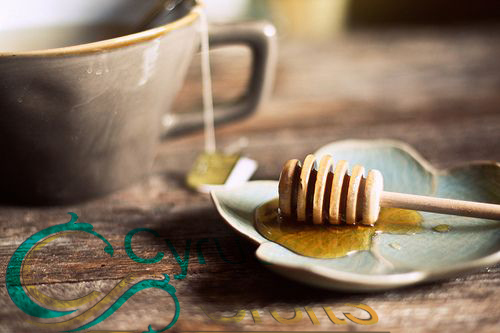 Honey in Tea Eliminates Bad Breath
Besides being an attractive beverage, Honey in tea or coffee fights bad bacteria and viruses in the mouth. This feature has a significant effect on eliminating bad breath. Polyphenols in this liquid make more than 30% of the mouth and teeth clean.
Is it OK to put honey in hot tea?
It is a common misconception that adding honey to hot water can make it poisonous. However, this is not true: the temperatures reached when boiling water is not high enough to change the chemical structure of honey. So you may enjoy your tea without worry!
This nectar acts as an antimicrobial agent and prevents the overgrowth of oral bacteria. For this reason, if combined with this drink, it is like a powerful method to fight bad breath.
Therefore, we can say that drinking honey tea (honey coffee) can help you fight diseases, but you must also pay attention points to using this potion in the best possible way and get the most benefit from it.
Comments (1)
Landry Hannah
2022-02-09 02:21:56

thanks for the useful information