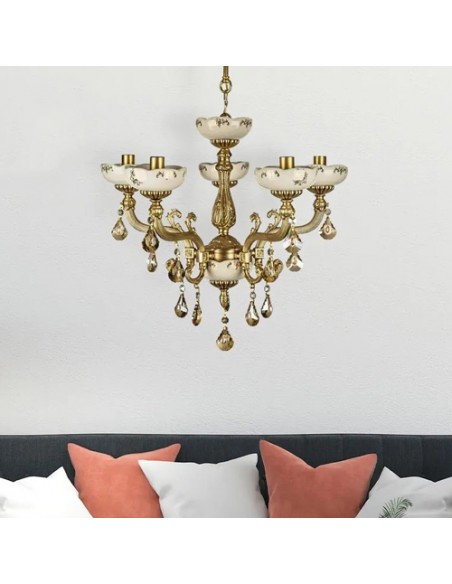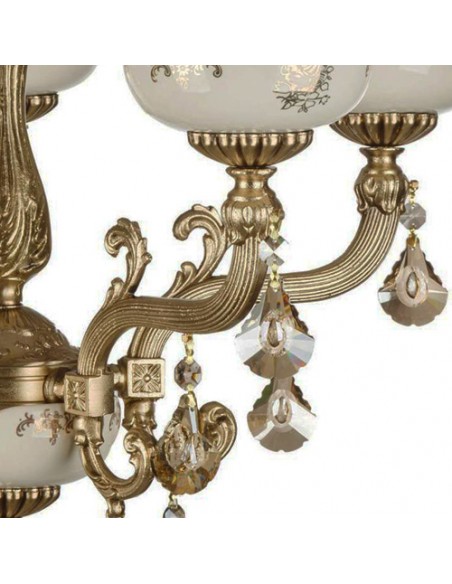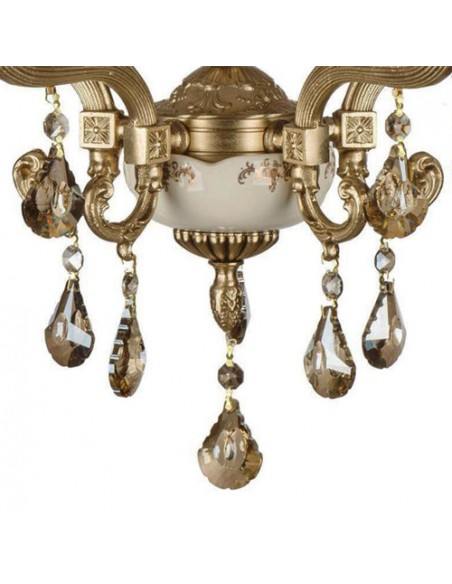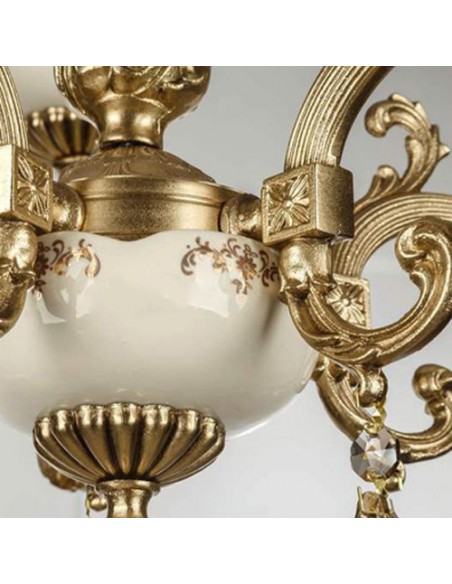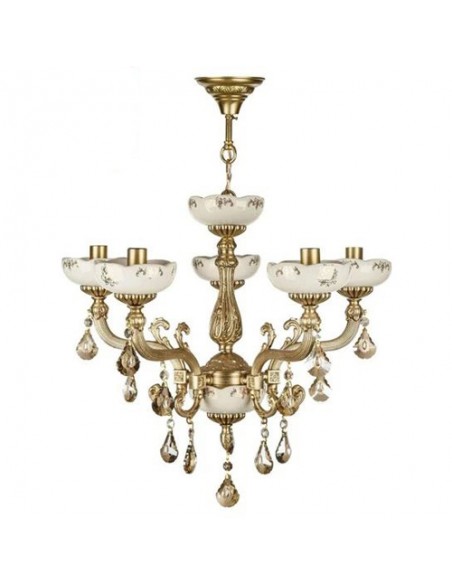 Brass Chandelier Light With Crystals ID-52
Material: Brass & Crystal
Number of Flames: 5
Body Color: Golden & White
Height: 75 cm
Diameter: 60 cm
Lamp Type: E14
Complete Washable
We all love both brass chandeliers and crystal chandeliers. What do you think about the chandelier that is both brass and crystal? The beautiful brass chandelier you see has a unique design. So you can use it in any style of interior design. Due to its medium size, this product is suitable for use as a living room chandelier, bedroom chandelier, dining room chandelier, and even kitchen chandelier. But it is not proper for use in large halls.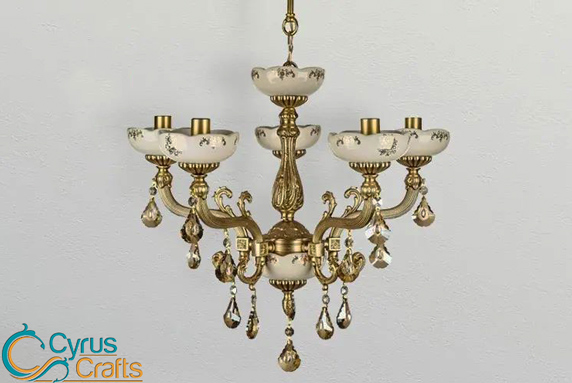 Luxury Brass Chandelier with Crystal
Material of parts: The raw material of this beautiful chandelier's metal parts is brass, and the material of all the crystal parts is first-class glass. Crystal parts include two categories: flower-like crystals and sparkling pendants. Iranian turning artists have decorated all the brass parts by hand.
General style: Due to the shape of the lights of this royal chandelier light, which are similar to candles, this product is chandelier style. This beautiful brass chandelier is a handicraft, so we cannot place it in the category of decoration styles. Therefore, you can use this chandelier in modern, classic, and neoclassical decoration.
What you read was a clear summary of the details of the ID-52 brass and crystal chandelier. You can see our other handmade Iranian chandeliers on the website and write your opinion about them in the Review section.