Beautiful sayings when giving gifts; a powerful gift-giving technique is to talk when you give the gift. For example, sentences such as I bought this book for you because I knew it would help you improve in SAT (The SAT is a standardized test widely used for college admissions in the United States.) Or if you want to give a flower as a gift, say that I bought this flower for you because I knew you liked it.
Take inspiration from these gift-giving quotes. This collection of giving quotes may help you. Here are some tips and ideas for crafting poignant social media posts, cards, or just for sharing with friends and family.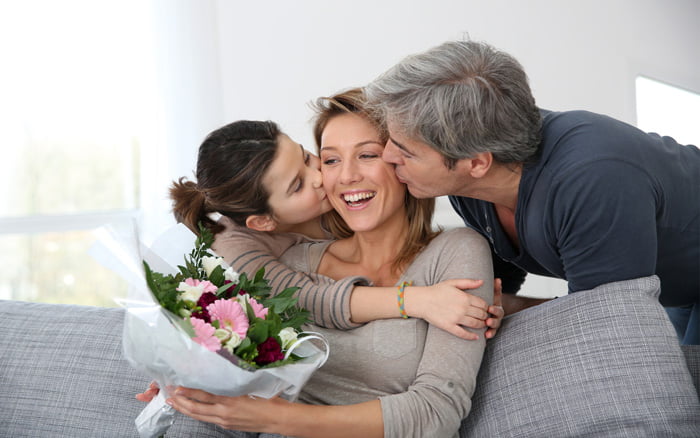 Quotes about giving gifts to loved ones
Giving a gift is one of the oldest languages to express love. The greatest gift you can give the person you love is unconditional love. You can also read anniversary gift for wife.
"Love's greatest gift is its ability to make everything it touches sacred. " – Barbara De Angelis
"Being deeply loved by someone gives you strength, while loving someone deeply gives you courage." – Lao Tzu
"We're born alone, we live alone, we die alone. Only through our love and friendship can we create the illusion for the moment that we're not alone. " – Orson Welles
"Love is always bestowed as a gift – freely, willingly and without expectation. We don't love to be loved; we love to love." – Leo Buscaglia
"Your ordinary acts of love and hope point to the extraordinary promise that every human life is of inestimable value." – Desmond Tutu
You can also read the content of oxidized jewelry because everyone likes to get an oxidized ring as a gift.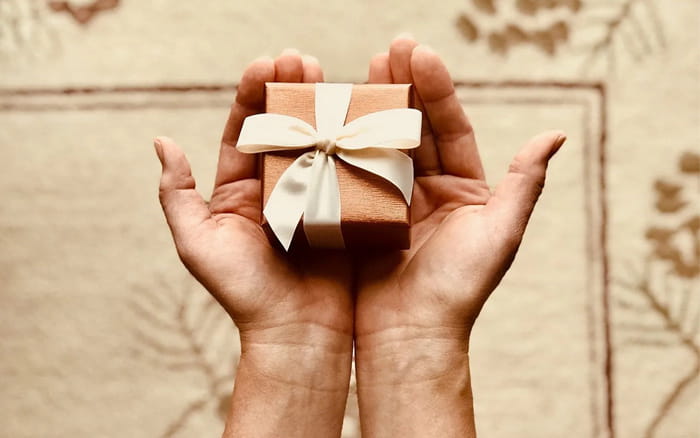 You can also read page 8 of gift ideas for men according to their personalities.
Birthday gift giving quotes 
The birthday of our loved ones is an opportunity where we can remind them how precious their presence in our lives is and show them how much we love them and how good it is to spend time with them. The birthday gift or birthday party that we prepare for our loved ones may be forgotten in time and with the passage of life. Still, the feeling that is experienced on that day will never be forgotten.
One of the ways that you can make your gift and your loved one's birthday memorable is to write a few lines of simple text about the feeling that comes from your heart. In this regard, the best gift giving quotes will help you immensely. You can read birthday gift ideas for wife and get inspiration from the quotes below for more exceptional ideas.
"The manner of giving is worth more than the gift." – Pierre Corneille
"Live your life with arms wide open. Today is where your book begins. The rest is still unwritten." – Natasha Bedingfield
"How old would you be if you didn't know how old you are?" – Satchel Paige
"Because time itself is like a spiral, something special happens on your birthday each year: The same energy that God invested in you at birth is present once again." – Menachem Mendel Schneerson
"The secret of staying young is to live honestly, eat slowly, and lie about your age." – Lucille Ball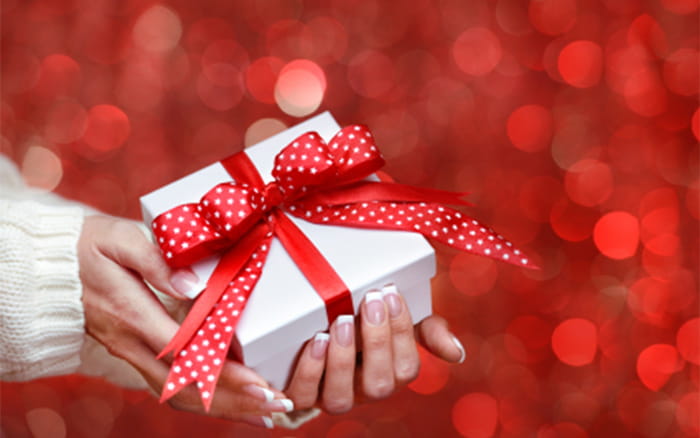 If you have been invited to a wedding ceremony and are looking for the best gift ideas, we at CyrusCrafts team suggest that you read 22 Best Wedding Gift Ideas.
Gift giving quotes Christmas
In the midst of Christmas, we celebrate our blessings and spend time with family and friends. Christmas is one of the busiest times of the year, so let these best Christmas gift giving quotes inspire you.
Have a brief message you wish to convey? Your recipient will certainly smile when you send them these short yet thoughtful quotes. There's something here for everyone, whether you're looking for something simple and fun or something deeper and more meaningful.
We offer decorative plates if you are looking for meaningful and memorable gifts for Christmas for your loved ones.
"Bad things do happen; how I respond to them defines my character and the quality of my life. I can choose to sit in perpetual sadness, immobilized by the gravity of my loss, or I can choose to rise from the pain and treasure the most precious gift I have – life itself." – Walter Anderson
"You don't choose your family. They are God's gift to you, as you are to them." –Desmond Tutu
Funny Christmas gift quotes
With these lighthearted and funny quotes, you can share some laughter this holiday season. Others have come from anonymous sources, such as comedians, actors, or even authors. It is certain that those who read these will be filled with joy!
"Even before Christmas has said 'hello,' it's saying 'buy buy.'" – Robert Paul
"Aren't we forgetting the true meaning of Christmas? You know, the birth of Santa?" – Matt Groening
"Santa Claus has the right idea. Visit people only once a year." – Victor Borge
"My husband's idea of getting in the Christmas spirit is to become Scrooge." – Melanie White
"Keep your friends close, your enemies closer, and receipts for all major purchases." – Bridger Winegar
"What I like about Christmas is that you can make people forget the past with the present." – Don Marquis
"I love Christmas. I receive a lot of wonderful presents I can't wait to exchange." – Henry Youngman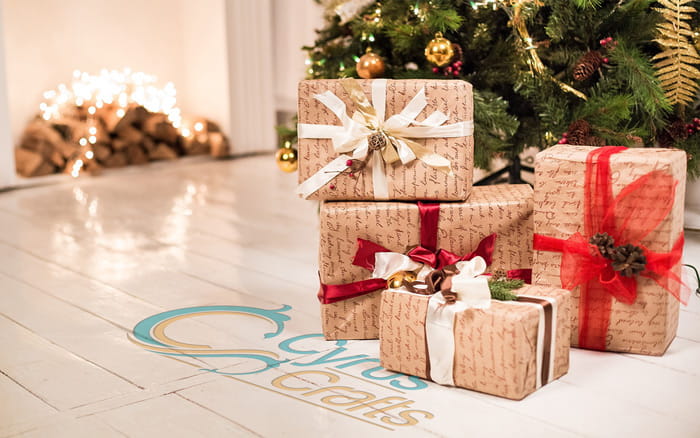 Christmas gift love quotes
The holiday season is the perfect time to show your love to the person you treasure most. Give your partner a card or thoughtful gift that incorporates one of these I love you quotes below to show your appreciation. These gift giving quotes are:
"Viewing Christmas through your eyes is a precious gift I look forward to receiving." – KYB
"Christmas Eve was a night of song that wrapped itself about you like a shawl. But it warmed more than your body. It warmed your heart…filled it, too, with melody that would last forever." – Bess Streeter Aldrich
"She told me that love has a magic all its own." – Margaret Mallory
"I decorated this man like decorating a Christmas tree. His voice spoke jingles of love and his eyes shone like fake lights every time we made love." – Elise Icten
"Every time we love, every time we give, it's Christmas." – Dale Evans
"I have loved you from the moment I heard your voice. Thank you for coming here, and being my Christmas miracle." – Alexa Riley
"I wish for magic this season, laughter and fun. I wish for mistletoe kisses — those sparkly ones." – Cheri Bauer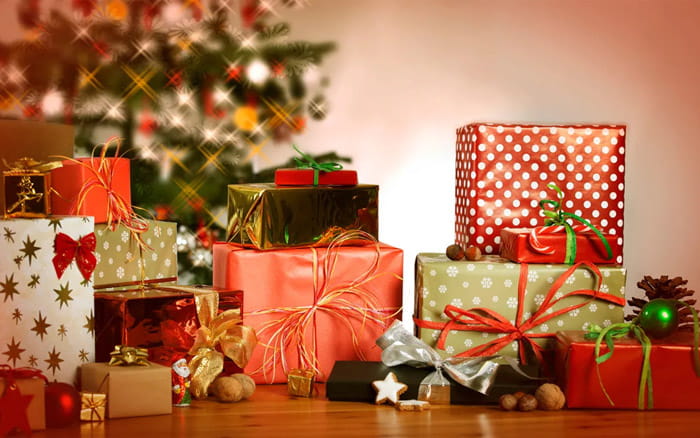 A lasting gift can be crystal jewelry. If you decide to buy this gift, it is better to know everything before you buy crystal jewelry.
CyrusCrafts' final word about gift giving quotes
No matter the occasion, we all like the flowers or gifts we give to be accompanied by a postcard text. But writing this short text is not always easy for everyone.
To help you, we have collected different and new postcard text samples for other occasions so that you can get ideas from them or use them for yourself with a bit of change.

Comments (2)
Hilde
2022-11-21 05:25:31

Whit this article, I got familiar with unique gift giving quotes that I recommend everyone to read.

CyrusCrafts Team
2022-11-21 06:51:16

Dear Hilde, We are delighted to read your opinion about the gift giving quotes ideas.