Mahsa S. Yeganeh

325 views
We are all familiar with Halloween, whether the Christians worldwide, from the USA and Canada to Europe and Australia, celebrate Halloween every year on October 31 from the evening until after midnight, or the people of other countries who do not celebrate this tradition but see it. In this article, we will first list the essential items for celebrating Halloween and then share the newest ideas for Halloween with you to experience your best Halloween this year.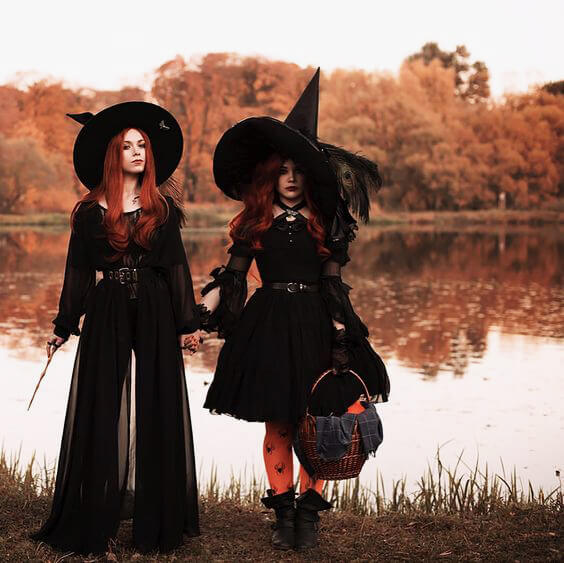 Essentials of Halloween
Every tradition has its customs; for example, there are many traditions and costumes in Iran. The Halloween celebration is not an exception to this rule and has its theme and some elements that distinguish it from other celebrations, such as the masquerade party. Halloween things are: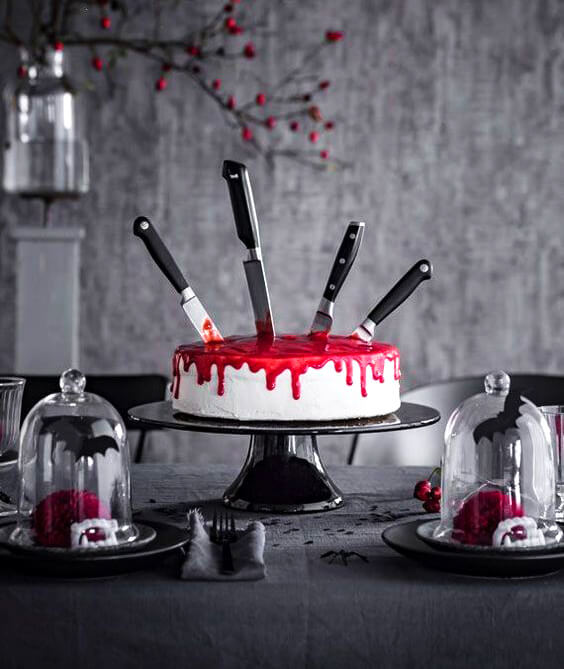 Halloween is the theme of horror; in this celebration, everyone tries to scare each other and evoke the atmosphere of fear, heartbreaking death, graveyard and wandering spirits. Therefore, for clothes and makeup, home interior design, games and even food, you should choose a horror theme and give them the feeling of fear and death. Of course, it should be said that Halloween falls on the last night of the second month of the autumn season due to the harvesting of farm products, and for this reason, there must be elements of agricultural products on this night.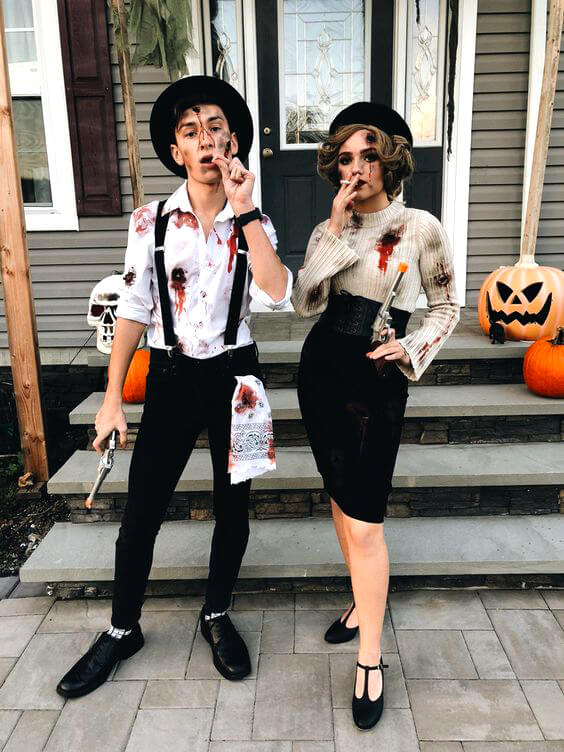 As you know, the spiritual meaning of colors exists in the world. The primary colour of Halloween is black, which in most cultures symbolizes mourning, darkness, loneliness, and fear. But this festival's being in the heart of autumn, and the harvesting of crops has made the following essential color of Halloween to be orange. In addition to black and orange, two inseparable colors of Halloween, green, purple, and red, also have many uses in interior design, clothing, makeup, and Halloween foods.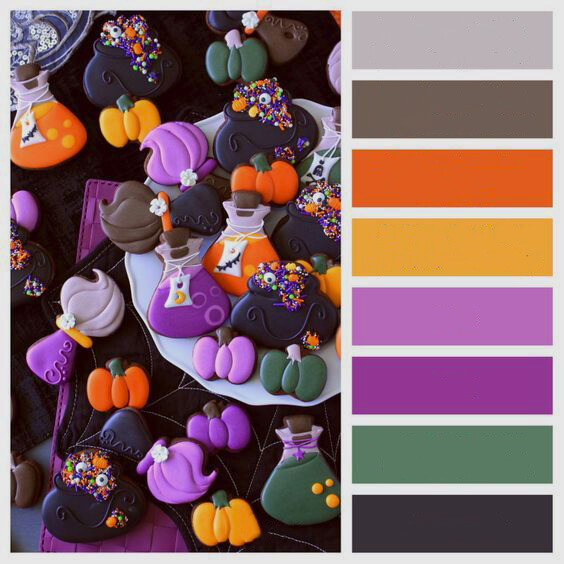 As mentioned, one of the reasons for establishing the Halloween celebration was the harvest of autumn crops. Since pumpkin is an inexpensive autumn agricultural product available to everyone, it has become one of the main symbols of Halloween. Pumpkins are usually made into scary, funny, or smiling faces with pumpkin carving techniques for Halloween, and we call it a jack-o'-lantern. In general, Jack O'Lantern should have a cartoon or comic book villain. Most people put a candle inside the Halloween pumpkin and use it as a candlestick.
     • Note that many people have used turnips instead of pumpkins or alongside pumpkins to design jack-o'-lantern characters.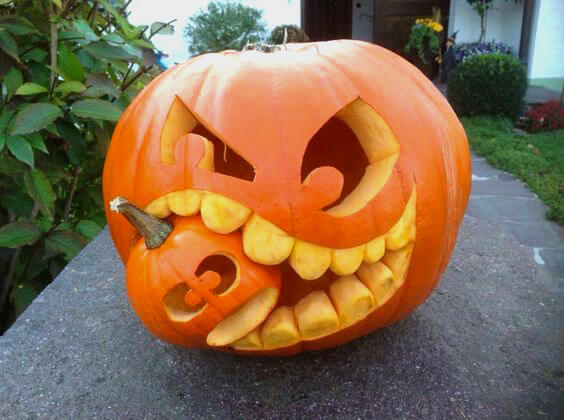 Symbolic Animals for Halloween
Animals widely used in Halloween designs and known as Halloween symbols include bats, spiders, crows, and black cats.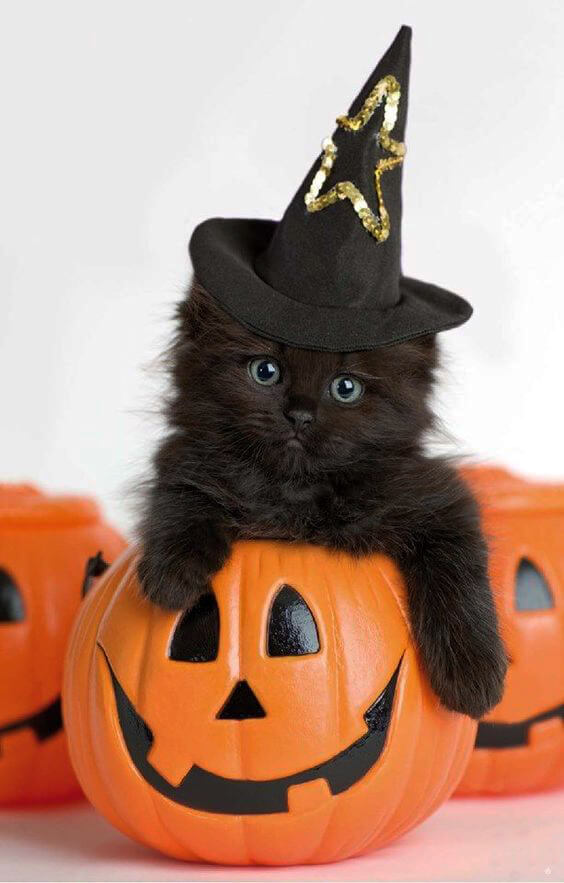 Since Halloween is a night celebration and one of its main elements is darkness and fear, it is not common to use a lot of light and lighting on this night, and instead, people keep their houses lit with candles only to see enough light.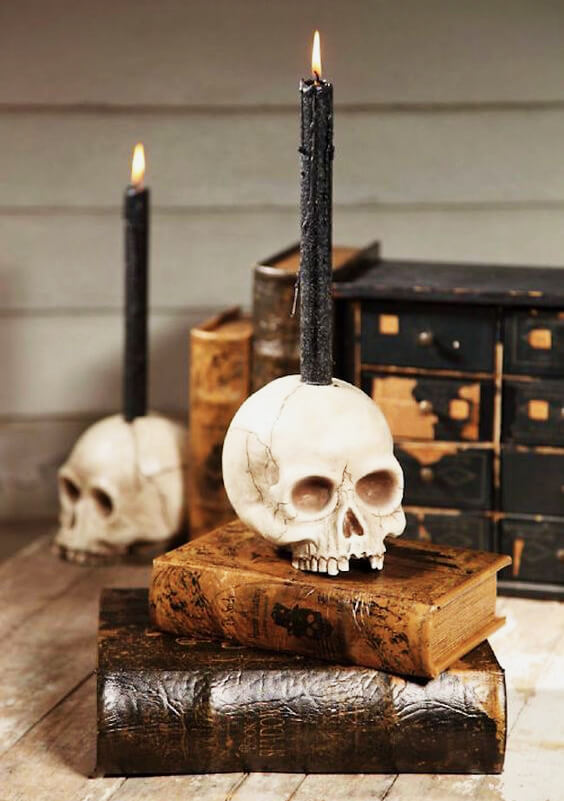 The old witch riding on a flying broom with a tall conical hat on her head is another cartoon villain used to decorate the outside or inside of the house and decorate food on Halloween, and some people dress up in witch costumes or only wear witch hats.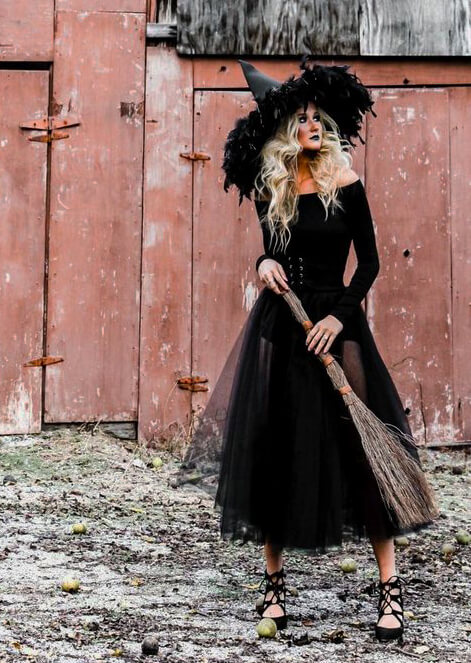 Since the theme of Halloween is fear and death, so the symbols of human skeletons, human blood, googly eyes, and wounded bodies are ubiquitous in Halloween decorations. Also, bodies with major injuries where their internal organs can be seen are prevalent.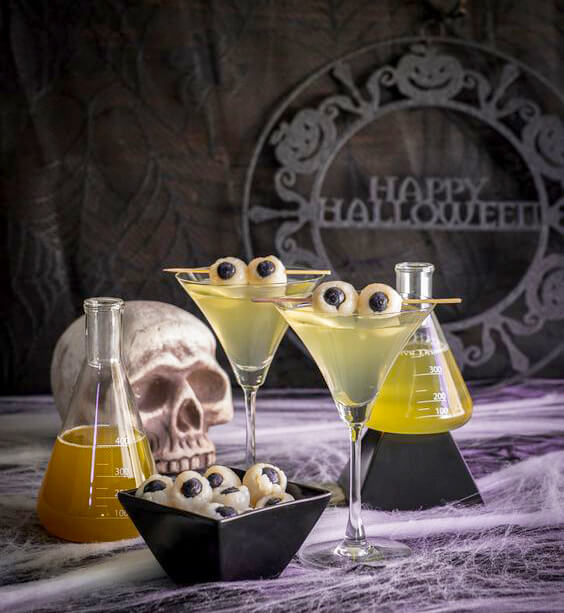 The latest Halloween ideas for 2022
You may think that Halloween is one of the costumes only for Americans or Christians. Still, there's no limitation for you if you just like celebrating Halloween in your country. So, what are your plans for Halloween this year? Are you inviting your friends to your house or going to a Halloween party? You may even want to spend Halloween night with your love or children at home. Whatever plan you have, the latest Halloween 2022 ideas you read below will help you have a different and unique Halloween this year.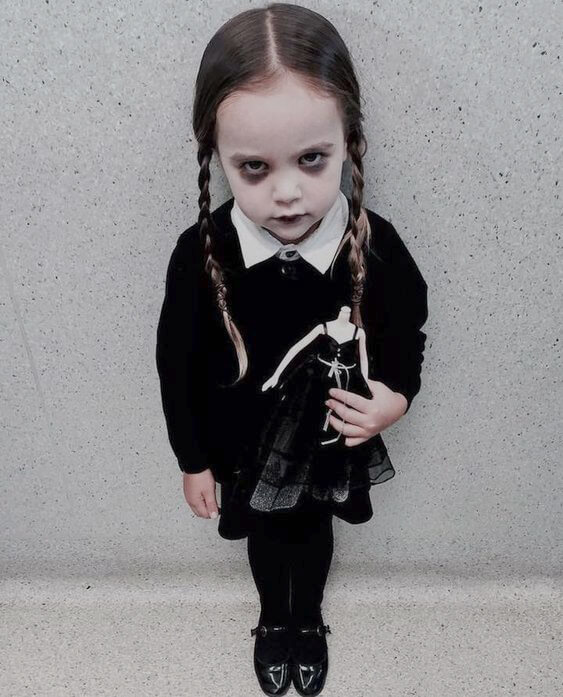 1. Terrific Halloween Food Ideas
Food is necessary for any celebration, and eating is one of the world's most enjoyable. So don't forget to prepare tasty treats for Halloween. In general, Halloween foods include the main meal of dinner, sweets and drinks: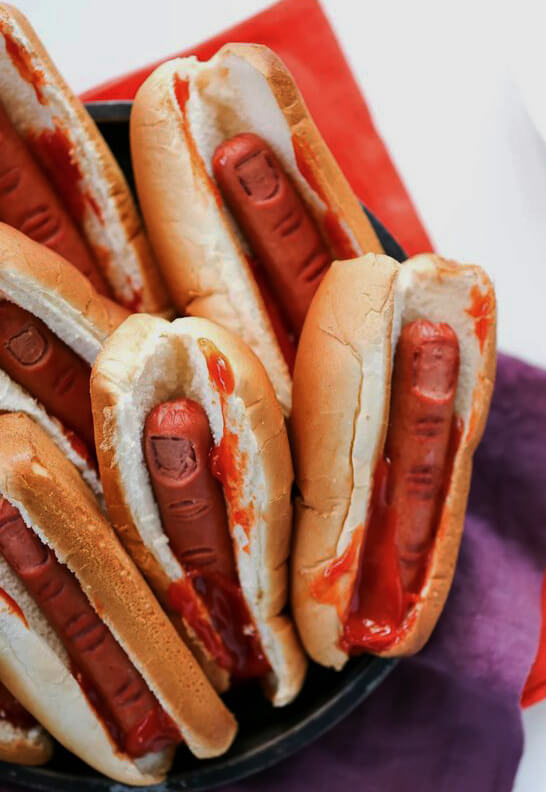 The founders of the Halloween celebration avoided meat foods and only ate vegetarian foods on this night; For example, potato pancakes, nuts, pumpkin dessert, etc. But today, it is not compulsory to eat vegetarian food, and all kinds of sausages are widely used in Halloween dishes; For example, sausages shaped like a cut human finger or a mummy. Our suggestion for Halloween this year is to make pizzas and pour the sauce on the dough in the form of blood; you can make the layout of the pizza dough and the ingredients on it into scary and heartbreaking shapes. The other novel food idea for Halloween is to cut yellow and orange bell papers like Jack O'Lantern and fill them with your delicious recipes.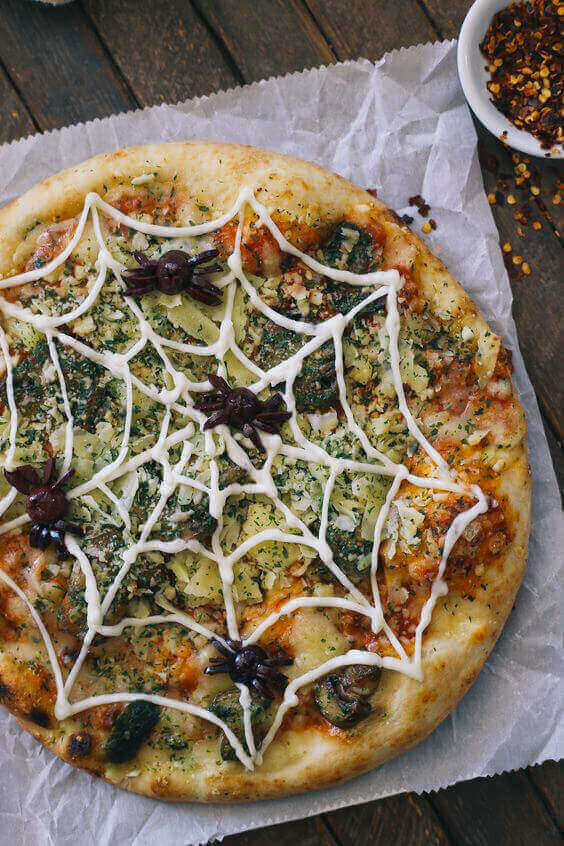 Sweets are an integral part of Halloween, as all kinds of chocolate and candies in the shape of witches, bats or pumpkins; all kinds of Halloween cookies in the shape of ghosts, mummies, or spiders, all kinds of cakes, especially redoubts with scary shapes, cream pastels, and many other ideas for Halloween sweets. You can give them to children and treat your guests to these sweets. We suggest making a blackberry pie and decorating it to resemble blood.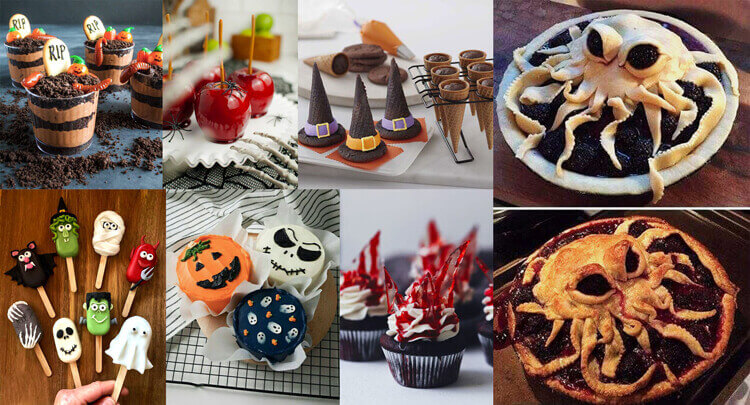 Red or green drinks are perfect for Halloween. The very creepy idea is to make edible blood that can be any red-colored drink. You can also make ice in unique colors in special molds and pour it into drinks.

2. Halloween Costumes
One of the charms of Halloween is wearing unique and often scary costumes. The weirder your costume is, the more you will shine on Halloween night. Using a witch's hat, dark clothes, alien dresses, and torn or bloody clothes are good ideas for Halloween costumes. Don't forget to use vintage jewelry with your Halloween costumes; oxidized jewelry is the best for this purpose.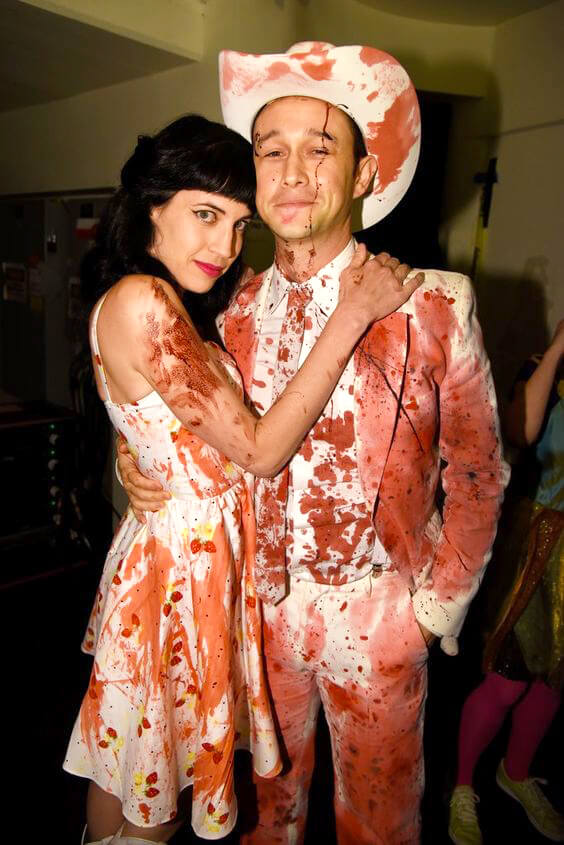 3. Halloween Makeup
Halloween makeup should either scare you or be in the form of a scar or other injury, such as a bruise. More professionally, you can draw designs of the organs under the skin's skin so that it looks like that part of your skin has been removed and can be seen underneath. Black lipstick can be the most effective object on your face too.

4. Easy Halloween Nails
You can easily design your nails only with nail polishes in Halloween colors, but if you want your nails to be more attractive, try painting some horror or fantasy patterns on them.

5. Halloween Decorations
The Halloween Decorations consist of two parts: outside and inside the house, and the Halloween door decorations go with both.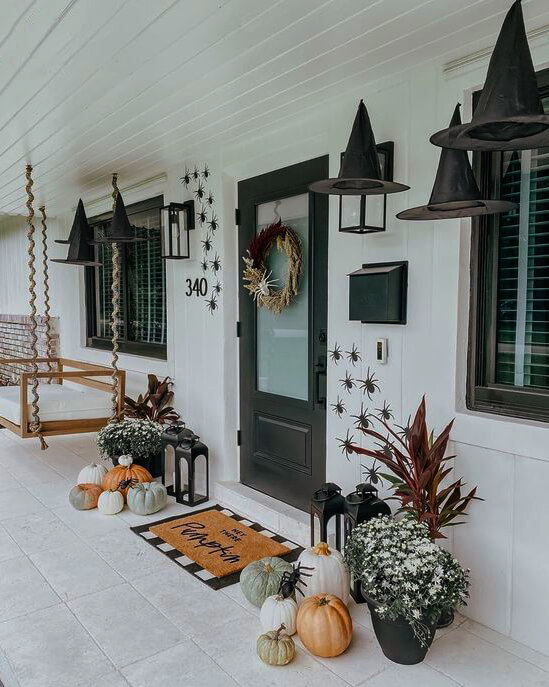 Halloween Decorations Indoor
Indoors, use blankets, cushions, vintage rugs, antique candelabras, and iconic Halloween animals. A simple and very cheap idea is to cut bat and spider designs with black paper and stick them on the wall.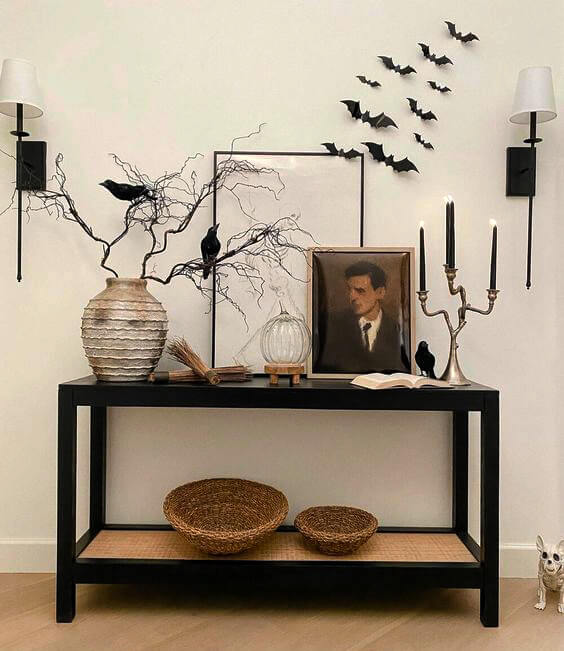 Halloween Decorations Outdoor
Outside the house, decorate the entrance with dry and withered flowers. You can also make a witch doll or a part of the witch's body and put it in the yard. Placing a large jack-o'-lantern or a witch's broom are also a good idea for decorating your home Halloween Decorations Outdoor.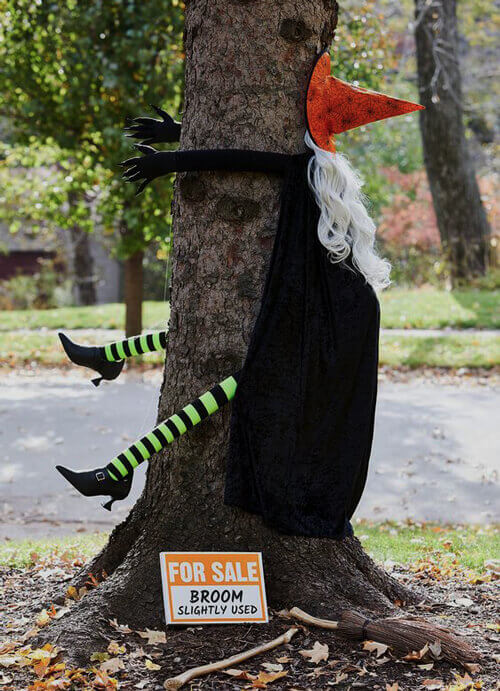 6. Halloween Activities
At Halloween parties and events, they usually play blindfolded games, tell scary stories, or watch horror movies. And the most common Halloween Activity for kids is spooning and collecting sweets. Let them go to their neighbors' houses with a beautiful bowl and keep the tradition of spooning alive.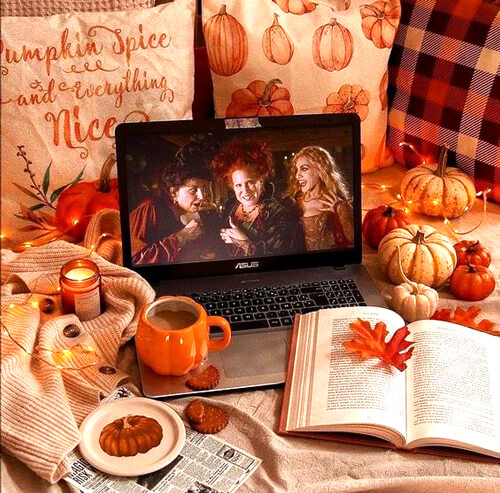 In this article, we first discussed the principles of celebrating Halloween and then presented you with some ideas. Now it's time to share your interesting ideas by adding a comment. We are proud to inform you that the CyrusCrafts team has presented a variety of delicious sweets suitable for Halloween and many other unique products at the best prices in Canada and the USA. On our store website, you can buy your favorite products by filling out the order form. Then get delivered to your home at the fastest time.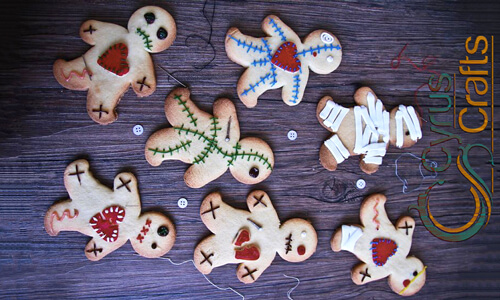 Comments (2)
Jacob
2022-10-24 01:03:25

Would you please introduce some Halloween music?

Jacob
2022-10-24 01:03:28

Would you please introduce some Halloween music?