A handicraft is a handmade product that represents the culture and traditions of a country or region through the use of simple tools. Intensive concentration and a good deal of hand-eye coordination are required to produce crafts. Because every craftsperson employs their strength differently, each handcrafted product possesses a unique feature. Due to their uniqueness, quality, use of natural materials, and the essence of vibrant culture, handcrafted items are considered a status symbol. Stay with us to know the world handicraft market change.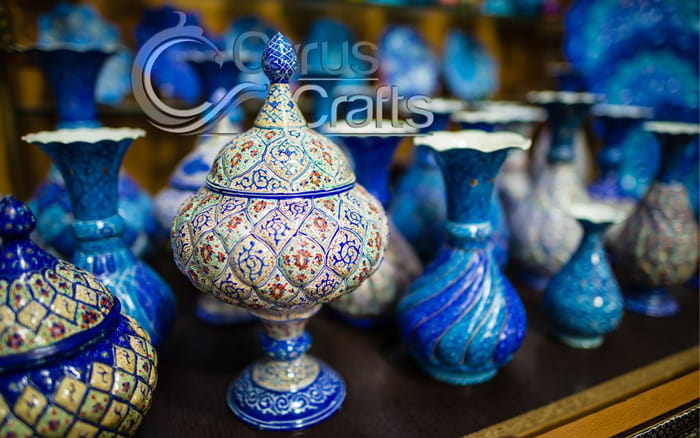 What is the role of handicrafts in today's world?
In addition to offering employment opportunities, handicrafts are a significant source of foreign exchange revenue for a country. 
Handcrafted, semi-handcrafted, and machine-made goods all belong to the craft market, which is part of a much larger market for home accessories. Consumer buying patterns, economic conditions, and fashion trends are all powerful influences on this market.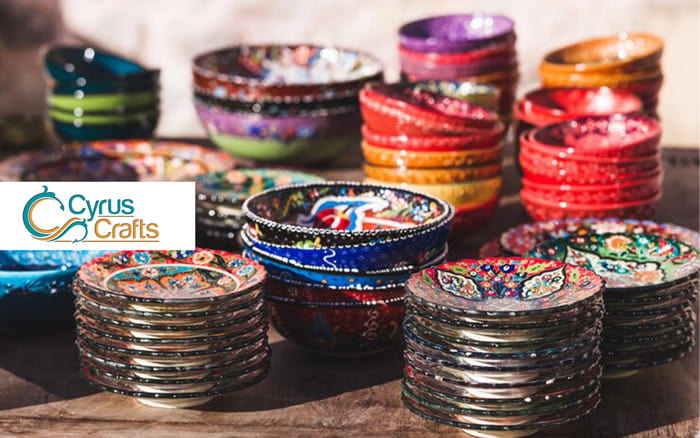 There has been an increase in interest in 'global' goods, sustainability, and social and environmental awareness, in addition to the growth of international markets for home accessories. As a result, artisans and handmade, handcrafted products have gained new market opportunities. They have been able to provide quick access to handcrafted products.
As a result, local artisans and handcraft manufacturers have been given several opportunities to produce commoditized products for tourists, who are in high demand for souvenirs and other crafts.
What is the size of the global handicraft market?
As of 2021, there was a market size of US$ 680 Billion for handicrafts worldwide. It is expected that by 2027, the market will reach US$ 1,252 Billion, growing at a rate of 10.41% CAGR.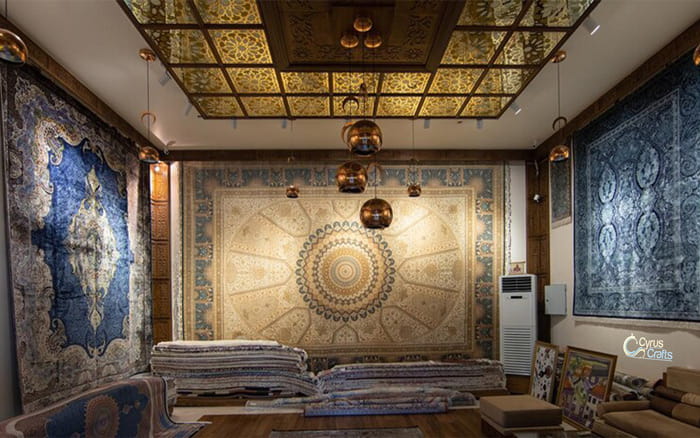 What is handicraft categories in the world?
Several types of handicrafts are available on the handicrafts market:
Woodware
Handprinted Textiles and Scarves
Embroidered and Crocheted Goods
Zari and Zari Goods
Imitation Jewellery
Sculptures
Pottery and Glassware
Attars and Agarbattis
Others
Handicrafts can be categorized according to distribution channel:
Mass Retailers
Departmental Stores
Independent Retailers
Specialty Stores
Online Stores
Others
At this time you should to know, CyrusCrafts stand in the online store category.
What crafts are trending in 2022?
Most of the global handicrafts market was dominated by woodware and metal segments in 2020, which are often utilized in manufacturing kitchenware, decorative materials, and toys. Handicrafts' market shares were dominated by mass retailers based on distribution channels in 2020. Hence, mass retailers are expected to retain their dominance throughout the forecast period as they offer a wide range of handicraft products at affordable prices. Residential and commercial markets are divided based on end-use. Fashion accessories, home decor, and jewelry, among other things, were in high demand in the residential sector. When you use antique furniture in your home decoration, you arrange for a particular look that is better for the conditions and family pocketbook.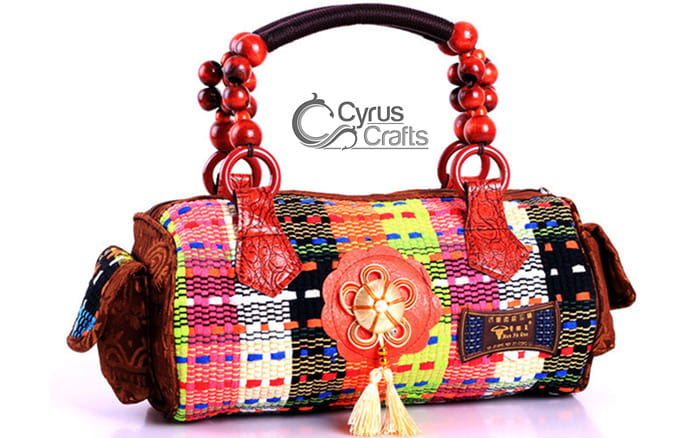 Which country is most famous for handicrafts?
Iran has been known for its customs since ancient times. It is estimated that Iran is one of the most culturally rich countries in the world regarding art and culture. Everyone has been left stunned by the awe-inspiring handicrafts of Iran.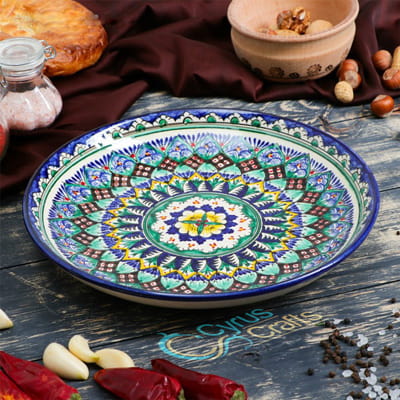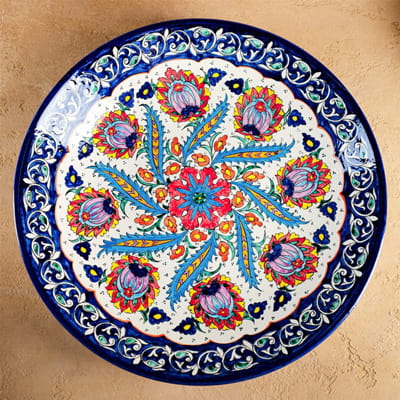 Why is handmade items so expensive?
People are surprised when they see the price tag of handicrafts and expect to buy them for less. We tell you how this fee is calculated so that you are not surprised when you make your next purchase.
In general, handicrafts are a valuable commodity and have increased over time. For example, buy a decorative plate for 300 dollars after a few years, you will see that its price has multiplied in the market.
To make a handicraft, an artist spends hours and days trying to bring a beautiful and appropriate product to the production stage. It also requires great precision in construction.
Sometimes the signature of a famous artist on handicrafts can increase its price.
Valuable and expensive raw materials of handicrafts are one of the reasons for the high price of these goods. For example, walnut and beech wood are used for woodcarving, and copper, silver, and brass are used to make crafts.
The beauty and splendor that handicraft accessories give to the decoration are undeniable. And also, there are a limited number of them, which increases the price of the product.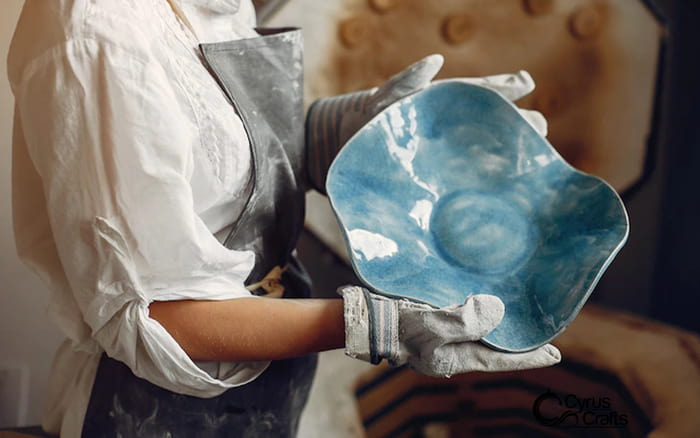 Conclusion of the handicraft market change
For all of us, shopping is considered one of the excellent pleasures. But buying handicrafts gives us greater satisfaction because handicrafts worldwide refer to a set of arts or crafts that use materials. They are originally native and are made with the help of hand tools. Because the craftsman or manufacturer's artistic taste and intellectual creativity are manifested in these works, this is their distinction from machine or factory artifacts. All handmade works are generally rooted in the country's ancient history, culture and civilization.
Looking at the statistics of handicraft purchases by people and exports of countries, we can see that the handicraft market is growing a lot. And also, handicrafts have many fans all over the world. Are you a fan of handicrafts?

Comments (0)
No comments at this moment