Mahsa S. Yeganeh

243 views
Velvet is a durable, glamorous texture that your interiors can benefit from this material's richness, tactility, and coziness. Velvet has a timeless allure. Bringing romance, glamor, and theater into the home is a perennial fashion favorite. It is easy to add velvet to any room in a few simple ways.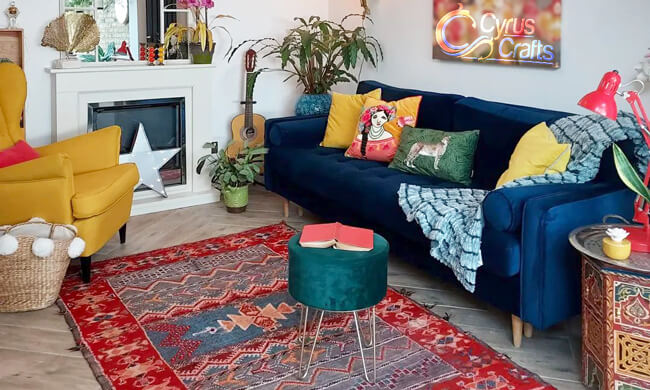 Interior Design with Velvet
The addition of velvet can also add warmth, depth, and texture to a room and a touch of color and sparkle. Inspired by the Elizabethan era, the velvet touch is renowned for its luxurious, decadent, and classic elegance. You can decorate your home or office this autumn - and beyond - with this luxurious material. It wouldn't necessarily cost as expensive as buying a velvet sofa set to decorate the space with velvet; sometimes, just a velvet cushion can be one of the creative ideas for decoration. Here are some simple and affordable tips for inviting luxuries of velvet upholstery to your interiors: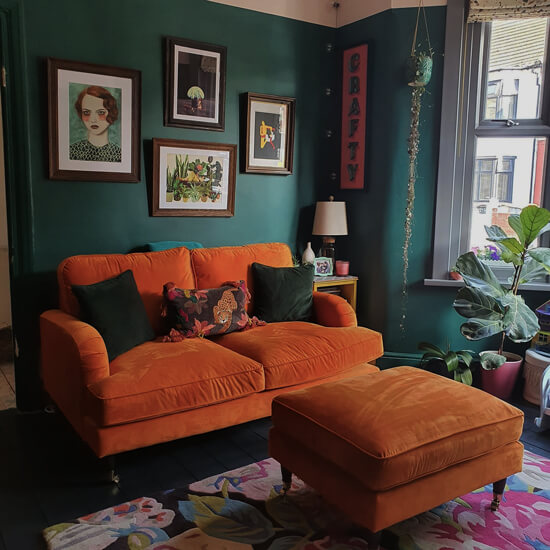 1. Coziness With Throw Pillows
Adding velvet to your interior is as easy as updating your pillowcases. Velvet pillows create a cozy texture effect when you layer them with linen and chunky knit pillows. So don't forget them in your cozy living room. A great way to add texture and movement to your home is with velvet throw pillows. They give you a good dose of French-inspired design without choosing a large piece of furniture. Try neutral colors like blue, beige or pink. These colors will match most sofas and make them the perfect accessory for your living room.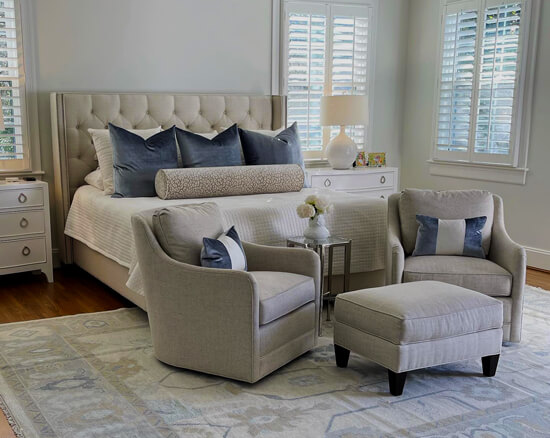 2. Don't Miss the Opportunity of A Velvet Bedhead
A velvet bedhead is a great way to add a touch of regal romance to your bedroom. You can pair it with crisp white bedding for a clean, modern look that's easy to pull off.
Velvet bedding is easy to care for and suitable for year-round use. The only thing you should pay attention to is that if you want to prevent split ends, you should be careful about the pillowcases; unfortunately, velvet may cause split ends to increase. In this case, you can use silk pillowcases instead.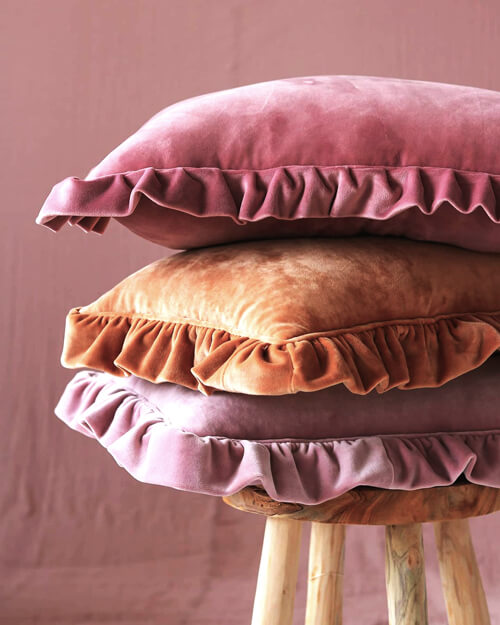 3. Armchairs' Statement
A small chair can probably fit in a space in your home that isn't big enough for a complete set of sofas but is large enough for an armchair. You can never go wrong with a velvet armchair if you choose a color that matches your decor. You can fill the space with personality, warmth, and creativity.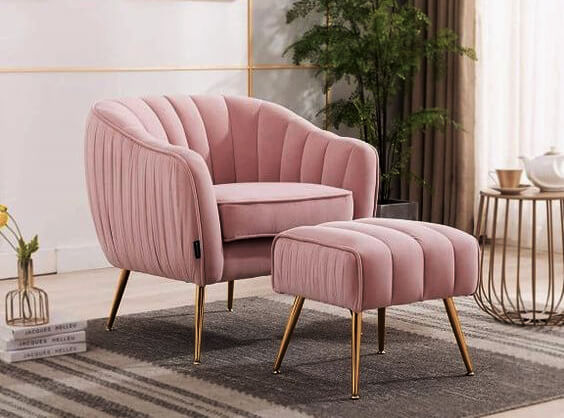 Bright-colored velvet chairs add a bold touch to the dining area in the dining room. Decorating with colors can be a lot of fun. Different shades can work as long as the design and seat height is the same. Try to find joy and vibrant colors like dark blue, orange or pink. It will give your space the color accent it needs and provide a comfortable place to read and drink your morning coffee.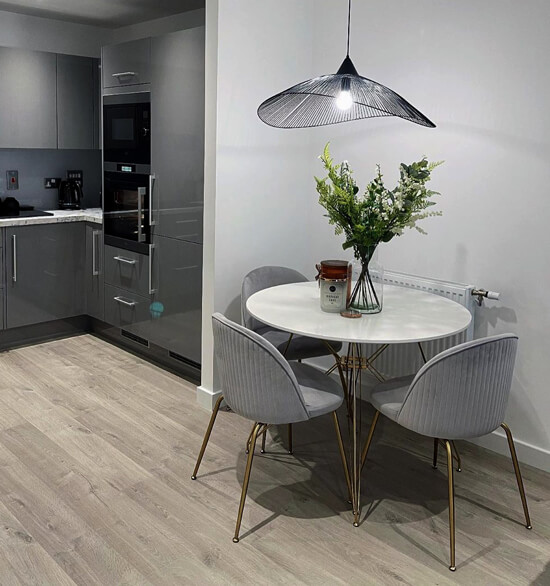 4. Ottomans in Velvet
Velvet ottomans are a must-have in our eyes. We recommend you look for one with hidden storage. Not only does it add style to the room, but it also allows you to store books, magazines, blankets and even children's toys. When redecorating kids' rooms as they grow up, don't forget an ottoman with a storage box.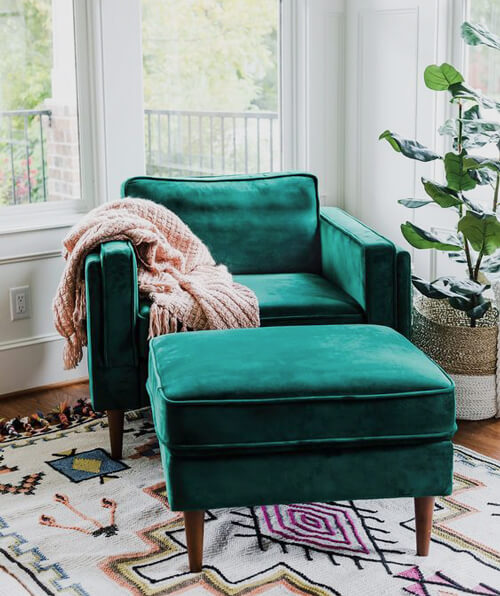 5. Infuse With Velvet Accents
The easiest way to update a room is with velvet throws and quilts. But monogramming your decor with your initials is also an affordable way to add Elizabethan decadence.
A velvet valance also makes for a dramatic drape that adds a pretty touch of plush, while velvet accessories like jewelry boxes and trays add a more subtle touch of luxury. For example, an emerald green velvet sofa adds a playful formality to this beach cottage in Byron Bay.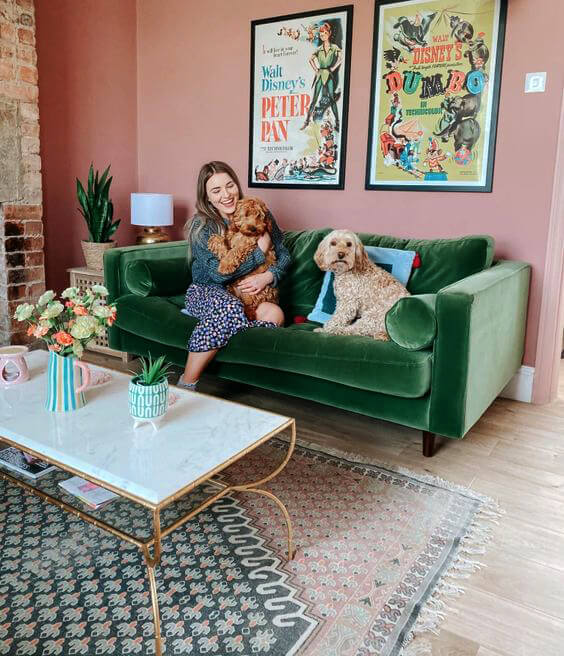 6. Apply Velvet Curtains
Choosing curtains that are not too busy or crazy for a room to make the space look good is essential. Add a touch of elegance to your living room or dining room with velvet curtains. Velvet curtains can match most interior design styles, from classic to contemporary; a velvet curtain works well even for a minimalist house design.
You can use the curtains to spice up the room and bring everything together if the rest of the furniture and decor are light wood, neutral colors, and soft metal finishes. Blend your space into a neutral color, or accent it with a bold color. Use curtains to add a bold or dark color to your room. A pop of color can completely transform your space by adding an unexpected pop of color. The dark color anchors the area by adding a sense of mystery and coziness to the room without being overbearing or overwhelming.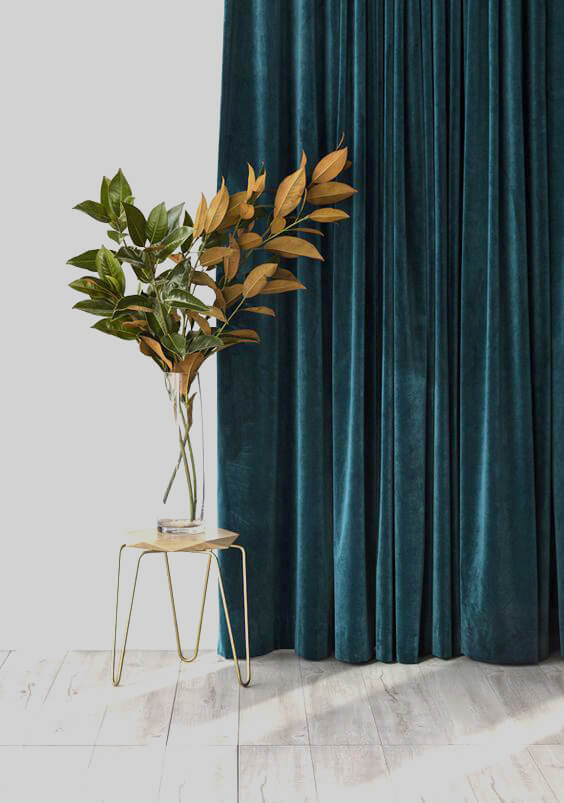 After reading our six recommendations for using glamorous velvet in your interior designs, please discuss your ideas about this subject in the comments section. We would be pleased to offer you unique velvet handmade products that can make your decoration special. Wherever you live in the world, our colleagues can deliver your orders at the fastest time, especially in the USA and Canada.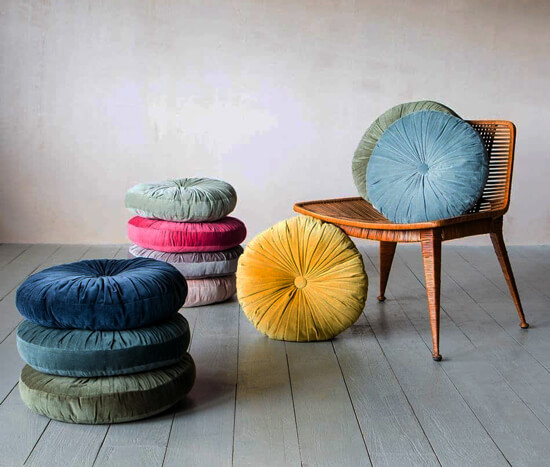 Comments (1)
Velvet benches are good too