Mahsa S. Yeganeh

440 views
Interior design is tricky and fun at the same time. Decorating a room with white walls is low risk because white is the only color you can match with any color. Still, there are tips and ideas to decorate such rooms professionally to look glamorous. So, stay with us in this post with easy tips to decorate a white room.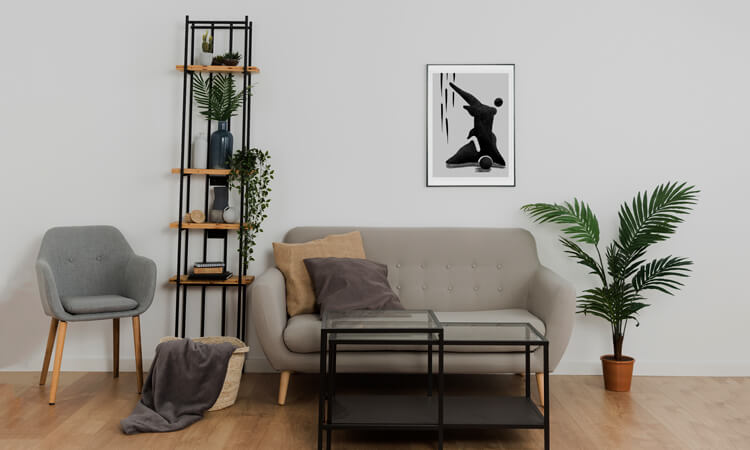 How to Decorate Rooms with White Walls?
Here are tips and ideas for the interior design of living rooms, bedrooms, offices, kitchens, and even bathrooms with all-white or white-themed walls to be inspiring and luxurious by choosing a suitable sofa or upholstery, adding wall art, color combinations, etc.
Sofa for Living Room with White Walls
The sofa is a significant piece of furniture necessary to choose right. Choosing a sofa for a living room with white walls probably should be the first step for decorating it. Because after the couch or sofa, you can choose the other furniture and decorative items more quickly. First, you should know different types of sofas; after knowing all kinds of couches, you can choose a suitable sofa according to your space's interior style, size, climate, tastes, etc. We recommend choosing light colors for small living rooms, warm colors if you live in cold climates like Canada, velvet couches for cozy living rooms, handmade sofa sets for classic and modern interior designs, and so on.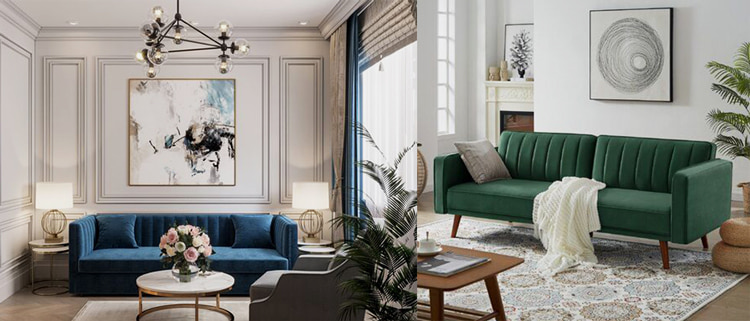 How to Make White Walls Look Inspiring?
White walls are lovely blank canvases that allow you to express your creativity and show your characteristics differently. You can incorporate your style and idiosyncrasies to add color and texture to a room with white walls. So remember to add wall art pieces like handwoven wall rugs, canvas paintings, photos, decorative wall plates, and your creative handmade decoratives. Against their all-white backdrop, hanging artwork or sculptures will help them stand out and draw attention. Meanwhile, wall lights and wall sconces are great for any interior space.

White Bedrooms Decoration Ideas
White is suitable for all walls in your home and plays an incredibly well role in areas where you want to relax, such as the bedroom. You can choose white for the whole bedroom to feel neat and relaxed. Moreover, wood tones give warmth to your cozy bedroom. There is no need to purchase wooden furniture or decorative items for the bedroom because you can only choose the upholstery in these colors. After wood tones, blue look perfect beside white; design a coastal decoration for your white bedroom by mixing blue with white and cream.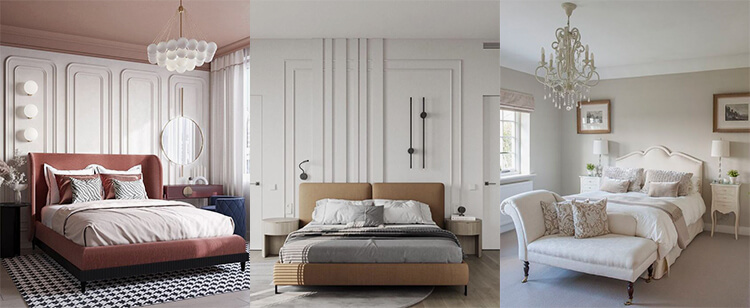 How to Design An Office with White Walls?
Whether for an office or a home office, decoration strongly impacts the workers' performance and attracts customers. Leather sofas with warm or dark colors are the first recommendation for decorating offices with white walls. Furthermore, use plants in your white office; wall-hanging planters are the best for this purpose. Green is a perfect partner for white, especially on the walls, to widespread energy and freshness.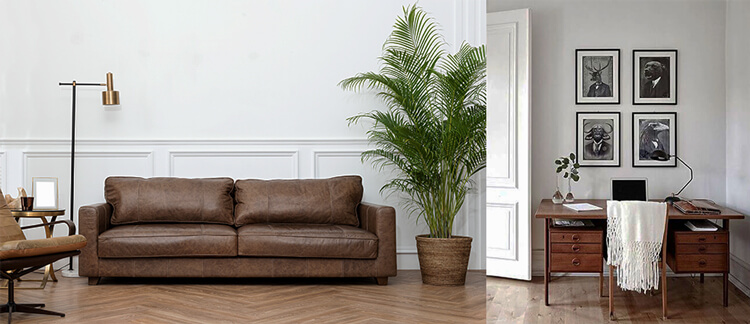 White Kitchen and Bathroom Decoration Tips
White symbolizes neatness and cleanliness, so it is a perfect color for kitchens and bathroom walls. For the kitchen, you can change the colors of cabinets for a low price whenever you get tired of them. And for the bathrooms, you can use accessories like decorative candles and soaps, golden faucets and douches, and even wall art pieces. Yes, that's right, you can get rid of boring bathrooms with art.

Black and White Decoration, Always Popular
White walls provide the perfect backdrop for black and white monochrome decor, which has a timeless appeal. Black-and-white rooms, however, are always more attractive when accented with a neutral color, such as wooden furniture, and are ideal for living rooms. Still, if you insist on using more black or only black color beside all-white walls, you can look at the "black decoration" post. Remember that adding black decorative items amazingly can enhance the room's look.

Color Combinations for White Rooms
Planning for color combinations perfect for white room decoration is not a tough job. All color combinations go well with white-colored walls, so you have nonlimited options. Here are some color combination suggestions to add to your cozy living rooms, bedrooms, etc.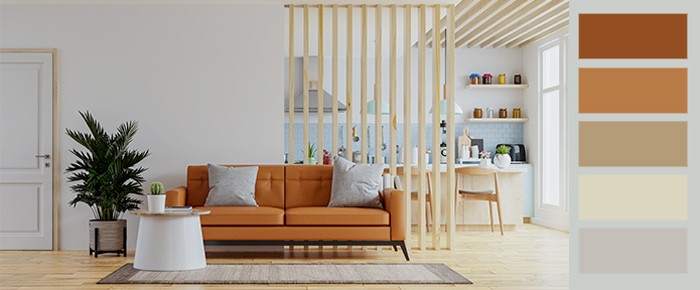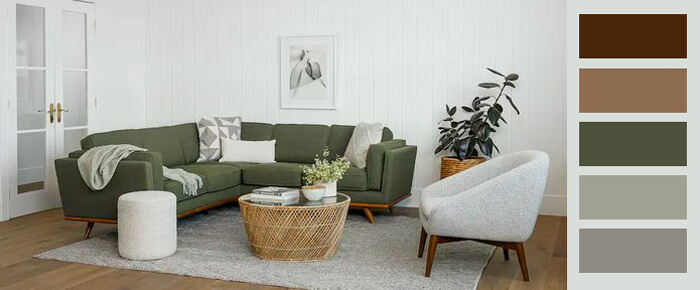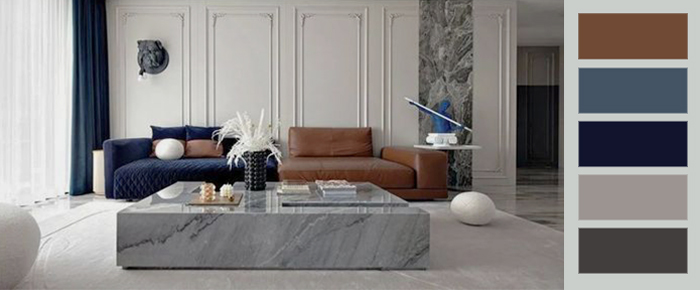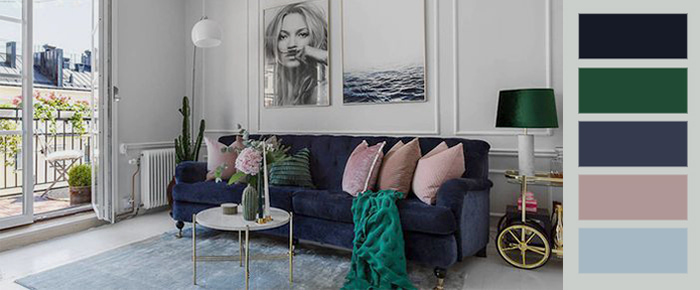 This post reviewed the necessary points for decorating a room with white walls. Hopping that it was helpful, we ask you to add your ideas and opinions about this subject and article as a comment. The CyrusCrafts online shop website proudly tells you we have collected a collection of unique handmade interior design items like furniture, Persian rugs, decoratives, and wall art at the best prices, ready to send worldwide. The only thing you should do to order a product is to fill out its order form and wait for our colleagues to deliver it to your door quickly, especially if you live in the United States or Canada.

Comments (3)
Most of our homes have white walls, at least in Pennsylvania where I live; so I think knowing how to decorate with white walls is necessary for everyone.

I just love the color combination pallets you suggest for decorating room with white walls.

Sierra
2022-12-17 14:19:12

Brown is the best colour for combining with white wall.