After a busy day, where is the only place you can relax? The comfy home is one option that has a high priority for everyone. The energy lost during the day can only return to the soul in the cozy and relaxing space. So These days, the importance of interior decoration and home space design has become more meaningful.
Sometimes paying attention to small things in home décor leads to significant results. The furniture arrangement contributes to a completely different space distribution. Colors, volumes, light, and everything look different.
Interior decoration is the tool that gives our home character, makes it different from the rest, and creates harmony between our lifestyle and our personality. Stay with the CyrusCrafts team to know how to do your best in home design and enjoy it.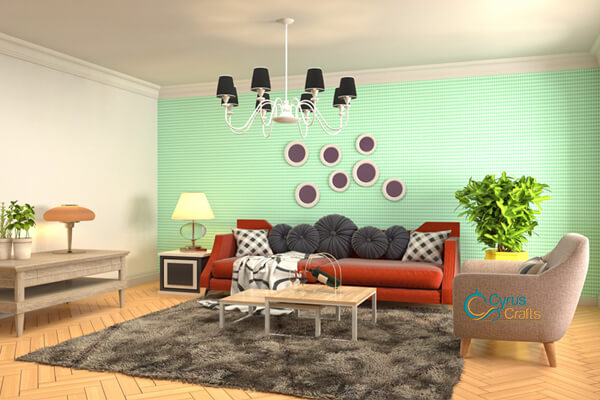 Psychology of interior design
The importance of interior decoration is in the feeling it conveys. A sense of security, excitement, peace, and zest for life can be created differently by changing the interior decoration. Doing the basic principles of correct interior design can make the unpleasant feelings less and the pleasant ones more colorful. From a psychological point of view, the design of inner space criteria is very decisive for these mentioned feelings.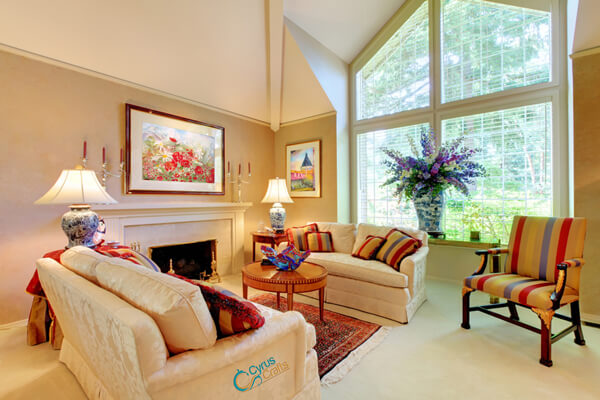 Different styles of home interior design
To have a specific style in your home, you must be aware of different styles to choose one of the most suitable ones for your home. And prepare the preparations for a unique decoration. Let's go. We have collected some examples of the most important ones for you.
Modern decoration
What is the essential thing in modern interior design in your eye? Please just a little think about it. What element catches your eyes?
The essential feature of modern style is simple colors and smooth and regular lines.
In modern decoration, It is better to use more glass, steel, and white and silver colors. And the smoother and more polished items, the more attractive this style will be.
For modern wall decor, you should use a simple wall cover and abstract wall decoration tablou.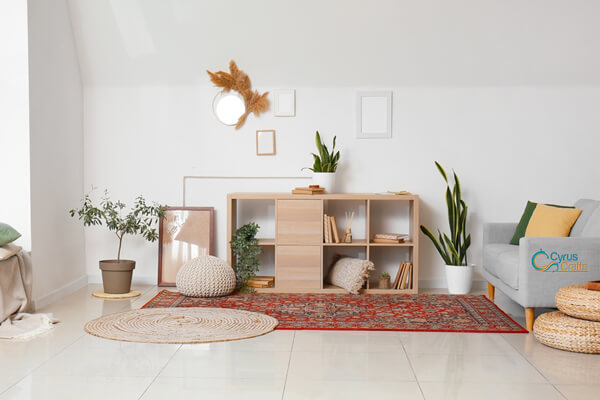 Iranian home interior design
Due to the presence of unique items in Iranian homes, a particular style can be considered for the interior decoration of Iranian homes. This style is known in many parts of the world and has a long history. The use of long columns and high porches is one of the main features of the interior design of Persian homes.
There are the most beautiful rugs and carpets in Iran. Persian silk rugs are mostly hand woven and have stunning patterns and colors. You can use Iranian carpets and matching curtains to complete this style.
The other thing most used in this style is handicrafts. These crafts items are about:
metal
wooden
fabric
and pottery
in the shape of art galleries, dishes, tablecloths, and decorative items. The other section of this content tells you how to use handicrafts in interior design.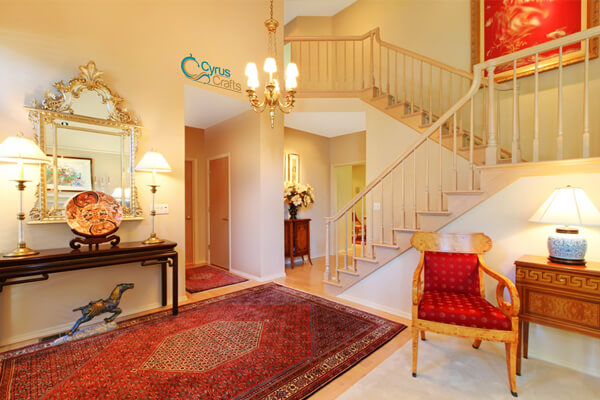 Minimal interior design
Some people want to do a minimal decoration style. The most used color in this decoration is white; this style is similar to the modern style in simplicity. 
One of its specific features is neutral colors in the minimal decoration style. Putting many extra items is a big mistake in design style; don't do it at all.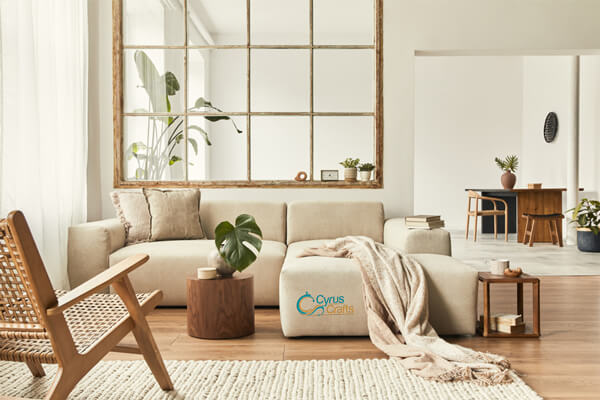 Today's decoration style
At first glance, you might imagine that today's decoration style is entirely in line with the modern style. Still, it is not so. Those who want to follow this style need to know more about the world of fashion and design and then notice the minor differences between the style.
Modern and contemporary styles will be together. One of their main differences is that the modern style is older. There are specific rules for its arrangement, and the flexibility of today's style is greater than the modern one. People's interests and desires are included in it. For example, the use of curved lines in today's style is one of its developments.
If you don't have any ideas for today's drawing room design, use these items below:
Use a unique modern sofa and a red vintage rug. Don't forget put two front sofa legs on the carpet. Having a wooden floor light can complete your decoration. Use decorative plates above the sofa to decorate the walls. This idea can make the perfect focal point of your room.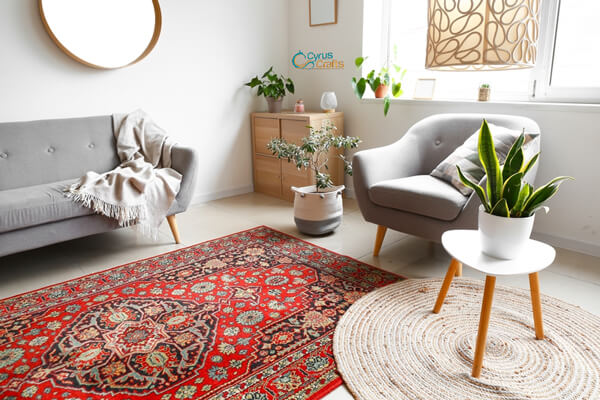 In the interior arrangement, vintage does not mean that something is aged or dated from an earlier time. Vintage refers to old things on which modern-day methods are founded. Occasionally, vintage can be complicated with retro and antiques.
If you buy antique or handmade furniture, it is better to have enough information about antique furniture.
Rustic design style
Those interested in nature and want to add it to your home recommend using the rustic style in their interior design. In fact, the main characteristic of the rustic style is a simple and clean house, where as much as possible, stone, metal, and wood are used in the design of the space. Silver and copper hand engraving can be stunning decorative in your rustic home.
Classic decoration style
If you always want to put things in the correct right place, regularity is your priority. Maybe the classic interior design is the best choice for you because the essential things in this style are order and symmetry. Yes, you ultimately got it; you should get pair of home decors.
In the classic decoration style, you can also use different colors such as cream, brown, and crimson. Their combination with wooden items doubles this beauty. 
see the best classic sofa in a variety of types and tastes.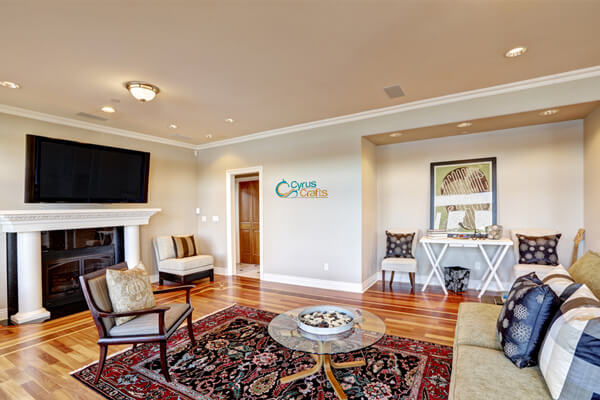 How to use art and crafts in interior design?
Handicrafts and antiques are strong elements in decoration that are easily coordinated with both classic and modern decorations and can create a stunning atmosphere.
Despite our interest in art and crafts, many of us think they no longer have a place in our homes today. Still, there are different ways to design the decoration with antique objects and get harmony.
There are many ways to use handicraft items. In classic and more traditional styles, you can choose some simple examples. These pieces contain: 
Enamel decorative plates
Khatamkari or inlaid
Engraving 
torques inlaying
termeh tablecloth
Another way is to use antique and luxury objects in modern decorations. This model, A beautiful arrangement of antique objects, makes the contrasting element more visible.
Interior designers always discuss the importance of balance and proportion, color, shape, texture, and style in interior decoration. Combining modern decoration with antique objects is a perfect way to achieve a beautiful decoration. This combination adds contrast and depth to the room and ultimately creates balance.
To see the variety and learn more about luxury handicrafts at the best prices across Canada and America, be sure to visit Cyrus Craft's handicrafts page.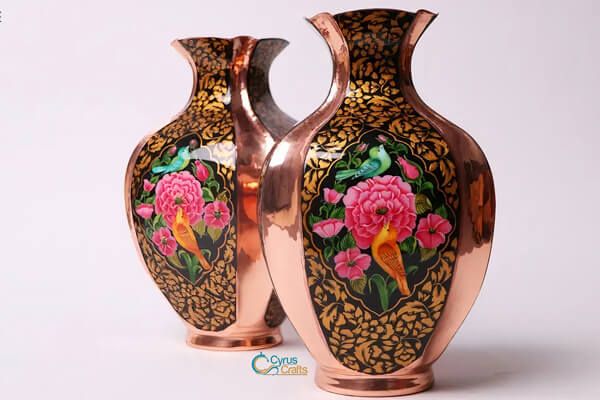 The best color in interior design
In today's world, we all know that each color expresses feelings and emotions, and each person's personality relies on color; each color is suitable for space and creates a unique atmosphere. One of the most difficult challenges is choosing the right color for interior decoration.
Maybe you heard that the white color helps to recall many memories, which fortunately is somewhat true. And the white color is effective in inducing a sense of nostalgia. The use of white color in the interior room decoration can make the space stylish, modern, and cozy and convey a sense of peace to people.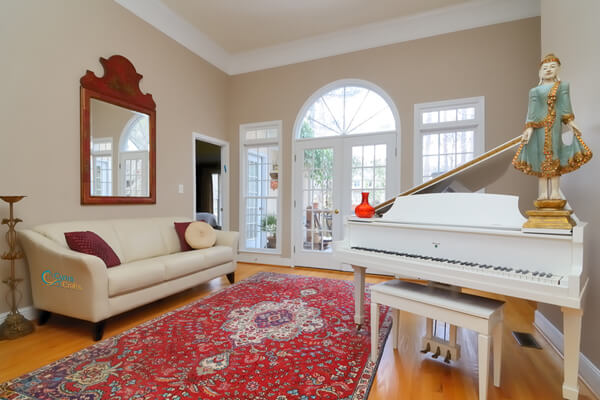 Benefits of using white color in decoration
The effect of white color in lighting is unique, and it can make the space appear brighter; that's why white color is used for rooms that do not get enough light and aren't easy to access.
The choice of some elements and even the furniture in white color refers to the magnification, cleanliness, and peak of your creativity and boldness. This color can boast strength and beauty because white is a very bright color, and some people avoid this color and try to use white partially.
In addition to the above, it should be noted that the white color is calming. And that's why this color is one of the best ideas for designing a kids' room.
Is the designer compulsory for interior decoration?
Some people have a taste and style that seems innate. They reflect it in how they dress and in their homes as the more obvious outward manifestations of that intuition. In fact, it is not a natural endowment but a combination of cultural, social, and other factors. About which there are a lot of talks. But not here.
The idea to stay with is that having a beautiful home is a possible dream for everyone. You can help from expert designers, thanks to their knowledge and experience, help to depict something that is just an idea for us in the interior decoration of our home. But maybe it has a lot of coast for you.
We give you free ideas on how to do unique decorations by your own. Also, you can use free interior design apps. 
Get started with a fully-customizable 3D project by uploading your floor plan.
Download the Planner 5D on app store or on google play
Play around with preloaded room layouts or upload your floor plan with this excellent room design app. A gallery of interior finishes can be selected, and walls, doors, and windows can be inserted into the Roomstyler 3D Home Planner for you to customize.
Download the Roomstyler on app store
It is possible to print out your design once it has been completed.
Download the Homestyler on app store or on google play
final words
You need to know the essential points related to interior design and how to choose various items such as furniture. The wall's color and texture are well so that they are in harmony with each other. Place the items in their correct place and design your home step by step like a professional interior designer.
If some things are unclear or you want to know more about interior design, comment below. We will contact you as soon as possible with a response.

Comments (0)
No comments at this moment