Jewelry has been used for centuries to enhance the beauty of style. Various styles and clothes are produced in the fashion industry and disappear after a while. However, jewelry such as earrings, bracelets, necklaces, and rings are still fixed in the fashion industry. Jewelry is a subset of accessories that is popular with both men and women around the world. The use of jewelry plays a significant role in each person's style, and you can emphasize your type with a necklace or ring. Jewelry can be introduced as women's best friend and is a tool that they use to complete the look.
Looking at the variations of jewelry models, it seems that each country designs jewelry according to its culture. Fashion designers and stylists believe that a repetitive and simple dress, along with an attractive accessory or jewelry, makes your style and clothes more beautiful and complete. In conclusion, can we say that the choice of a necklace, ring, or earrings should also consider the numerous aesthetic points of the subject?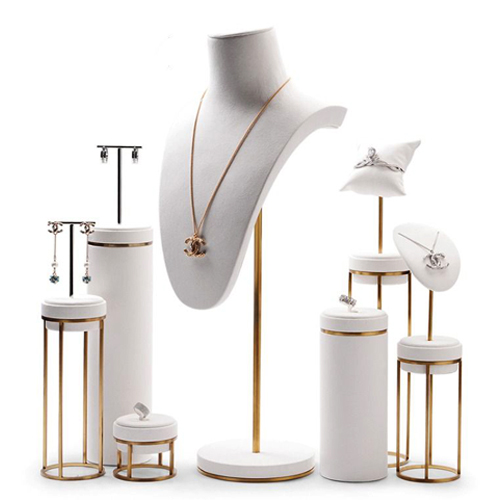 What do we mean? You have several points to consider when choosing clothes. People's height, skin color, clothing style, etc., are some of the factors you consider when selecting clothing. But do you have to pay attention to such points when choosing jewelry?
Yes; one of the most critical parameters in choosing jewelry, especially necklaces and earrings, is the shape of your face. Now that you know this, do you know the best choices for your face? In this article, we want to guide you in this regard.
Choose jewelry based on your appearance
What is your face shape?
Match the jewelry with the shape of your face. In general, the shape of your face falls into one of the following four categories:
Heart-shaped with an inverted triangle or diamond shape, indicating that the person has a sharp chin; to balance this condition, the use of teardrop-shaped earrings helps to stretch the face, and the necklace that assumes a round shape can play an influential role in remedying the sharpness of the chin.
Those with round faces should wear earrings with geometric or angled shapes along with long necklaces to make their faces seem longer.
Short or round earrings are a good choice for people with rectangular faces. Necklaces with chains and plates are also a good selection for people with rectangular faces.
Having an oval face means that the face is very elongated, and the best choice is to use hoop earrings.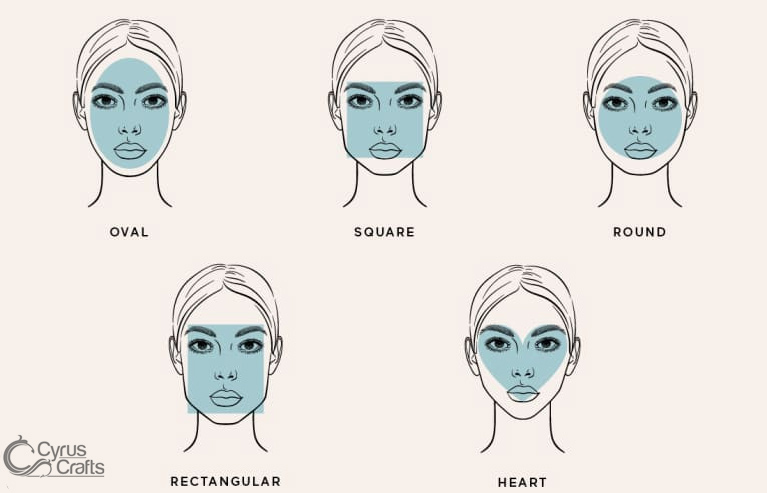 Coordinate jewelry with skin color
Your jewelry should match the color of your skin. Furthermore, the human body is divided into warm, cool, dark and light skin.
If your skin color is in the category of cool colors, you are recommended to use jewelry with a white metal such as white gold, silver, steel, etc.
Choose the ring that fits your hands
If you want to show your fingers longer, wear a simple thin ring, but you can also use thicker models if you have long fingers.
There is a rule that serious rings such as family symbols should be on the left hand, and decorative and informal rings should be on the right.
What jewelry should we use for different places?
Jewelry should be appropriate for the place you want to be. For example, if you are going to be at work, it is better to use more delicate jewelry. Suppose you are preparing for a formal party such as a wedding. In that case, you should use stylish, delicate, and expensive jewelry, such as various jewelry with decorative stones, or if you are preparing for a family party, you can use colorful, relatively cheap, and bold jewelry.
Consider the collar of the dress
Your necklace should fit the shape of your collar to show your beauty and look good. In this case, you can follow the photo guide below.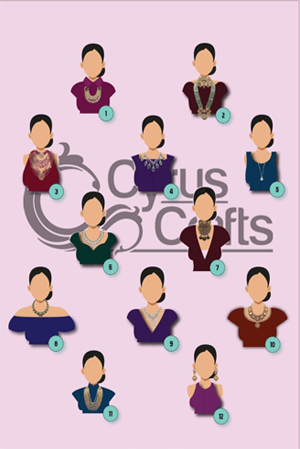 Do not forget the harmony of jewelry with clothes
If you wear colorful clothes with crowded designs, you should choose your jewelry very simply in a minimal way. Still, if you wear simple clothes without patterns, you can use attractive jewelry creatively. So do not forget that jewelry completes your style.
Choose one of the jewels as the central part
Consider one piece of jewelry to be the central part of your outfit when you are wearing jewelry as an accessory. This part can be a necklace or anything else that is considered the focal point of your type, and accordingly, the rest of your jewelry should be selected more efficiently to make the focal point look better. For example, if your necklace is the central part, your bracelet and ring should be minimal and straightforward.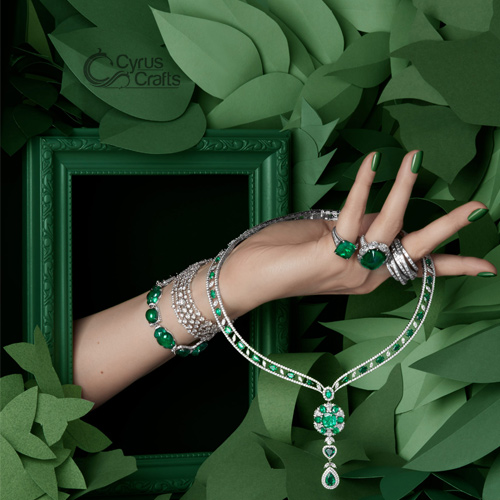 Finally, the important thing is to use jewelry that makes you feel good and comfortable with it.
To be beautiful with jewelry, you can get them from renowned stores. CyrusCrafts site is a reputable online store for buying various accessories such as jewelry.

Comments (1)
michel
2022-04-04 04:24:49

Very good ideas. Thank you so much